Artists have always been known for depicting the view they see through their windows. Salvador Dali is one such artist who created a piece called, "Young Woman at a Window," in 1925, which depicted a woman looking out at the bay of Cadeques. In the modern day version of this kind of fascination with personal vantage points, a Facebook group called View From Your Window" has become a place for people from all over the world to share their unique perspectives. Group members share pictures of their surroundings from their window, or through the lens of their camera. The group was initially created during the lockdown stage of COVID19, according to the group's description: "View from YOUR window was created in August 2020 when we were all in Covid lockdown. I (Marian Viljoen – founder) had a fabulous view over the Indian Ocean and Mtamvuna River Valley at Port Edward, South Africa." The group was made to help encourage and uplift people from around the globe, during a time when many could not be physically close to others – with a mission to "encourage them to look outside their own 4 walls and see the beauty around them." Read on to learn more about 15 of the most interesting perspectives you can find in this insightful group "View From Your Window."
Leaving An Abusive Marriage After Almost 20 Years. This Is The View From My New Apartment's Bedroom Window
One group member shared an image that may seem plain from the outside view, but represents a wonderful fresh start for them. The caption read, "It's not the most beautiful view but it's all mine and I am finally starting to feel free! Fall River, Massachusetts USA"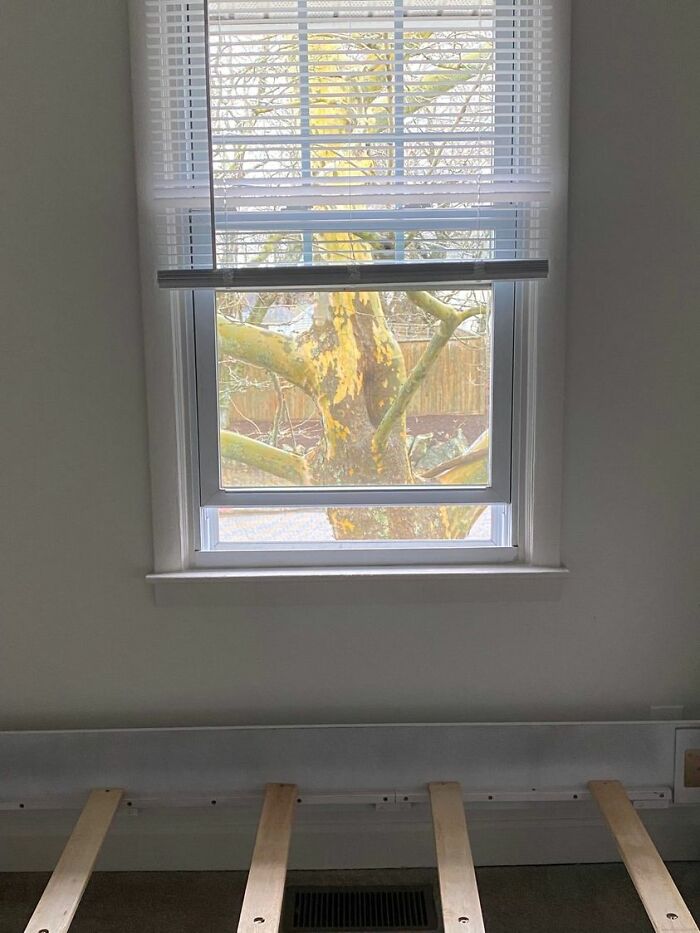 View From My Treehouse Stay In Odda, Norway
Another user shares a beautiful view from a treehouse in Norway, that overlooks a bay surrounded by snow capped mountains and trees. Commenters said, "Oh my god get me there now," and "I'll bet that's beautiful at night."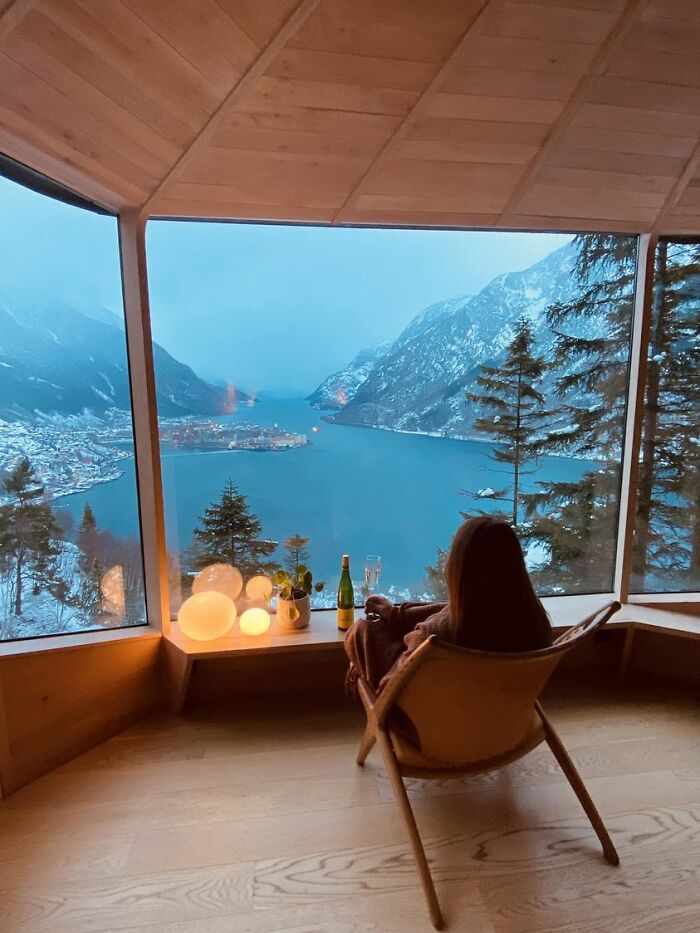 My Balcony View Sydney, Australia
This view comes from Sydney, Australia and features a lively group of birds that have beautiful multicolored coats of feathers.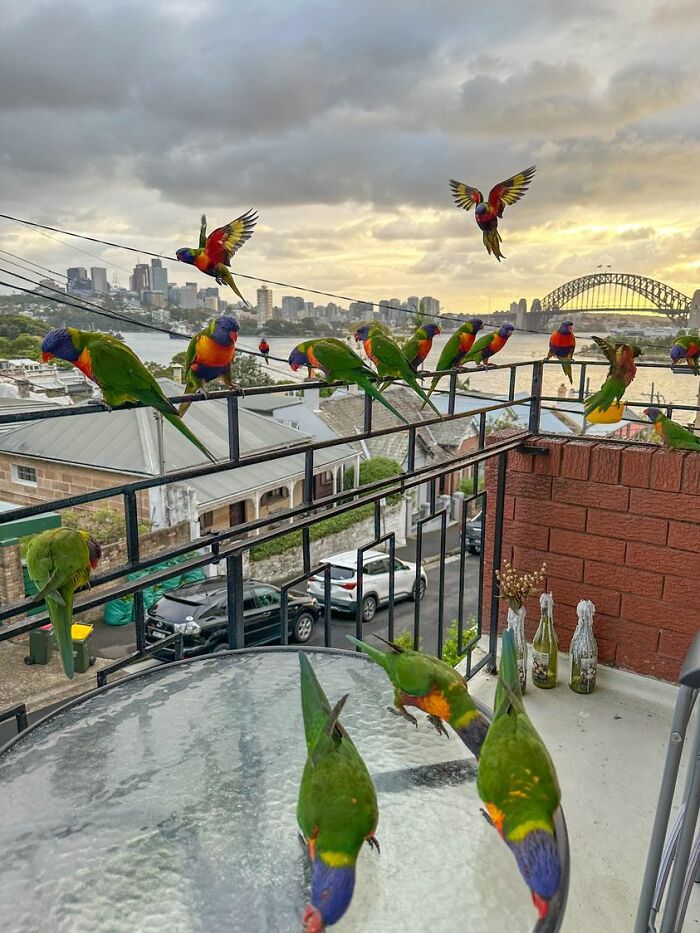 Bear Visit in Asheville, NC, USA
Another interesting view is just outside of someone's window and comes face to face with a very friendly bear. One comment read, "Well, are you going to invite him in? Rude."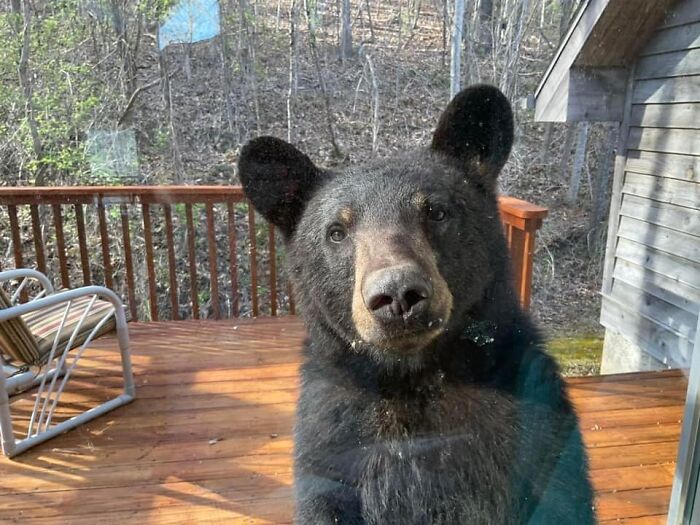 Had To Share This Beautiful Sunrise From My Kitchen Window This Morning In Bonnie Scotland
In Bonnie, Scotland, a group member shares a gorgeous sunset overlooking mountain slopes and green pastures. A comment read, "Scotland sounds so fun but where are the sheep?"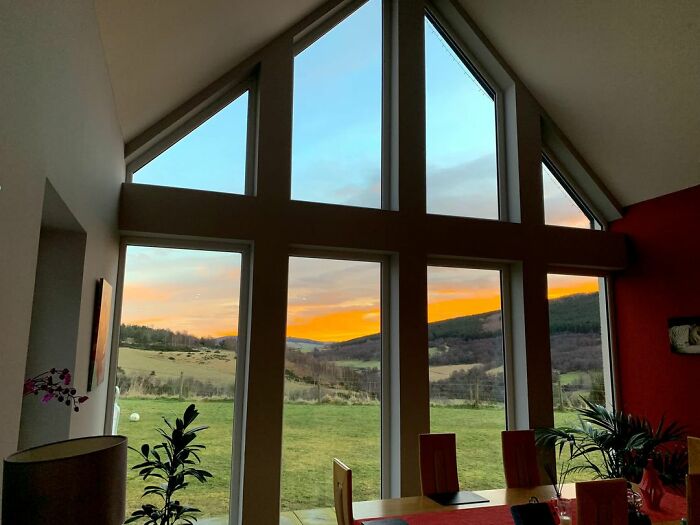 View From My Favorite Window In My Favorite House In Paxos, Greece
This dreamy view from Greece shows the bluest waters and a traditional Mediterranean style patio set up. Commenters said, "How can something be so blue?"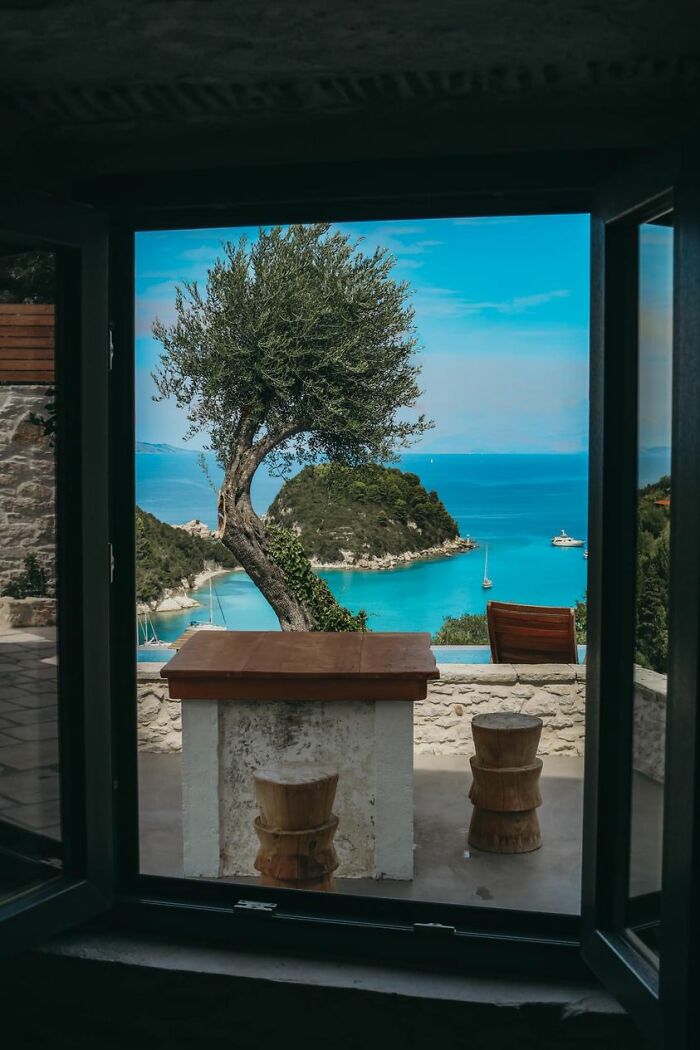 My Window View In Kyiv, Ukraine
A user in Kyiv, Ukraine shows an exquisite sunset from their window with a backdrop of the city's skyline. A user commented, "Love to everyone in Ukraine."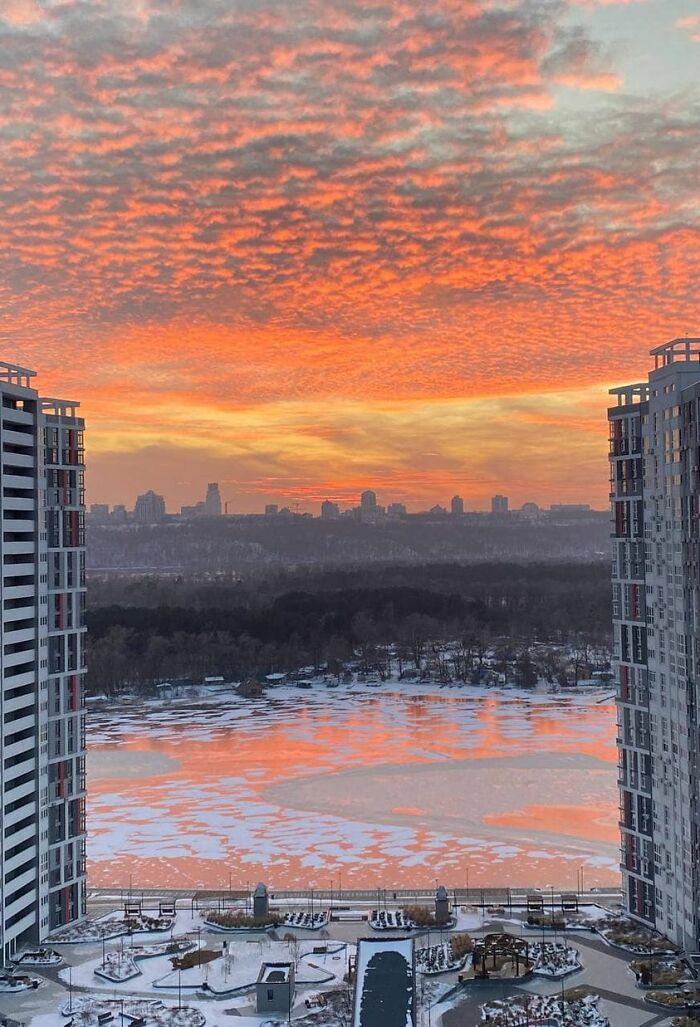 So Happy When I Get To See This Magic From My Living Room Window
This group member shares a phenomenal view of the Aurora Borealis from their backyard. A comment read, "I would like to live in your living room, please."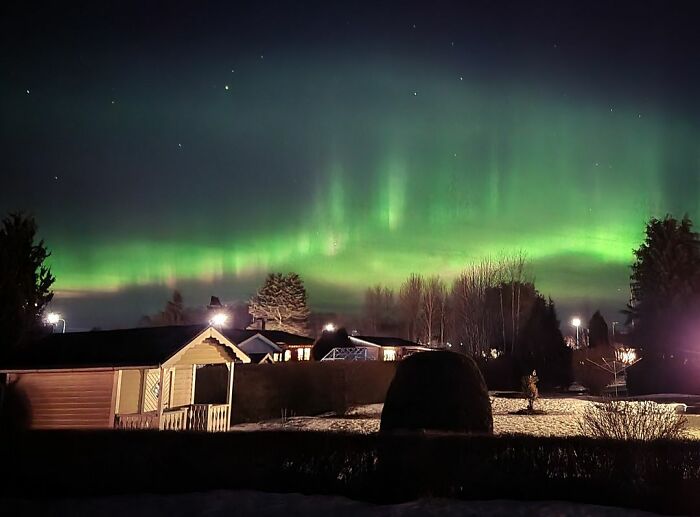 My Grandma's House View! Antioquia, Colombia
This user shares the view from her grandmother's house in Colombia, which scans beautiful mountain ridges and open sky as far as the eye can see. "So green, so beautiful," one user said.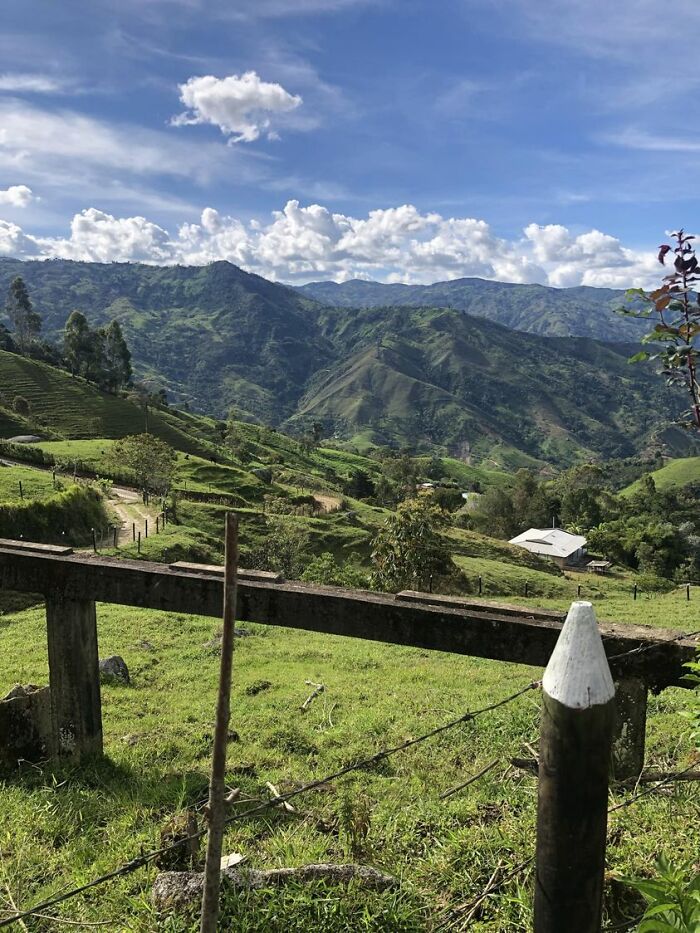 View From Our Window In Giza, Egypt!
A beautiful view from one user features two of the famous Egyptian pyramids, and a beautiful sunset.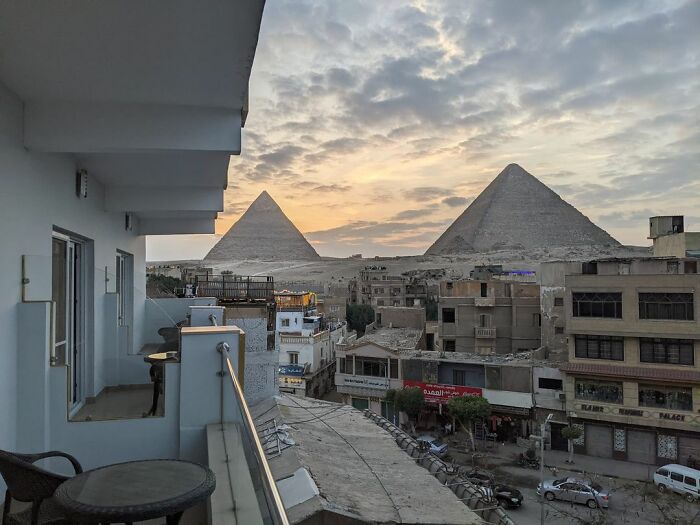 View From The Window Of My Father's Home Campione Del Garda Garda Lake, Italy
A happy cat and the beautiful Mediterranean sea are what this user can see from their window.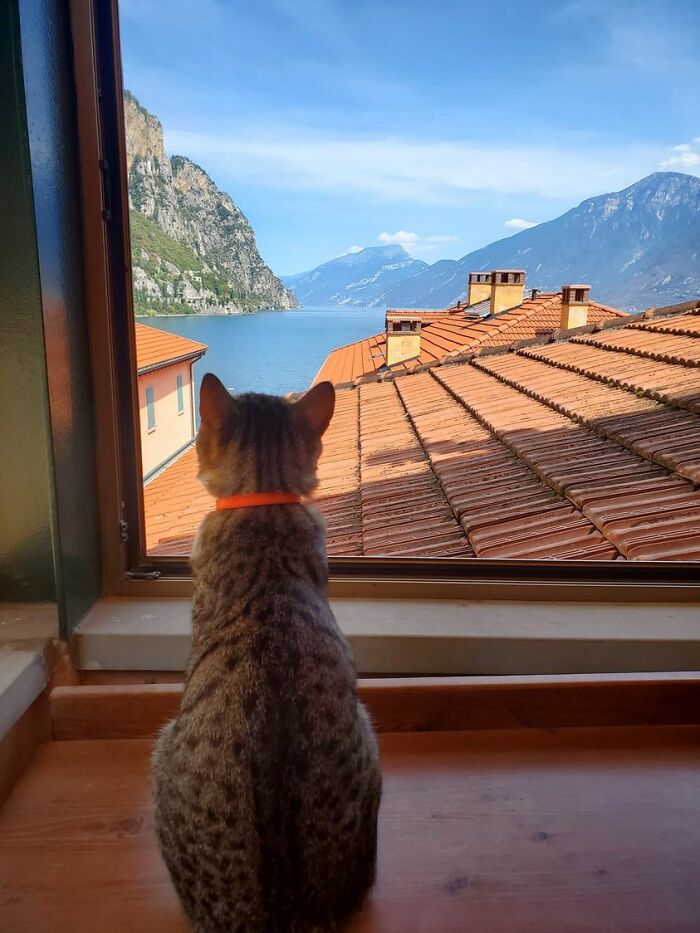 Just Watching Me In My Bathroom. Homer, Alaska
A very curious mouse pops in for a visit in this user's bathroom. A commenter said, "Well, you did just finish putting the mousse in your hair."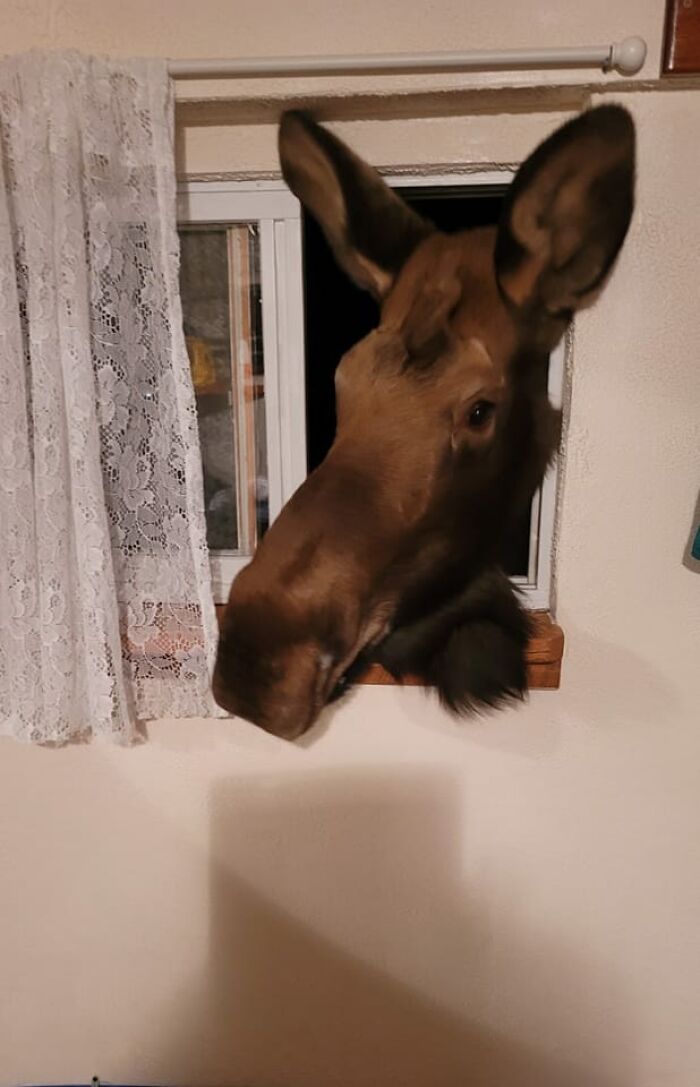 The View From Our Room, Soufriere, St. Lucia
This user's window features a cobblestone infinity pool and the beautiful sea beyond.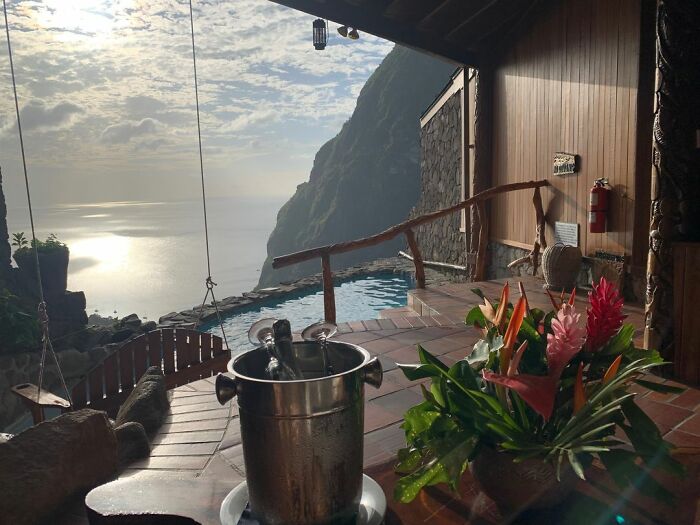 A View From My Grandma's House In Lappeenranta, Finland
Another beautiful view from the grandmother's house of this user features a flower garden and the sun setting on a lake.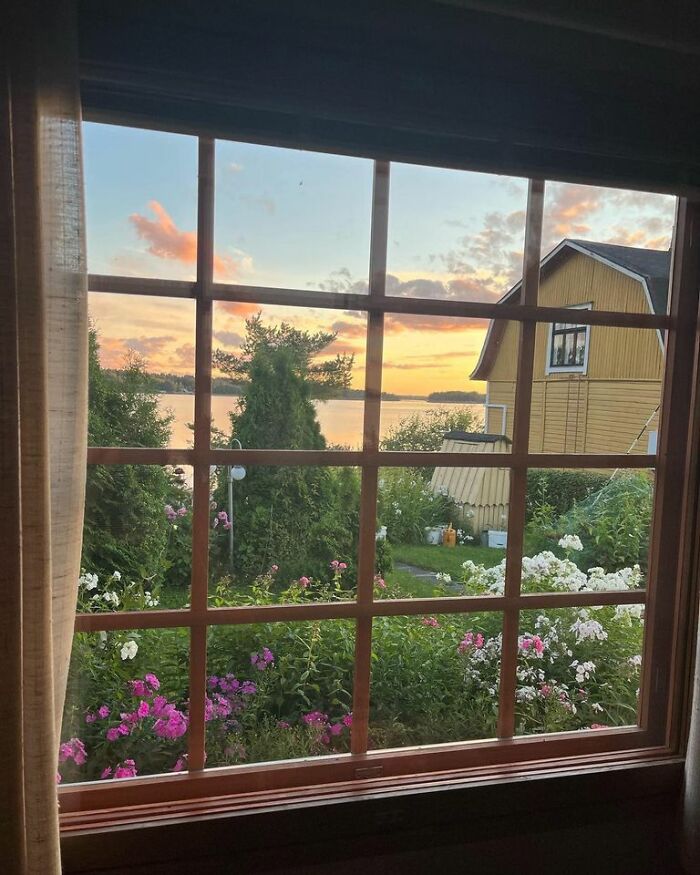 View From My Living Room Window In Northern Ireland
This beautiful rainbow is the view of a user located in Northern Ireland.