If you're part of the lucky majority on this world that has a sibling, you grew up with a bond quite unlike any other. It's a relationship that is built upon teasing each other, giving as few compliments as possible and always keeping an eye out for small mistakes the other person makes so you can instantly jump on them and let them know you noticed. Some people call it sibling rivalry, I call it sibling love.
And if you're thinking of a permanent way (well, what is permanent these days?) to celebrate the unique relationship only a pair of siblings can have, why not get a tattoo? Here are a few examples to give you some inspiration.
Yin and Yang
These yin and yang kittens sure perfectly illustrate how siblings balance eachother out. They may somehow be opposite one another, but they work best when they're together. Also, cats are guaranteed to give you some extra likes on the internet, right?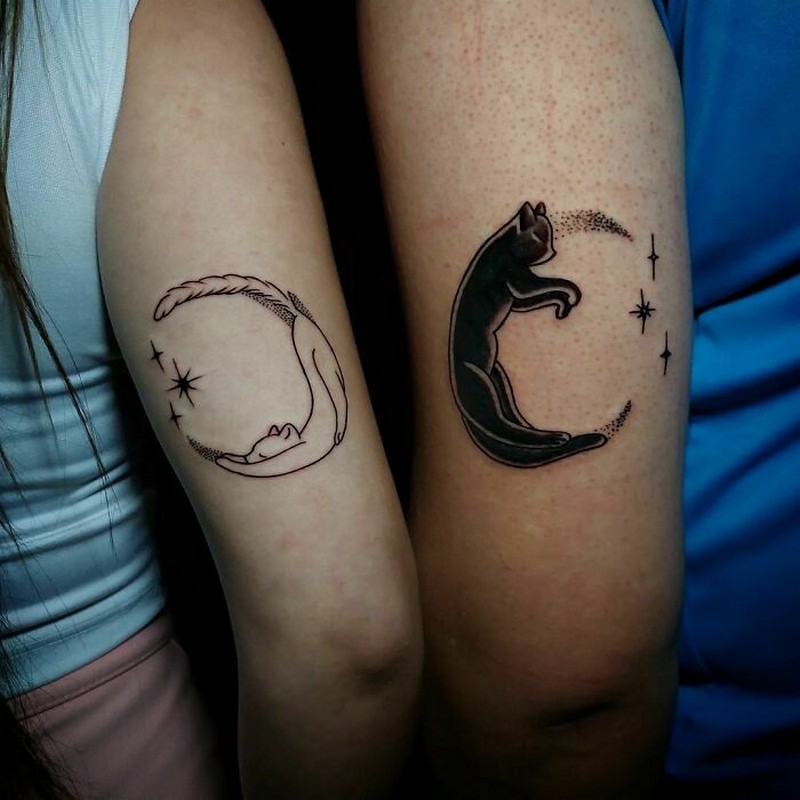 Famous Couples
Whether you're going with a classic sibling couple like Bart and Lisa or an unrelated couple that do share that sibling rivalry vibe like Tom and Jerry, there's no better way to illustrate your undying love for your sibling than getting a matching tattoo like this.
Group Tattoo
Some of us even have the luxury of getting to experience the sibling love many times over. These tattoos look great apart and look even better together. Whether you want to keep it subtle like the wrapping lines or go all the way with the birds, it's just lovely to look at.
Gamer Siblings
Why yes, even gamers can have siblings. And even sibling tattoos can cater to the gamers among us. Is there really anything better than playing video games with your sibling? It's bound to end in a massive row but think of all the fun memories you'll be making!
Halves of a Whole
Sometimes the tattoo can flat-out tell people that you're only half of a bigger part. As anyone with a sibling will tell you – there's no happy way to imagine life without your sibling. It's a very unique relationship and it'll define your life forever.