For many women, the first sign of gray hair is a day that they dread. When they see that first gray strand, they may feel like it is a sign of aging and that their youth is over. We've been taught that gray hair is something to run away from, cover up and reject. This is because as a society, we covet youth and will go through lengthy measures to keep up the appearance that we are still in possession of it. The way we change our hair is one huge aspect of chasing youth. Many women will dye their gray hair for years hoping to still appear youthful. But what society has convinced us is unattractive can actually be very beautiful, if we relax into our aging process. Gray hair can be very beautiful, if it is not damaged and highly processed by trying to hide it. One woman who has embraced her gray hair is Kadeja Jackson. And made a huge statement by showing off her natural gray hair on one of the most important days of her life: her wedding day.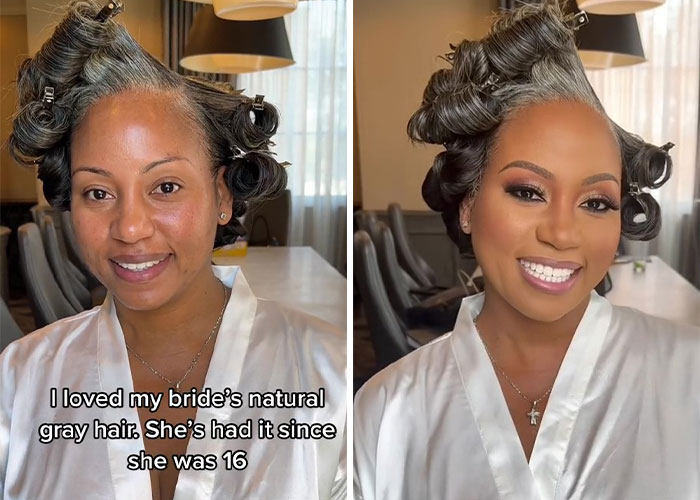 Many women would definitely take measures to hide their gray hair on their wedding day. But not Kadeja Jackson. Jackson is a special case as she had to learn to accept her gray hair much earlier than most people. She began showing gray hairs at the young age of 16. It was definitely a surprise to her when this process started.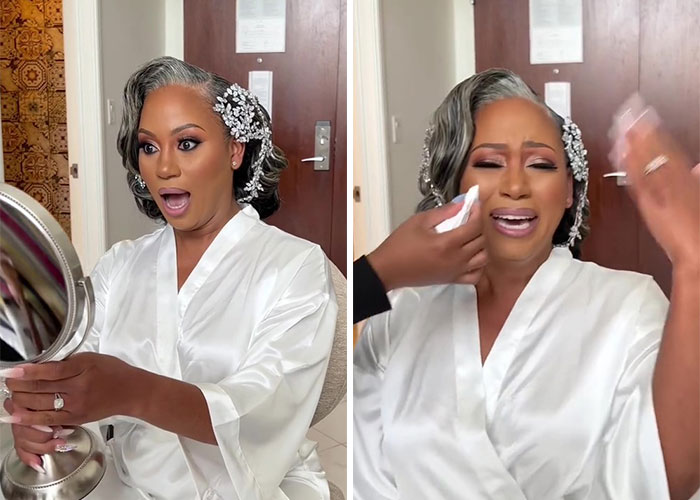 Jackson spent many years dying her hair to hide her grayness. Then 7 years ago, she hit a turning point in her life. She decided to embrace her early gray and love the uniqueness of her hair. She knew that "her roots were "going to turn gray regardless, so what was the point in continuing to damage [her] hair with hair dye?" Since she stopped dying her hair, she has felt a lot more at ease with herself. She felt that loving her natural hair was "empowering because you feel comfortable being yourself." And when she started fully embracing her hair, other people started to take notice in a positive way. She recalls that strangers started stopping her in public to ask her what color hair dye she was using to achieve her tone of gray. "I'm like, 'I'm not using a hair color. That's my hair," she said with a laugh.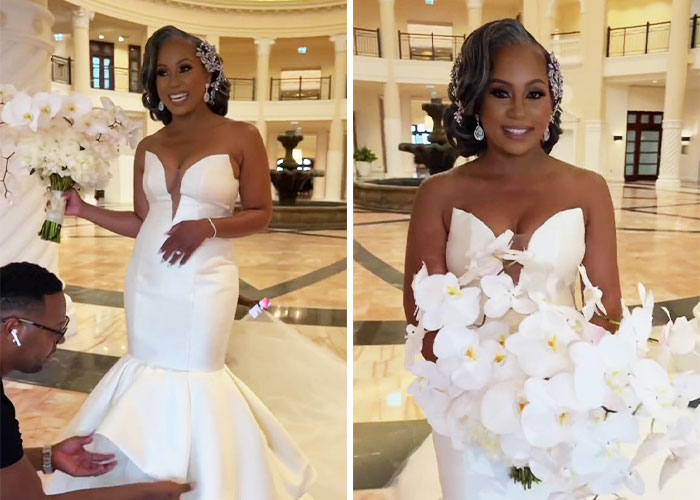 The bride's makeup airtist Tia Codrington, know as @mua_ttt_tia on socials, was so happy to work with a bride like Jackson. "This is definitely my type of bride, unapologetically true to themselves," Tia said. "Since her hair was the main attraction for me, I was very intentional with every step of her makeup process, ensuring the whole look was cohesive."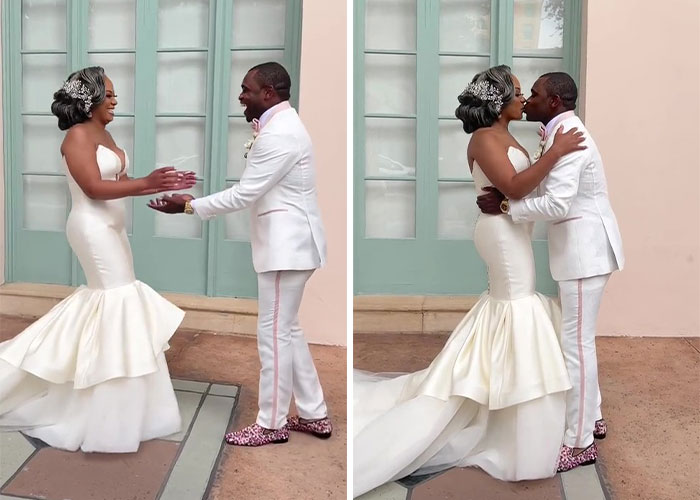 Her hair was styled by Martine Saintval for the ceremony, who chose an old Hollywood-inspired do with finger waves and a beautiful crystal hairpiece. She then transitioned into a long curly flow look for the reception.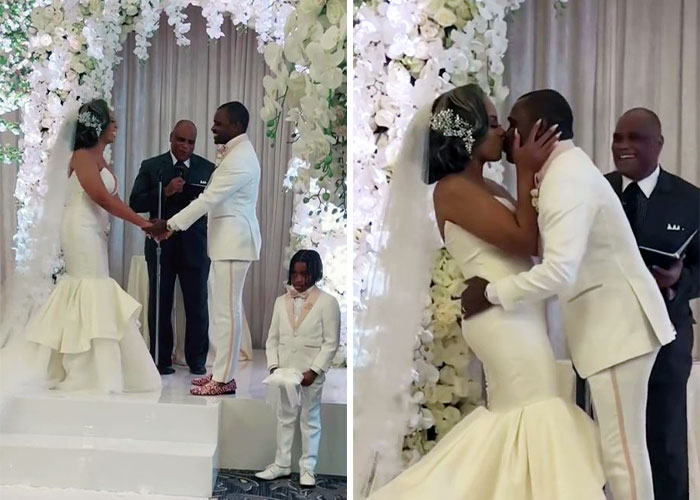 Kadeja's wedding planner Jarvis Lawhorn wanted to make her wedding look classy and timeless.  "We worked extremely hard to create a timeless regal and vintage classic bridal look. Kadeja is naturally a beautiful woman but on her wedding day she transformed into almost a regal queen," Lawhorn said. "Her natural gray hair color also added a different take on the usual and more common hair color."
Since the wedding, the footage has accumulated over 1.3 million views. Many people have reached out to applaud Kadeja on her hair and the wedding in its entirety.