Acting is a notoriously unstable job. Some actors struggle to find a job and treasure every little project they get, while others manage to snag stable long-term popular series and then find out that they're actually ashamed of the work they did on them. Here are some of the most popular TV shows that actors are not proud of.
Johnny Depp – 21 Jump Street
This isn't exactly his most famous role, but at a time when Johnny was still just a TV heartthrob instead of the charismatic weirdo he's known to be now, 21Jump Street was a big deal. Depp hated the role but had to stay on the show for 4 seasons because of his contractual obligations. He would do his best to behave in ways that would get him fired and eventually his wish was granted.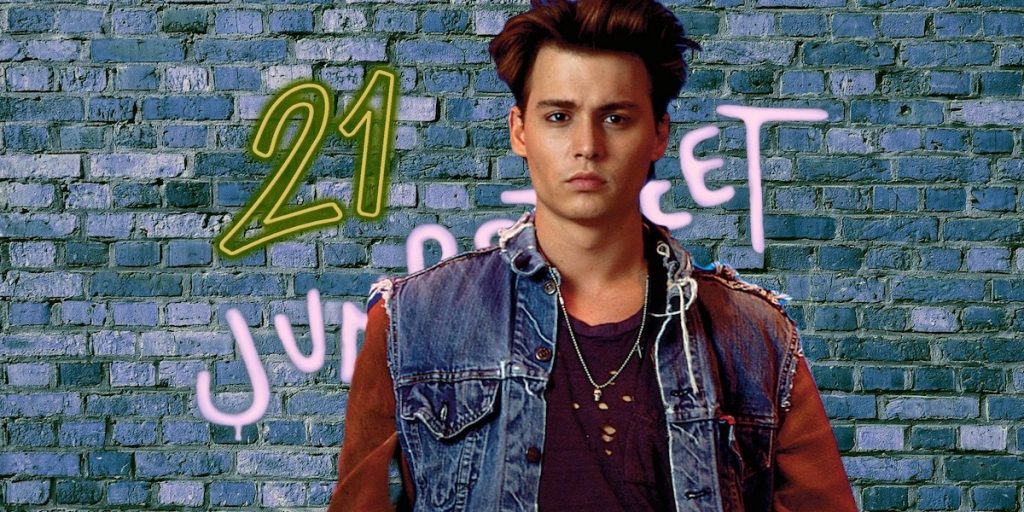 Katherine Heigl – Grey's Anatomy
You really can't undermine the success of Grey's Anatomy. The amount of years that show has been on air and the sheer number of actors who either started their career on it or had a guest spot is pretty impressive. Katherine, however, had her qualms with it. She played Izzie Stevens on the show for quite a few seasons but eventually, she declared that the material was lacking and complained about long working hours. She eventually left the show but has since mentioned that she'd be interested in a reunion.
Billy Ray Cyrus – Hannah Montana
Playing the dad of Hannah Montana probably wasn't a huge stretch for Billy. It was a wholesome and insanely popular show on the Disney channel, but he did say that it almost destroyed his family and he wishes the show never existed.
Evangeline Lilly – Lost
Evangeline played Kate Austen on the show and many would say the character was one of the most popular and compelling ones on the series. But Evangeline found that her character quickly deteriorated from a capable and independent woman to just a love interest in a love triangle. She would get so frustrated with the material and the story of her character that she would literally throw scripts across the room.
Mandy Patinkin – Criminal Minds
Mandy's biggest qualm with the show was that it featured too much violence for his liking. The show indeed featured a lot of disturbing cases. But what did he expect from Criminal Minds? Mandy quit suddenly during season 3 and even went as far as saying that being in Criminal Minds was his biggest mistake. He then went on to work on the show called Homeland, saying it was the antidote to Criminal Minds.
Shannen Doherty – Charmed
Shannen is famous for being difficult to work with. She was so uncooperative on Charmed that she was written off from the show, and the cast complained that she was creating a hostile environment at work. Shannen's character was killed off in season 3 and the actress has since called Charmed "a show for 12-year-olds".
Charlie Sheen – Two and a Half Men
Sheen isn't exactly the most stable person in Hollywood, but his tactics and erratic behavior during his time on Two and a Half Men still got him fired and replaced by Ashton Kutcher. His character was killed off and the eulogy for his character even mentioned that "Charlie lived his life on his own terms and never apologized for who he was", which rings pretty true to Charlie Sheen IRL. After he was fired he continued to insult the show.
Penn Badgley – Gossip Girl
This show has many fans all over the world, but it was mostly known as everyone's guilty pleasure. Penn's character was definitely one of the most popular on the show, but it seems like he didn't enjoy his time on Gossip Girl. Once the show ended he said that it was the image of white privilege and a few years later he said in an interview that being proud of his work felt new, hinting that Gossip Girl is not a proud moment in his career.
Chevy Chase – Community
Chevy is one of those actors who has a reputation for being difficult. The fact that he didn't like Community was widely known before he even left the show. He told the creator of the show that it was a mediocre sitcom that wasn't even funny. And, apparently, Chevy would behave badly behind the scenes and make racist remarks on set. We wonder if grandpa Chevy realized the irony of criticizing the show while behaving exactly like the role he was given.