Makeup has always been considered to be a woman's prerogative, but thankfully, modern society was able to relax a little and allow men to use mascara, lipstick, guyliner, and all that good stuff, without marking them in a negative way. This especially applies to male celebs who, honestly, just want to look good. And they do!
So here are some male celebrities who can't leave the house without wearing makeup.
1. Jared Leto
Actor and musician Jared Leto is a great self-taught makeup master and knows his way around the brushes. Leto is all about emphasizing his beautiful blue eyes with black eyeliner, making them look larger and brighter. You can't tell me those eyes don't look stunning.
2. Ezra Miller
Ezra became famous for his role in Fantastic Beasts and Where to Find Them and has always been trying to mess with the public by dressing up in the weirdest possible attires. He loves using makeup, claiming that it can magically transform a person. Ezra recalls growing up with two sisters, and they often painted each other's nails and put on makeup. Ain't nothing wrong with some mascara, boys!
3. Cristiano Ronaldo
In terms of his looks, Cristiano Ronaldo is ahead of everyone else! The football player does not hide that he had a couple of plastic surgeries, and since perfect skin is a myth, he always uses concealer before important events. He's only human.
4. Russell Brand
When Katy Perry parted ways with Russell, some of her fans joked that it was because the couple couldn't share their cosmetics. It's not a secret that Brand loves makeup but did you know he often liked to take photos of Katy earl in the morning? You know, barefaced? That's just not right.
5. Jason Momoa
Jason Momoa looks intimidating with or without makeup, which was probably why he got the role of Khal Drogo in the TV series "Game of Thrones" without much trouble. But it seems that Drogo's smoky eyes have been following the actor ever since. Hey, if you look great — you look great.
6. Johnny Depp
Handsome boy Johnny Depp uses makeup not only when he needs to slip into his Captain Jack Sparrow persona but also in his everyday life. The actor loves using dark eyeliner to match his dark personality.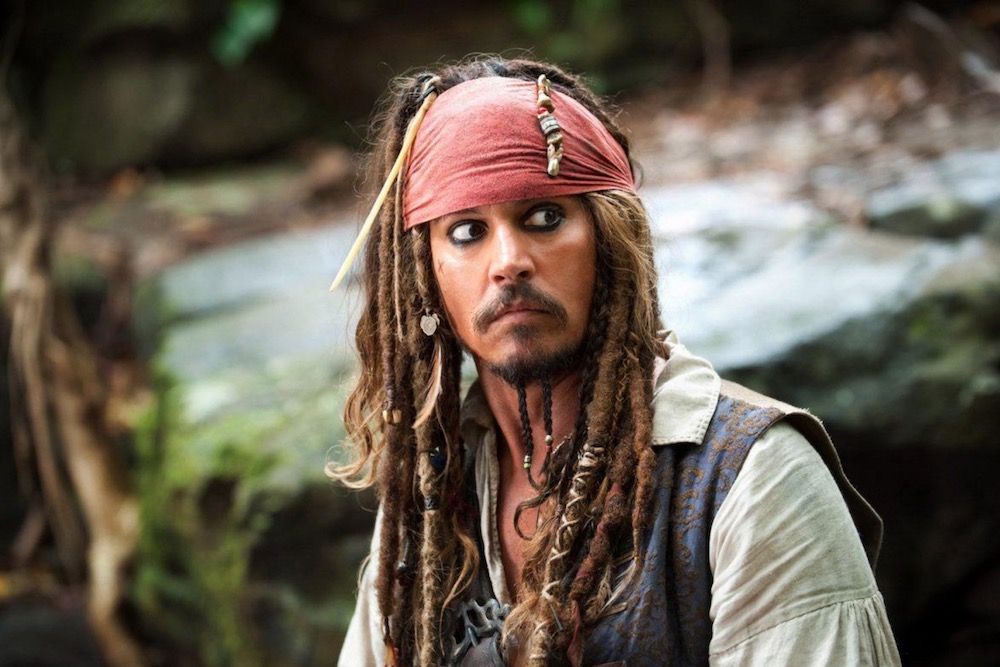 7. Zac Efron
A lot of Zac Efron's fans suspect that he uses a foundation — his skin is too even and well-groomed. The actor denies this, however, but do we really care? Mother Nature blessed Zac with that handsome face, that we can forgive him this small weakness.
8. Marilyn Manson
Legends say that Marilyn Manson looks like an ordinary average man without his makeup, but frankly, we can hardly imagine this "handsome" man without his iconic black eyeshadow and cherry red lipstick.
9. David Bowie
Bowie could be easily called the makeup god. He did not just draw perfect eyeliner arrows, he was also well-versed in using shadows and pencils like no woman ever could. Rest in peace, you beautiful starman.
10. Bill Kaulitz
The lead singer of the once insanely popular emo band Tokio Hotel, Bill Kaulitz, is a true makeup and hairstyle guru. Remember the perfectly drawn eyes? In one of the interviews, Bill admitted that at some point, fans really got under his skin with questions about how he does his makeup, that he shot a step-by-step tutorial video with detailed instructions.