Let's face it: growing up sucks. Everything was so much easier and exciting when we were tiny babies or even teens, but after hitting puberty, there's no way to turn back the time. All those cringey (yet somehow still heartwarming) photo albums we keep in our closets are proof that our childhood was real. We show our friends and family those old photos to reminisce about the good old days, but some people started a trend in which they're trying to recreate whatever's going on in the picture taken 10, 20-30 years ago. This, of course, includes the same people, same spot, same accessories, and even similar clothes.
From the looks of it, these reenactments of old photos are a lot of fun for everyone involved and sometimes can really hit that nostalgic sweet spot.
Here are 20 most creative and entertaining attempts to recreate childhood family photos.
1. Not much has really changed for these two brothers, even though it seems like it's been a good 20+ years.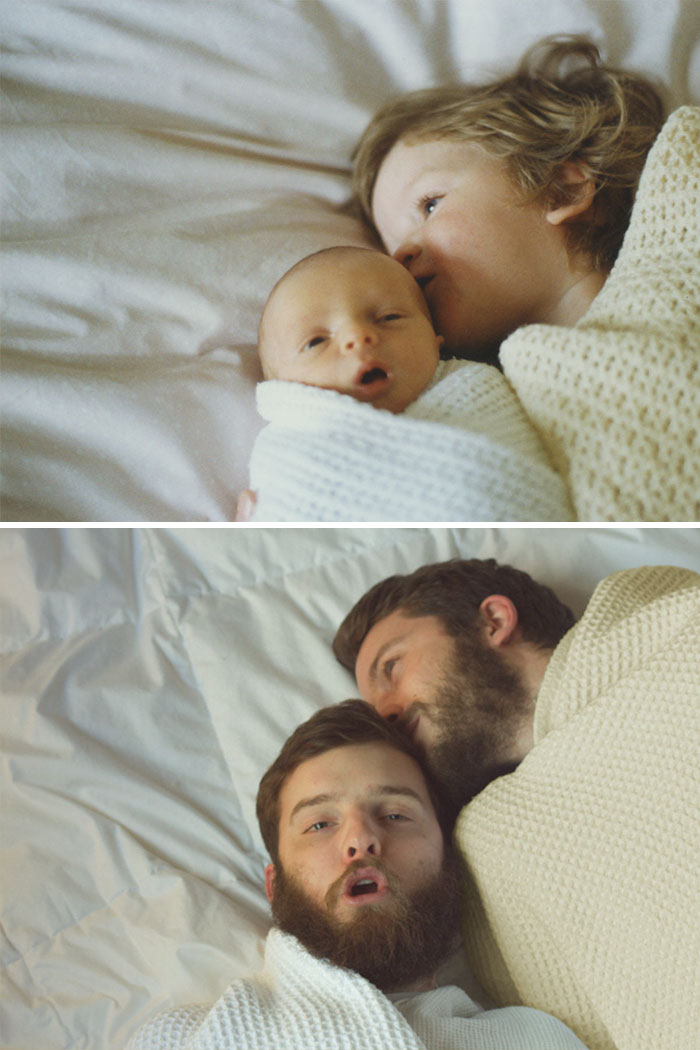 2. For their dad's B-day, these three siblings asked their mom to help them relive the olden days.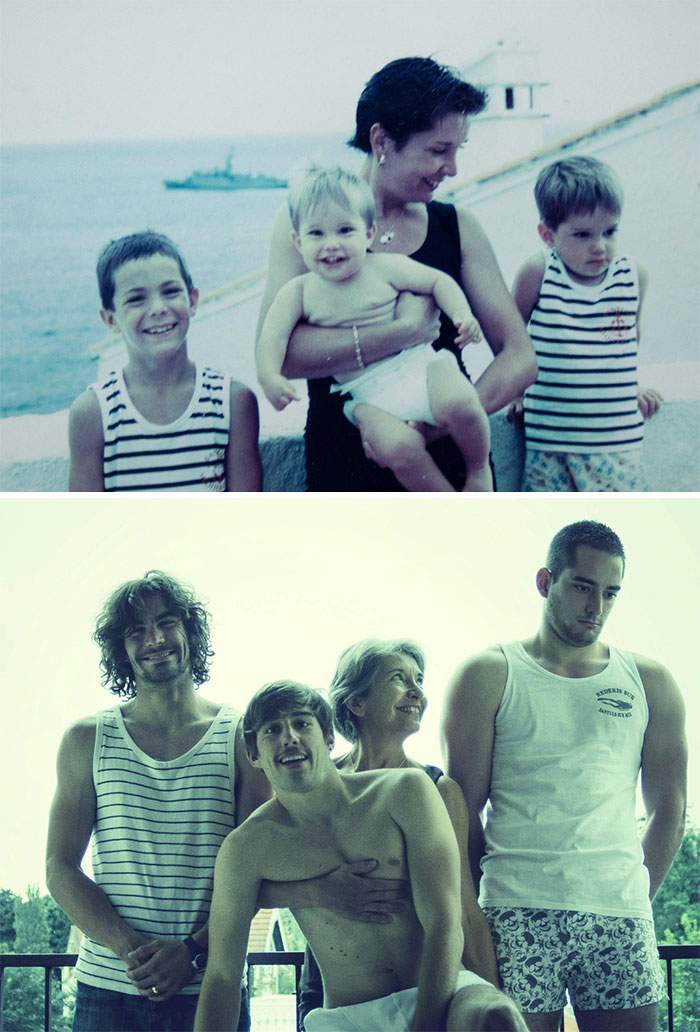 3. Same people, same spot, a whole different era.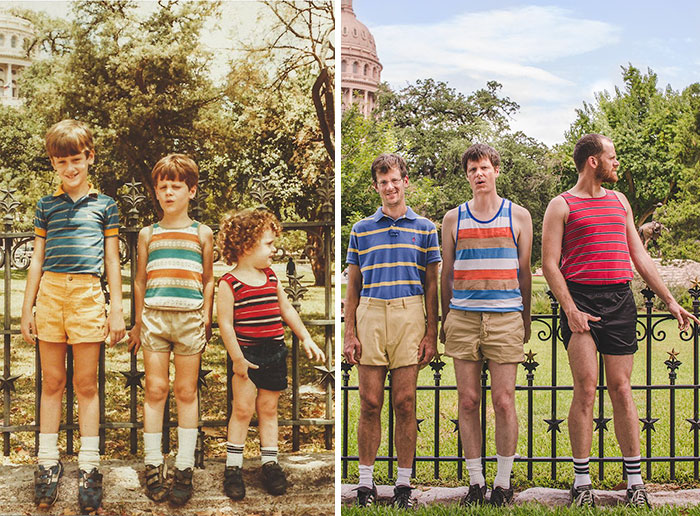 4. That's one way to make your mom laugh out loud.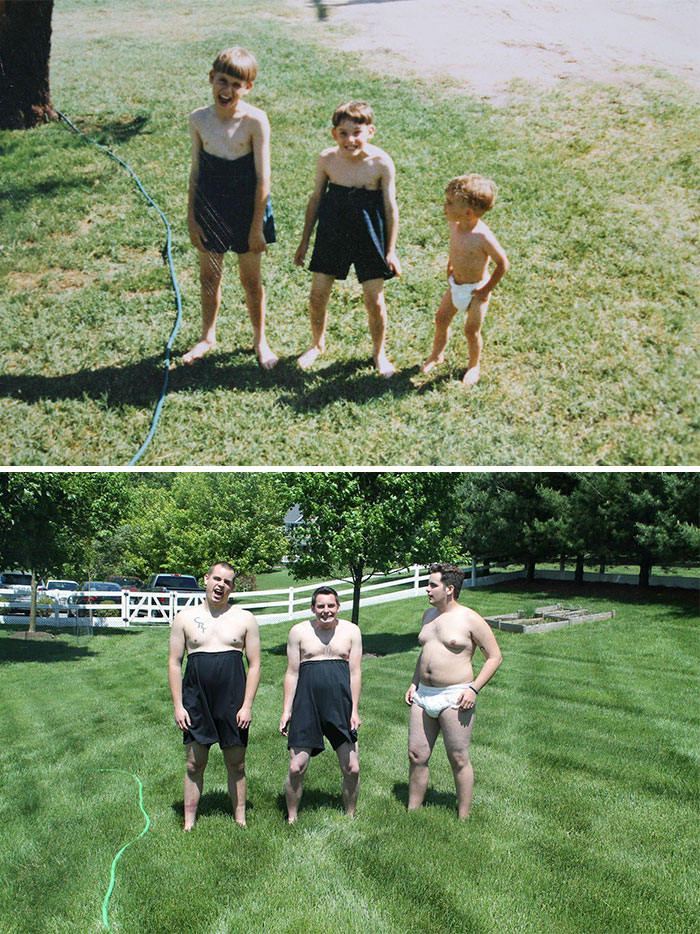 5. Two brothers and their two cousins can barely fit into that bathtub nowadays.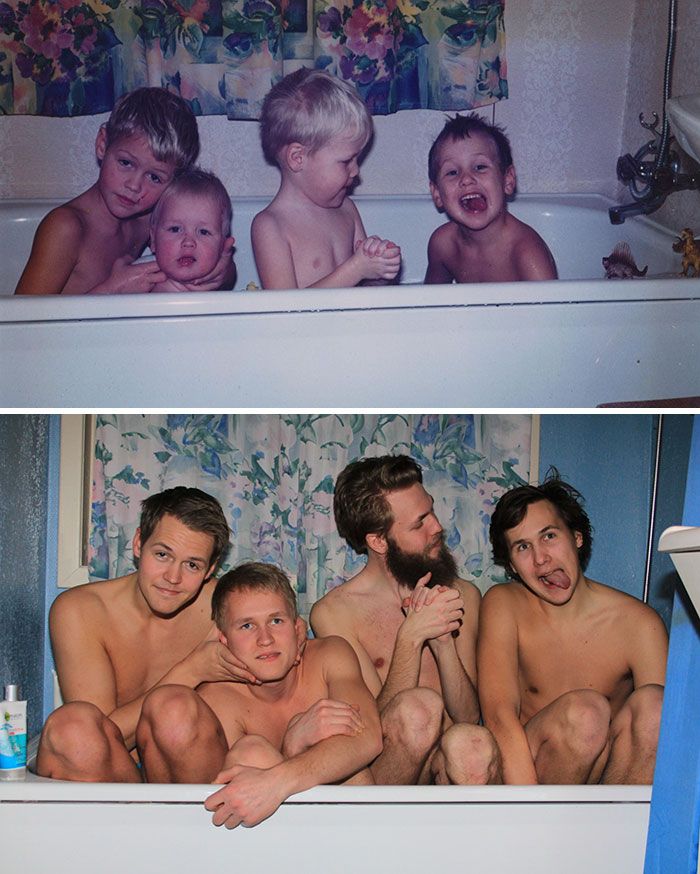 6. If you look at the details, you'll see how much effort went into recreating this old photo. Even their overalls look the same!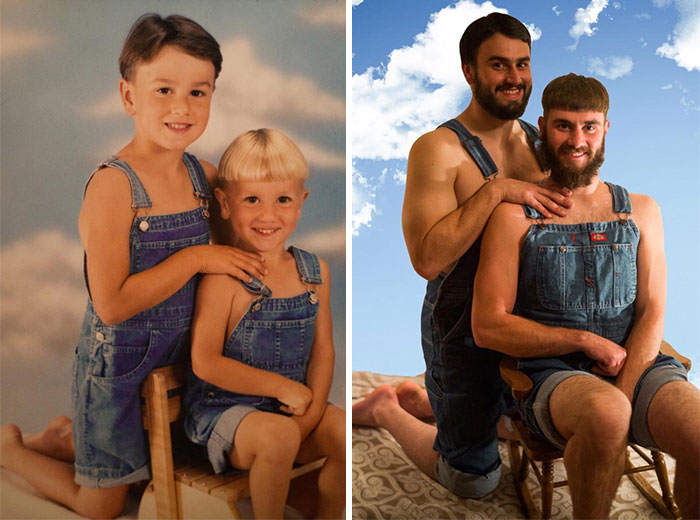 7. Just brother and sister doing the wackiest recreation of their childhood.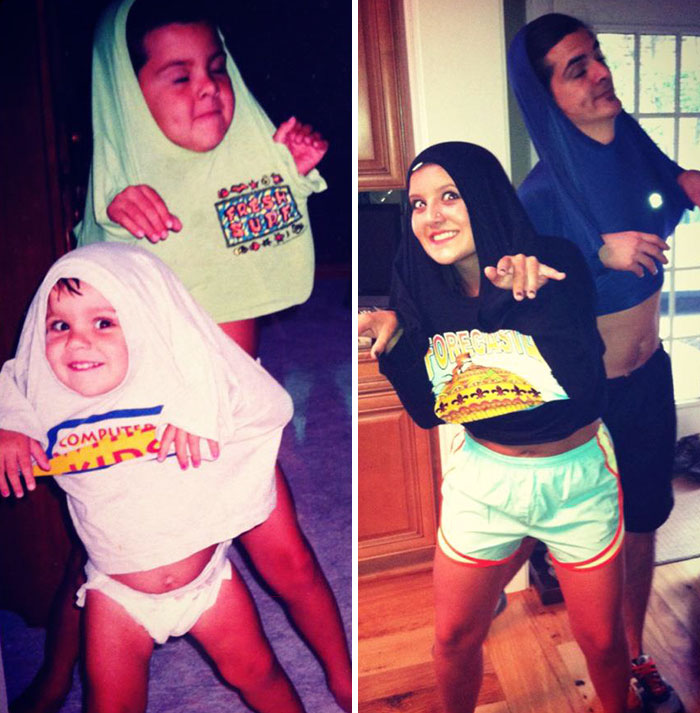 8. Everything matches: the clothes, the hat, the pose, and probably even the car.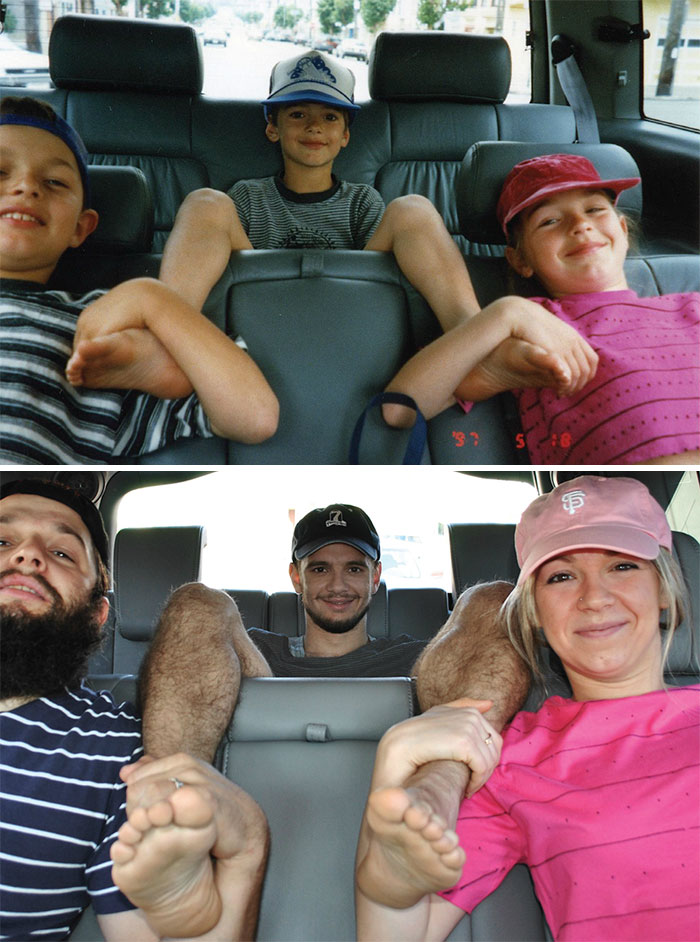 9. After 11 years, Burger King still sucks, but at least the friends are still there.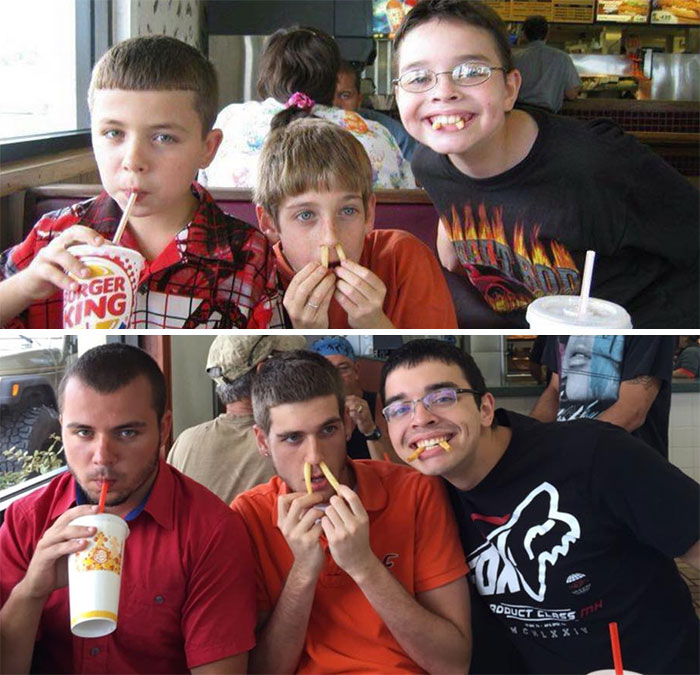 10. When people say "boys will be boys," this is what they probably mean.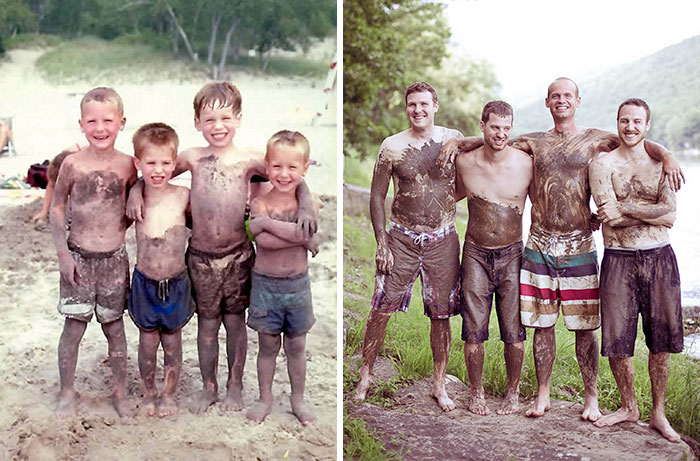 11. The craziest detail about this photo is the hand-drawn "Softlan" box.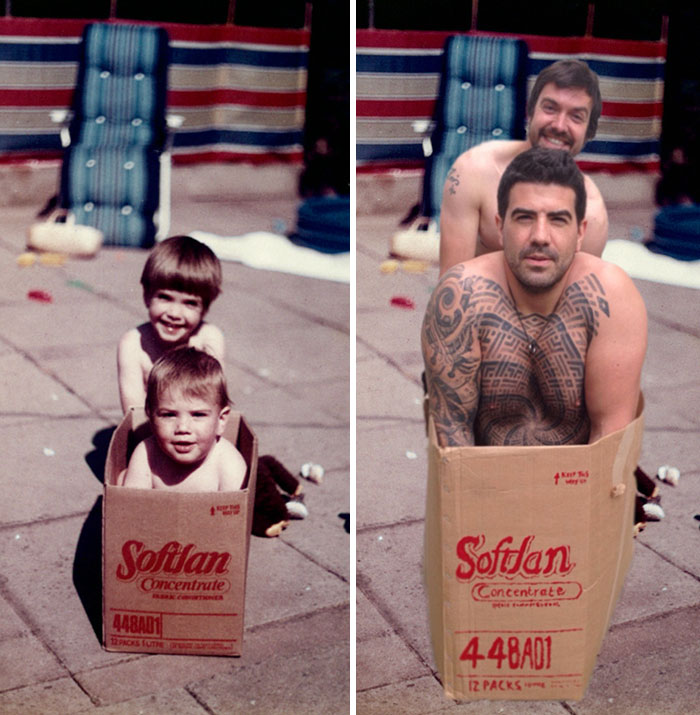 12. Swallowed by the sand, these siblings look just as goofy as 15-20 years ago.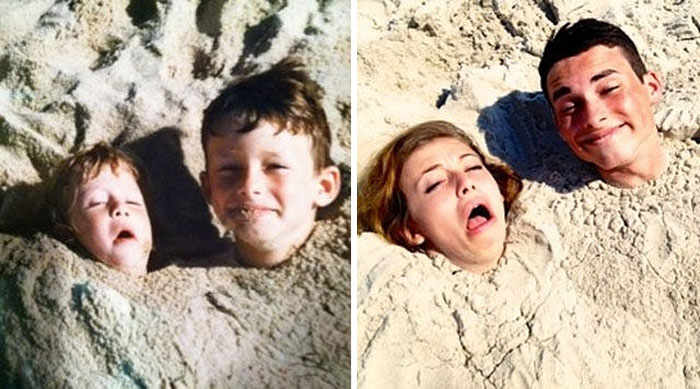 13. How much do you want to bet these are the very same windbreakers in both photos?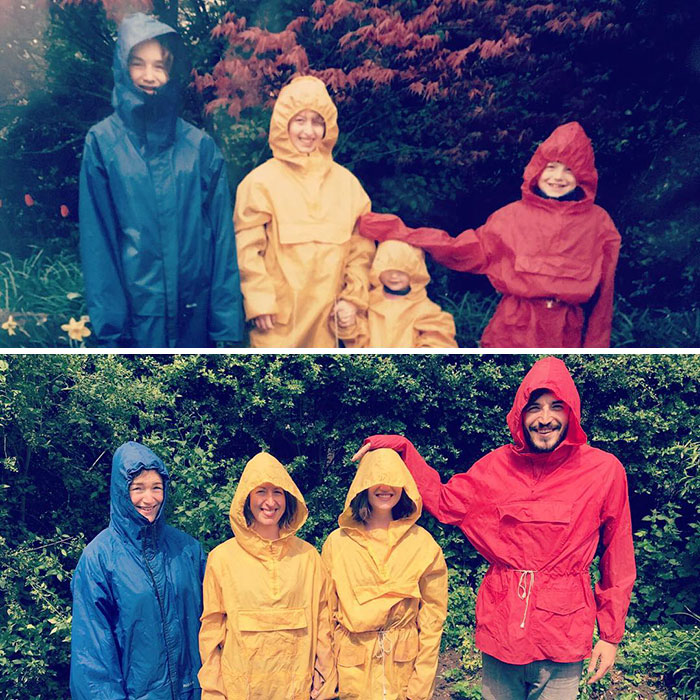 14. Damn, these boys started working out!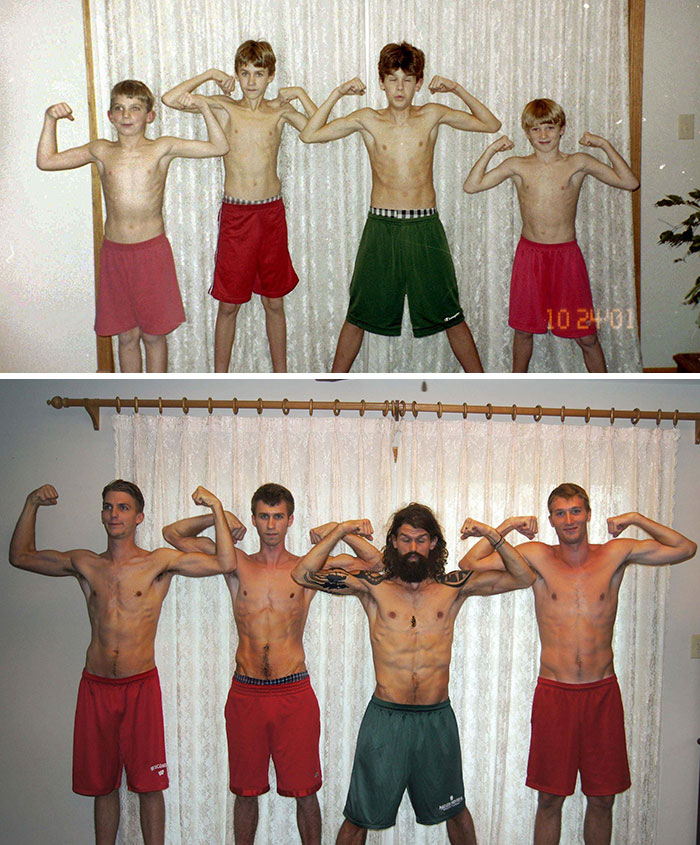 15. One of my favorite recreations simply because it's a cool pose, and they all nailed it.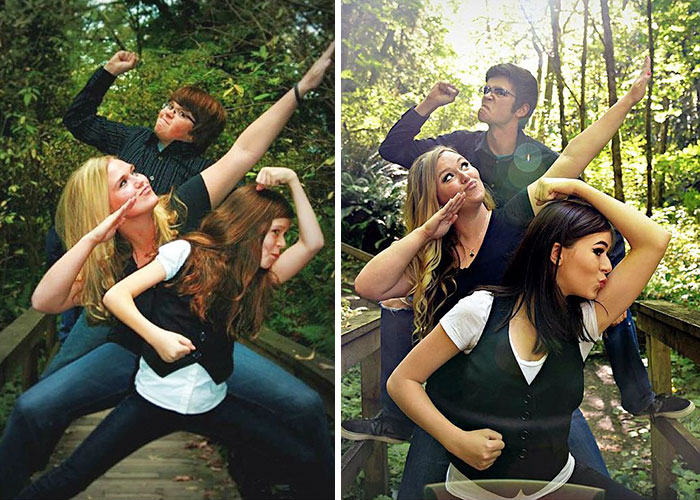 16. Big brother looks very happy. It's like he knows what's about to happen.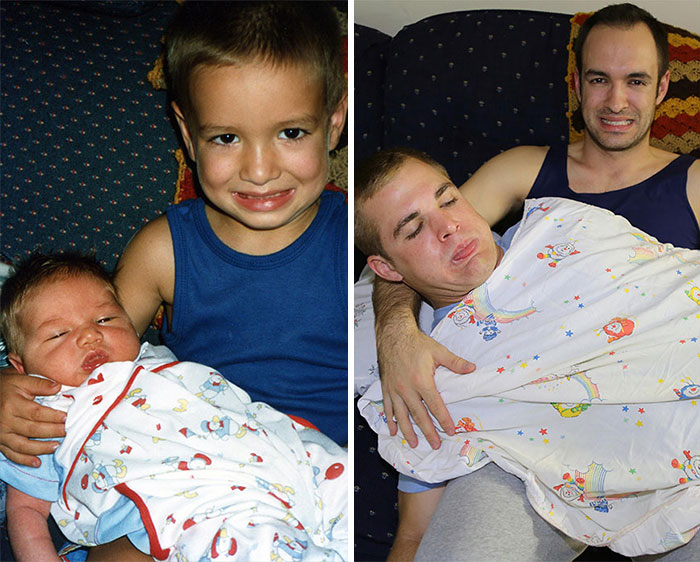 17. The whole family came together for this epic shot, and they delivered!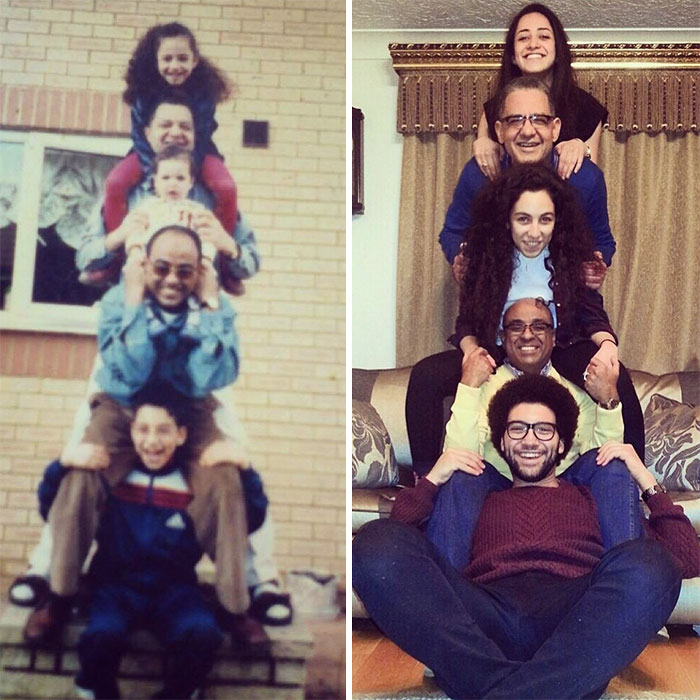 18. Santa may not be real, but these cute babies definitely are.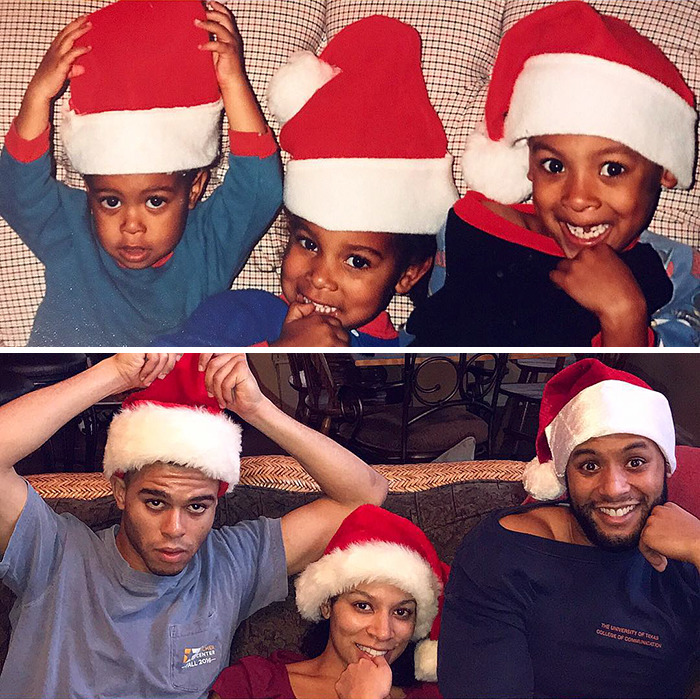 19. There's only one question on my mind: how is that chair still rocking after all these years?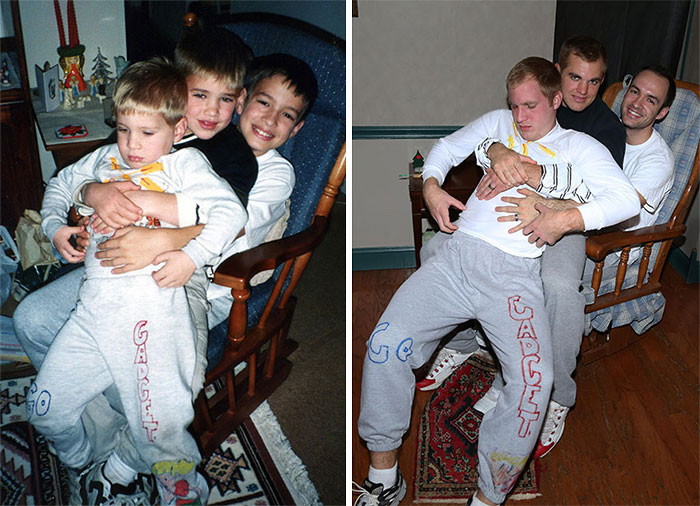 20. And lastly, we have Batman and a slightly younger Batman.