No matter your age, skydiving can seem terrifying. After all, you're essentially jumping out of an airplane thousands of feet in the air and falling through the ground at high speed. It's certainly not for the faint of heart or those afraid of heights, and one person we certainly wouldn't expect to go skydiving is an 82-year-old. Don't joints get creaky and tired after a certain age? Apparently, not if you keep using them the way that young people do!
Iluminada Fabroa is an adventurous woman who is over 80 years old, and she's not letting her age slow her down at all. Fabroa is a lifelong adventurer, along with a Certified Public Accountant and lawyer. With values like hard work and dedication, Fabroa has a strong work ethic and a desire to succeed in all of her ventures, whether that's her adrenaline junkie hobbies or her career.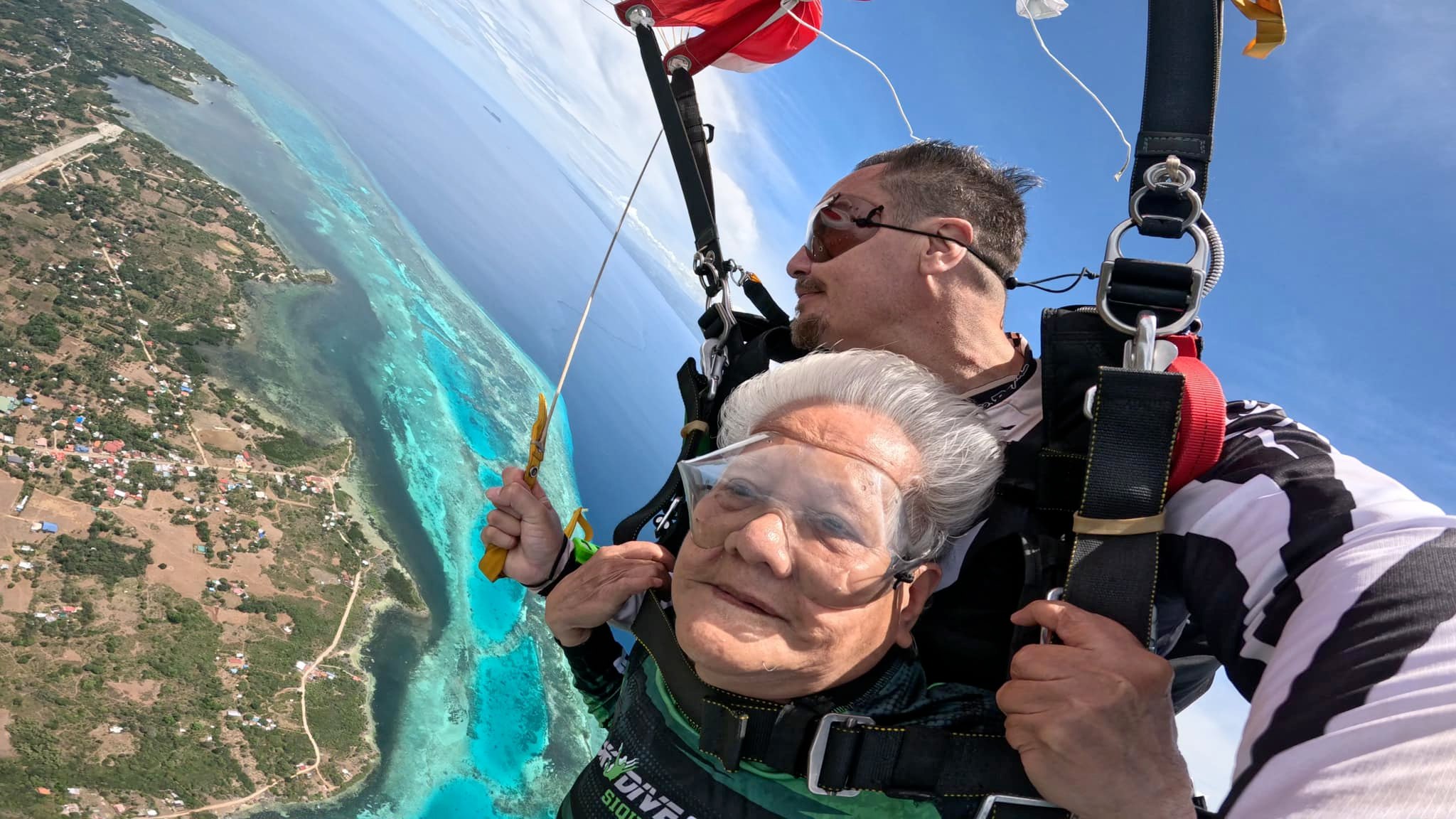 At the age of 82, this inspiring Filipino woman became the oldest person to skydive in Siquijor, Philippines. This proves that age really is just a number, and whatever you put your mind to, you can accomplish! There's no expiration date on crossing things off your bucket list or pursuing your passions.
Skydiving requires a ton of agility (both mental and physical), strength, and bravery. Accomplishing this at such an advanced age is encouraging for other seniors. Fibroa has always had a flare for adventure and adrenaline.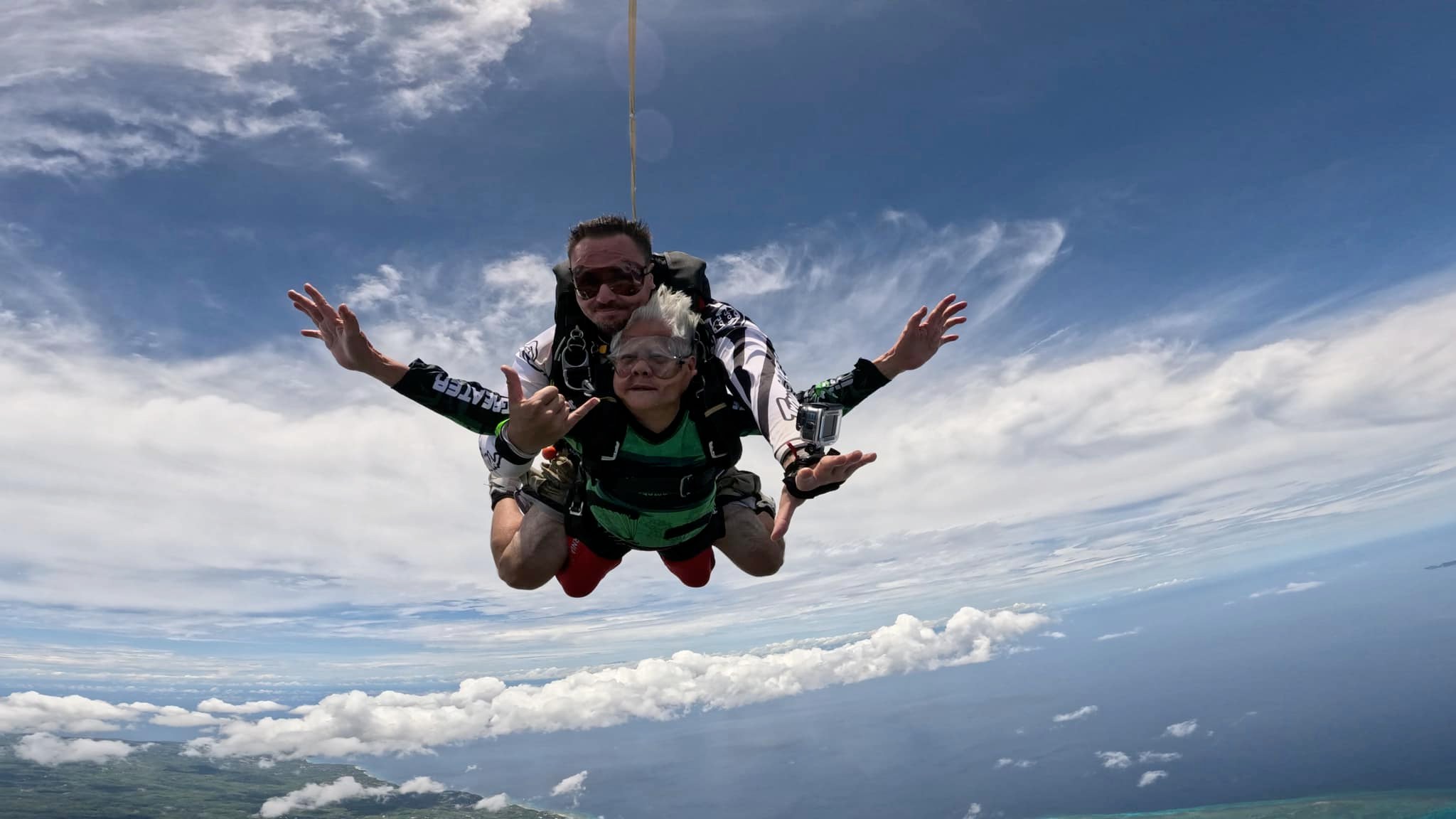 If this impressive skydiving feat hasn't proven to you that she's not afraid of heights, the 82-year-old has gone cliff diving, canyoneering, and even conquered the highest peak in the Philippines, Mt. Apo. Despite encountering difficulties during her climb, her determination helped her accomplish her goal of making it to the top of Mt. Apo.
She's not the only senior to achieve such dreams. Johanna Quaas is the oldest female gymnast in the world, and she's nearly 100 years old. In 20123, she received the Guinness World Records Title of Oldest Gymnast.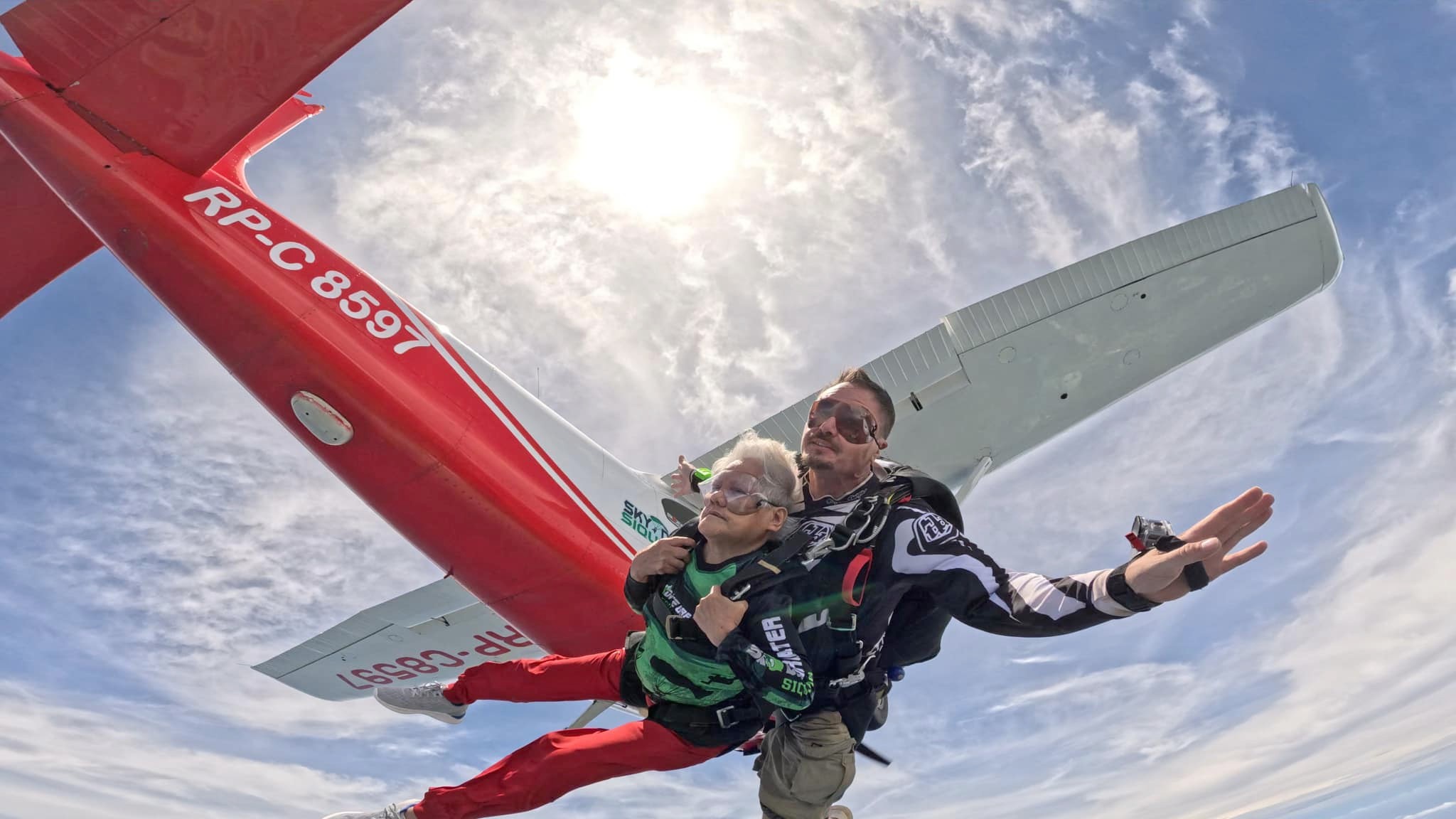 Although age catches up with all of us at some point, you can resist it by doing what you love and continuing to see yourself as youthful and capable of all kinds of adventures. Age is nothing but a number, and women like Iluminada Fabroa help prove that to us every day. When we reach 80 years old, we hope we tackle life with as much excitement and passion as Fabroa and remember that you're never too old to live life to the fullest.