It's 2022, and by now, most of us have realized that gender is a spectrum. While being trans in high school is still a struggle for many, we've fortunately reached a place of acceptance for the most part. This supportive mom helps serve as an inspiration for all those people who haven't quite managed to overcome their ignorance. Prom is an important time for many kids. It's a moment filled with milestones, from first dances to first kisses. Ultimately, it's a time when every child should feel special. But for members of the queer community, it's not so black and white.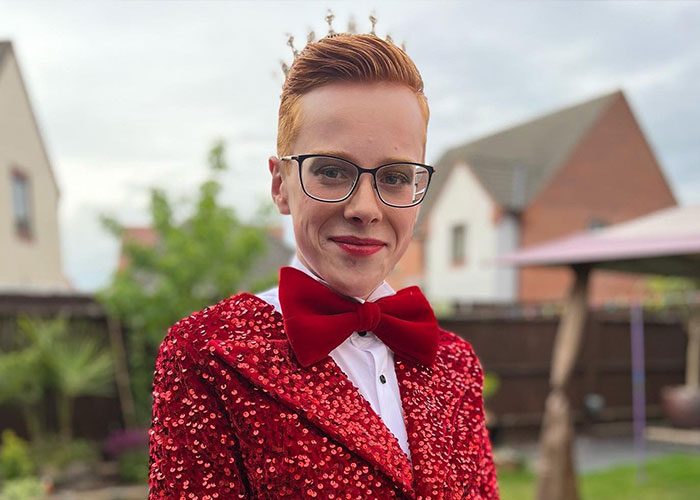 This is a story that many kids and adults can relate to. Meet 16-year-old Korben. Back when he was a little boy, Korben decided that one day, he would wear a dress to prom one day. He manifested that dream so it would come true, and one day he wore a stunning red gown to his prom. Wearing a look a la Billy Porter on the red carpet, Korben rocked a sequin-covered jacket on top and a voluminous matching skirt. To finish the look off, he wore red lipstick, a bowtie, and a sparkling crown.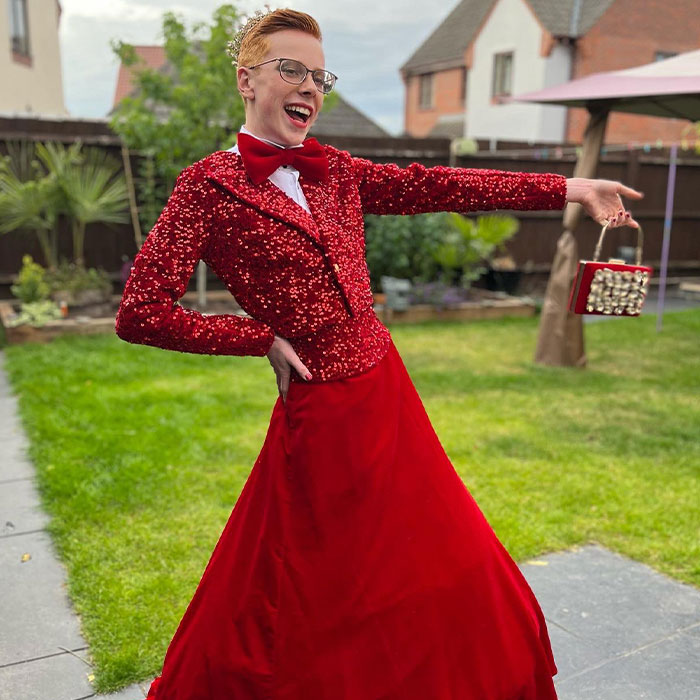 His proud mom Nina immediately posted about it on social media, posting her son's beautiful prom photos on Twitter with the caption, "At age 12 my son announced he wanted to go to his school #prom in a gown. I'm so incredibly #proud of him for being true to himself & the reception he got from his whole school was incredible" She even tagged Billy Porter, who is clearly one of her son's major inspirations.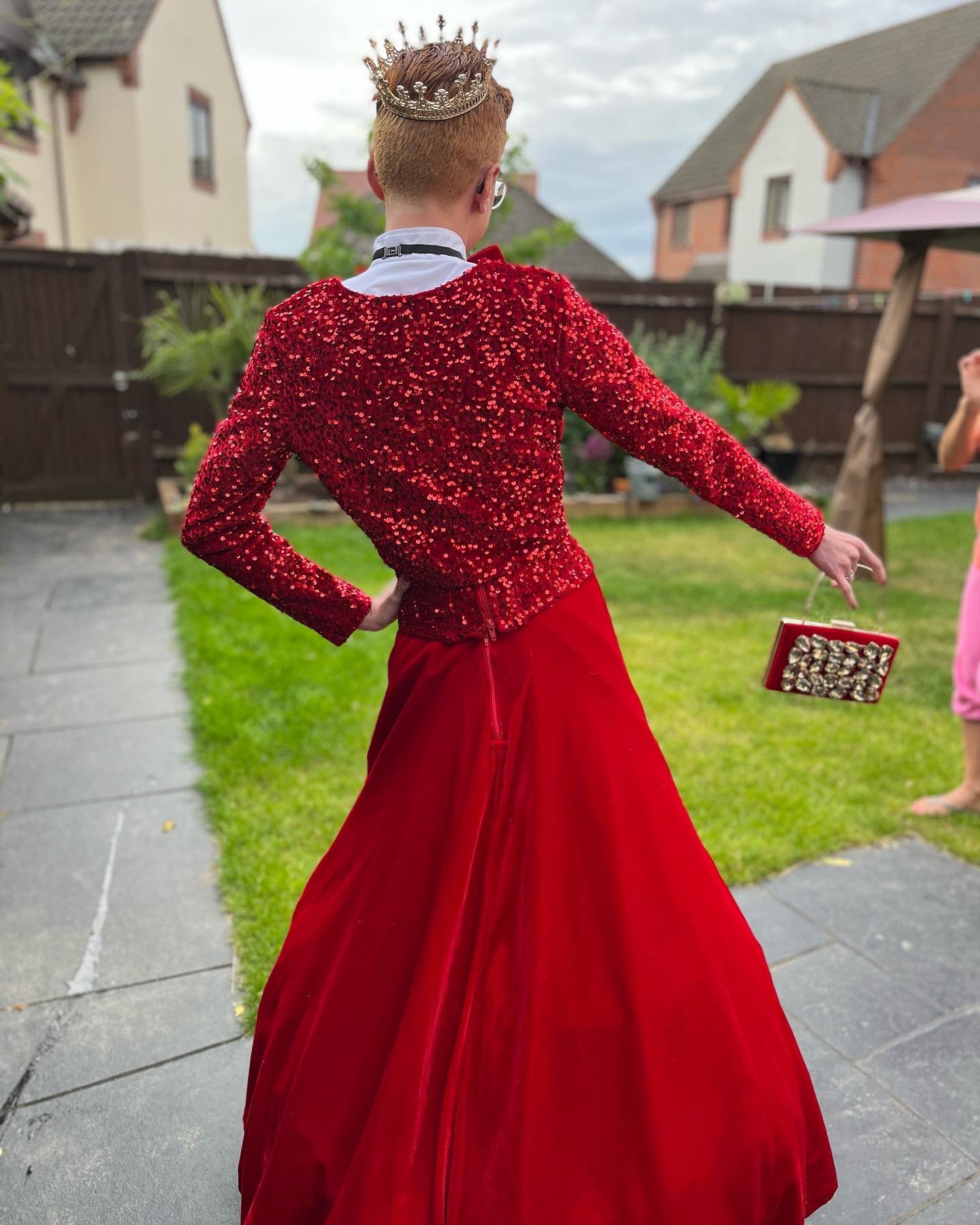 Korben didn't want to feel uncomfortable at prom. He knew he had a right to express himself and hopes that everyone else will feel confident enough to wear what they want to their own special occasions. When he arrived at prom, he received nothing but support as his fellow peers cheered him on. Some of them even cried during the emotional moments.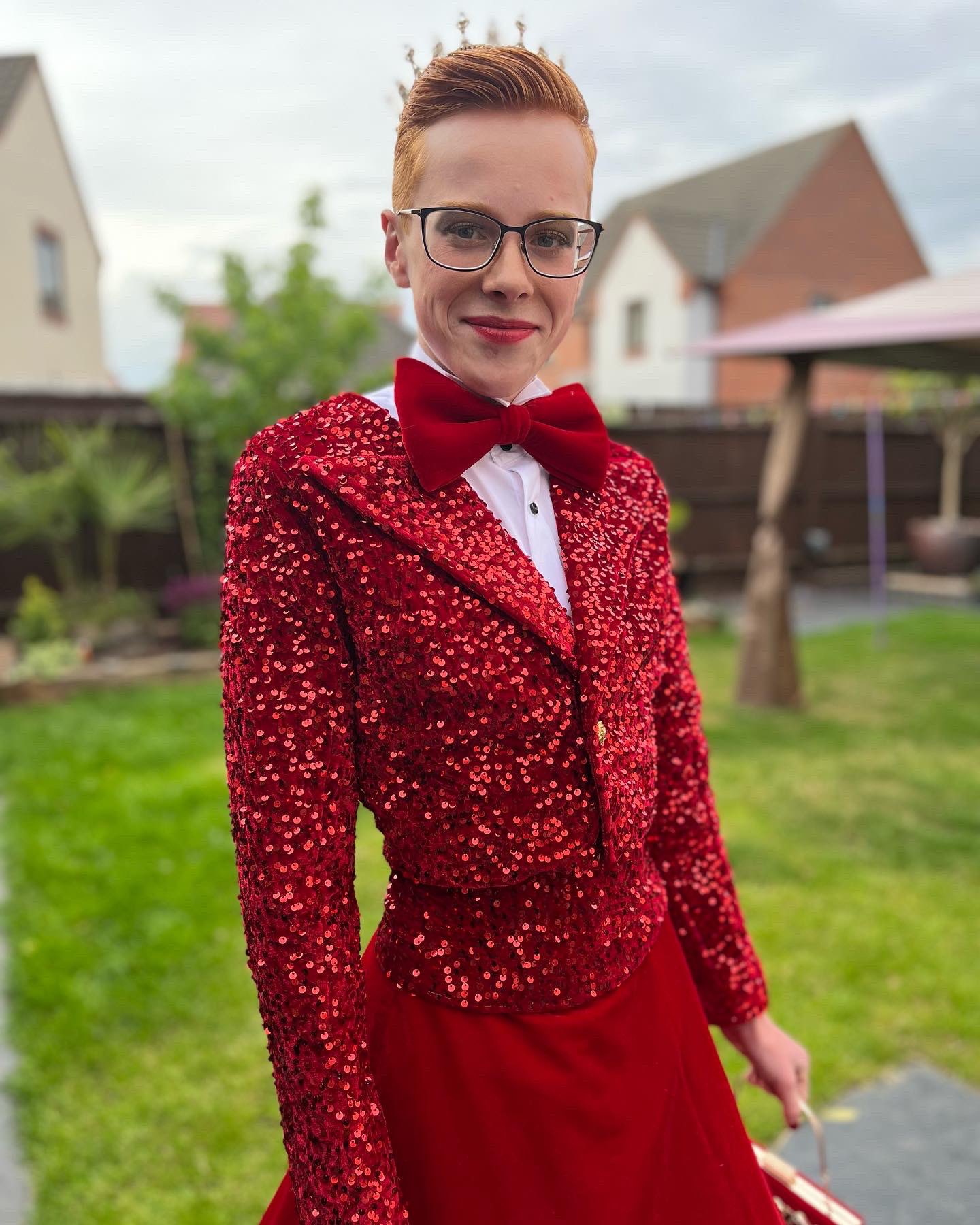 Billy Porter has helped pave the way for many LGBTQ+ teens. Porter's stylist told "Variety" that when they create looks for the celebrity, they "always look to blur the lines between masculinity and femininity." After Korben's mom tweeted and tagged celebs like Billy and Michelle Visage of "Ru Paul Drag Race", the post went viral.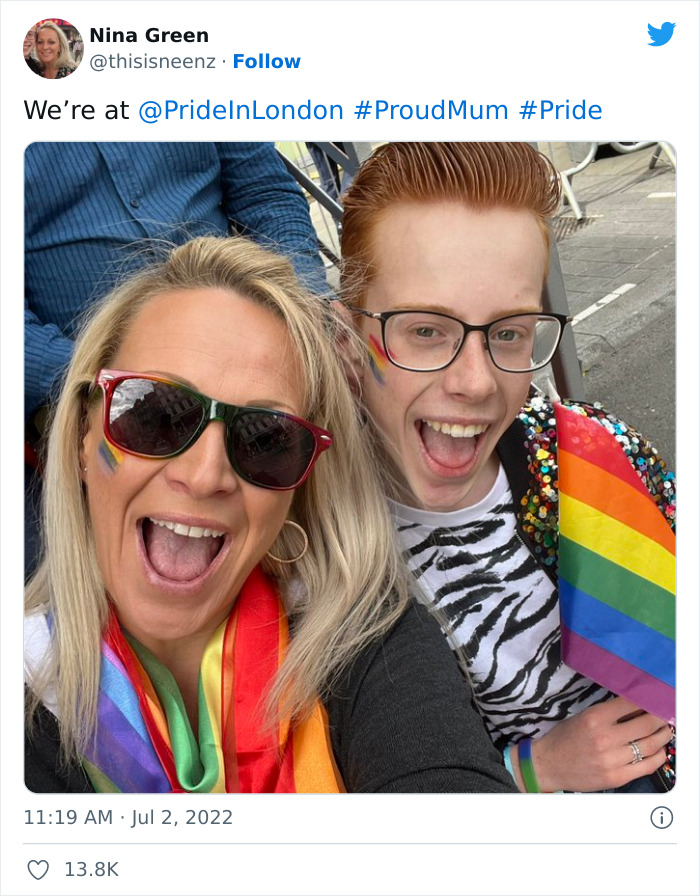 After Visage tweeted, "You are an amazing beautiful mom and your child is a STAR," Korben was starstruck. Since Korben himself performs in drag and has an alter ego known as Miss Frou Frou, this moment from a fellow drag queen clearly meant a lot. It inspired other teens to wear what they feel comfortable wearing, with all kinds of creative combinations like blazers and long tulle gowns beneath. Girls also were inspired, feeling more comfortable wearing suits, suspenders and tuxedos to their own events.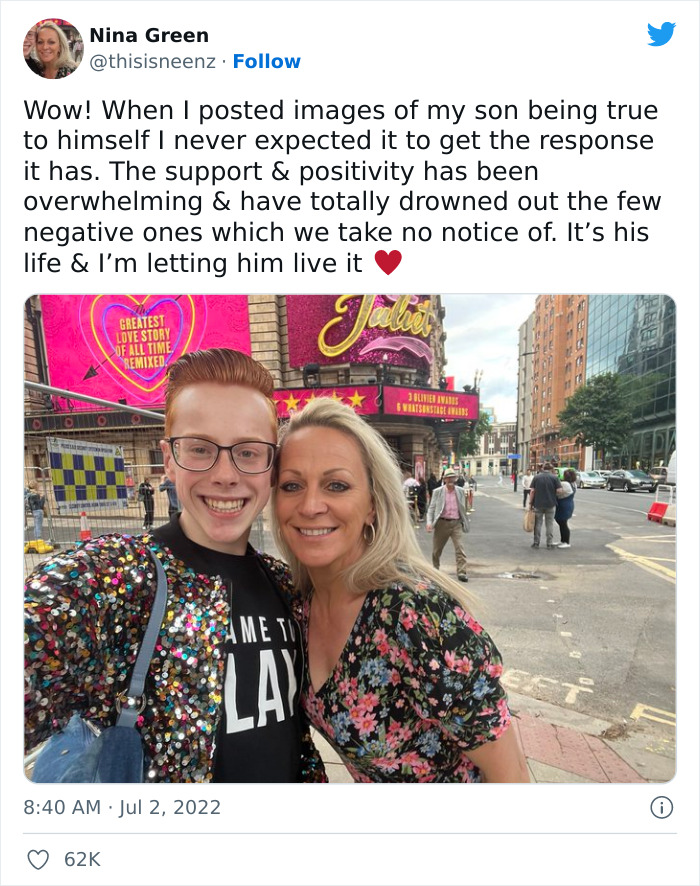 It's clear that even though this started as a tweet from a loving mom, it's grown into so much more. Nina hopes that this moment will help others be more accepting and show parents that there's more than one way to celebrate their children and how they express themselves.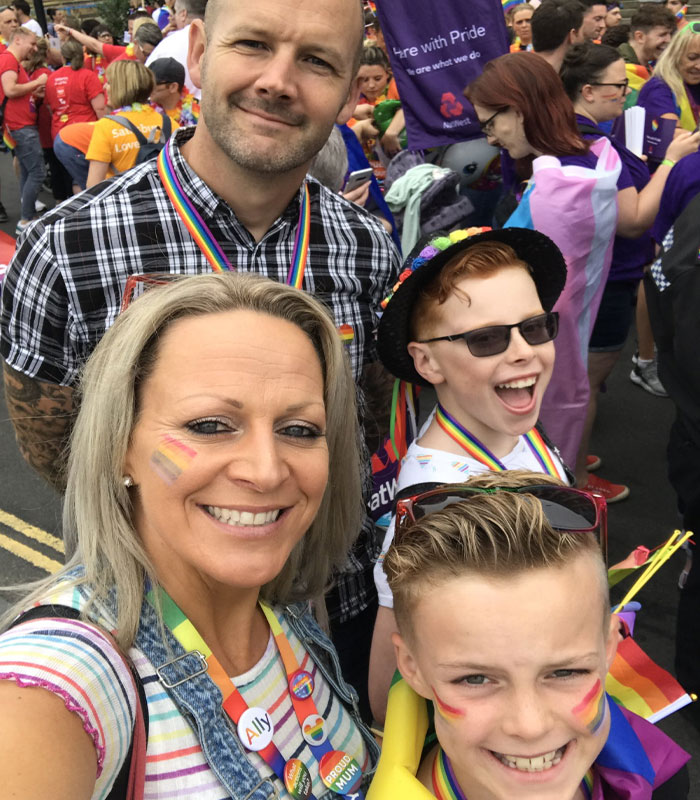 Then again, there aren't only positive moments. The bullies and haters will always come out of the woodwork, but the important part is having the confidence and support network to rise above that bad energy. Korben considers himself lucky for having a thick skin and high-self esteem and manages to laugh at the immature and ignorant people instead of giving their opinions any important. He expands, "It is a shame and my heart goes out to those people. We should be educating people to make sure they understand what they're saying and why it may not be correct."
It's no secret that fashion and personal expression go hand in hand. It always has been. What we wear is meant to showcase who we are as individuals as well as make us feel more confident in our skin. Since as humans we aren't binary, why should our clothing be? We're lucky to have teens like Korben helping people figure out their own paths, and wish him the best in his future endeavors. We also hope to see him (and more young people) getting creative in a non-gendered way and modeling more 'fits that break boundaries.