Getting married seems like it's becoming less and less important in today's society. With our ways of living together constantly evolving, the traditional "find them, keep them, never leave them" is slowly becoming a relic of the past and something that only has a symbolic meaning instead of actually meaning you'll spend your life together. Mexican couple Doña Beba and Don Pancho found a good way of circumventing that problem: they only got married after it was already very obvious that they'd actually spend their lives together.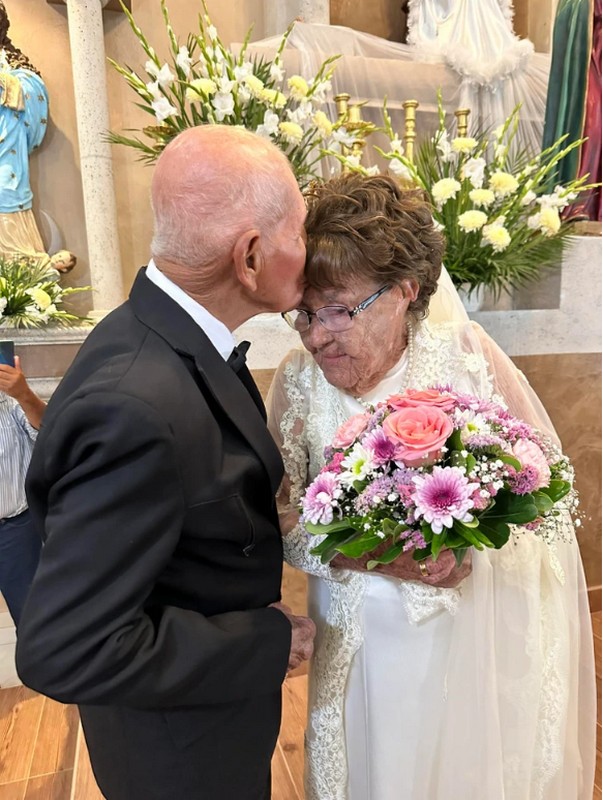 The Mexican couple is in their late eighties already (86 and 88 to be precise), meaning that despite being together for 40 years, they've also spend the bigger parts of their lives alone or with someone else. With that in mind, it's no wonder the couple was a bit more prudent to tie the knot. And while the wedding is already seen as the wedding of the century in their town of San Pedro de la Cueva, the couple itself doesn't really want the spotlight or the attention – apart from the attention they got from the hundreds of guests that were actually present on their lovely day. And look how amazing these two looked, they seem so happy they finally got married to each other!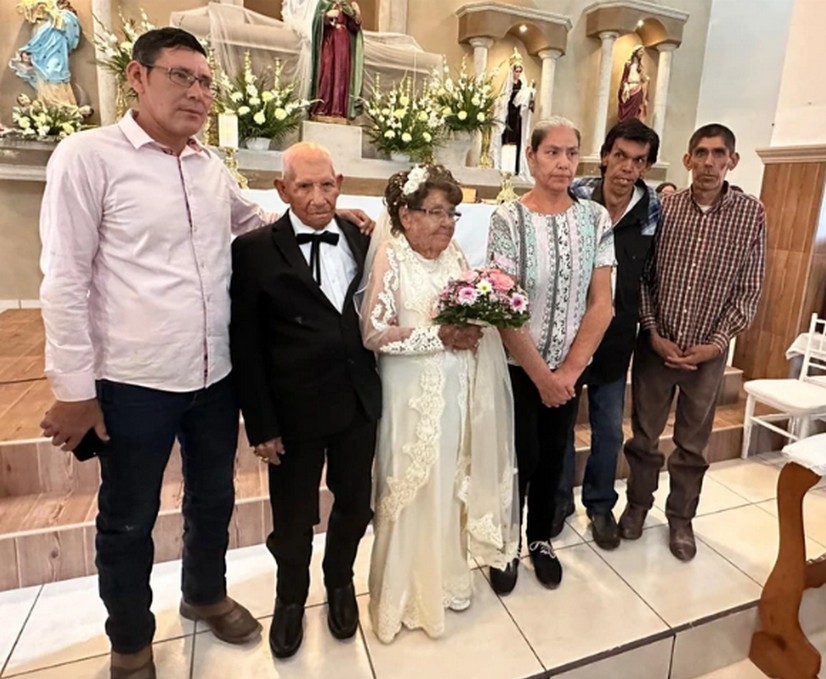 The town spared no expense turning this unusual wedding into a real celebration with even travel agencies going so far as to offer packages to get all the friends and family to the wedding. Is there a lesson we can learn from this about life and love? I'm not sure there has to be – it can just be a lovely moment between two people that create a memory for themselves and their loved ones at a time when most people would probably stop setting goals in life. So maybe that's the thing to take a way from this: it's never too late to try new things, and you're never too old to get married to someone.