If we compress the entire history of human civilization into a single day, our planet would have about five minutes left before it goes boom unless we do something about the global issues, the most jarring one being global warming.
There's still time to save our lovely Earth, but we need to act fast, and these magnificent young boys and girls are the ones to lead the charge!
1. Alexandria Villaseñor, 16, USA
Villaseñor became interested in the issue of climate change and started the "Fridays For Future" movement in New York after she nearly choked to death from California wildfires in the fall of 2018. In 2019, Alex became friends with Greta Thunberg, supported her initiatives, and joined her lawsuit against the authorities of Argentina, Brazil, Germany, Turkey, and France for violating the Paris climate agreement.
2. Lilly Platt, 14, UK-Netherlands
Lilly Platt moved from the UK to the Netherlands with her family in 2014 and has been involved with the local FFF movement since 2018. Platt also participates in these events with the full support of her mother and grandfather and with the written permission of the teachers. To show the world what their trash looks like, she started Lilly's Plastic Pickup project on Instagram.
3. Melati and Isabel Wijsen, 20 and 22, Indonesia
Back in 2013, the Vijsen sisters launched the Bye Bye Plastic Bags project to protect their home island of Bali from plastic pollution. In a few years, a small organization had evolved into a powerful youth movement, which the authorities could not ignore. As a result, thanks largely to the actions of the Vijsen sisters, since 2018, plastic bags have been officially banned in Bali, and from 2021 the ban has been valid throughout Indonesia.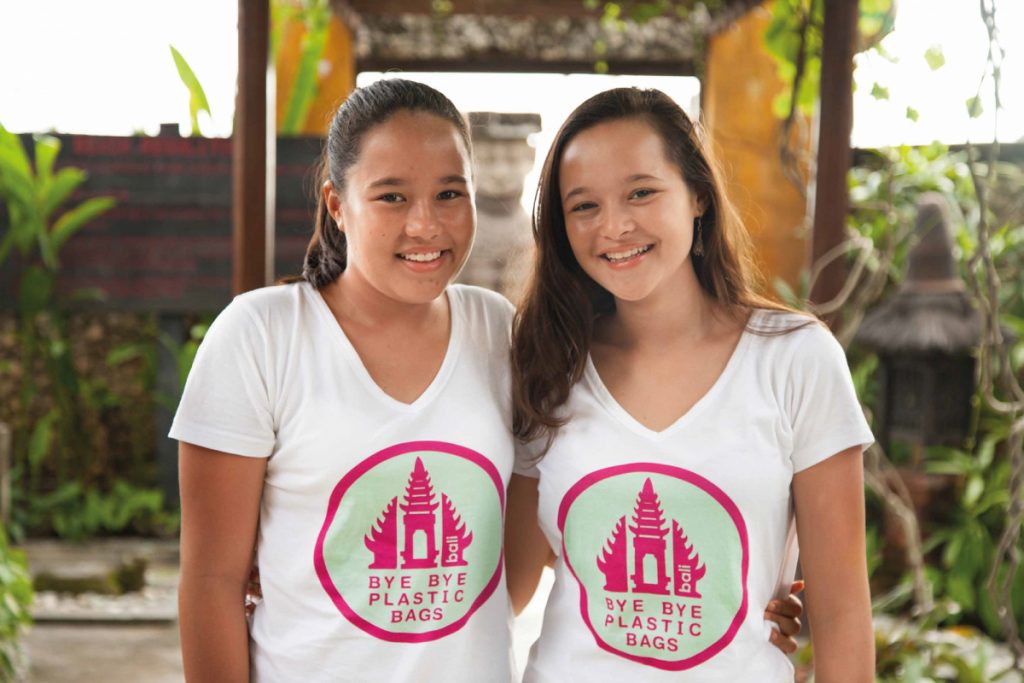 Deforestation and drought are long-standing problems in Africa. And one day, a young football player, Mutunkei, decided to fix this atrocity by applying the "theory of small deeds." For every goal scored, he plants one tree. That's it. Since January 2018, when Mutunkei started doing this, the number of trees he planted had already reached hundreds. Still, other young lads and schools followed in his footsteps, creating the "Trees 4 Goals" movement and planting over 1500 trees as of 2021.
5. Jean Hinchliffe, 16, Australia
Hinchcliffe, also known as the "Australian Greta Thunberg," is less of a speaker and more of a doer. In 2018, in the wake of the birth of the FFF movement, she helped schoolchildren from another Australian city organize a Friday strike, discovered her organizational skills, and within a few months, she was seen gathering thousands of protesters from all over the country.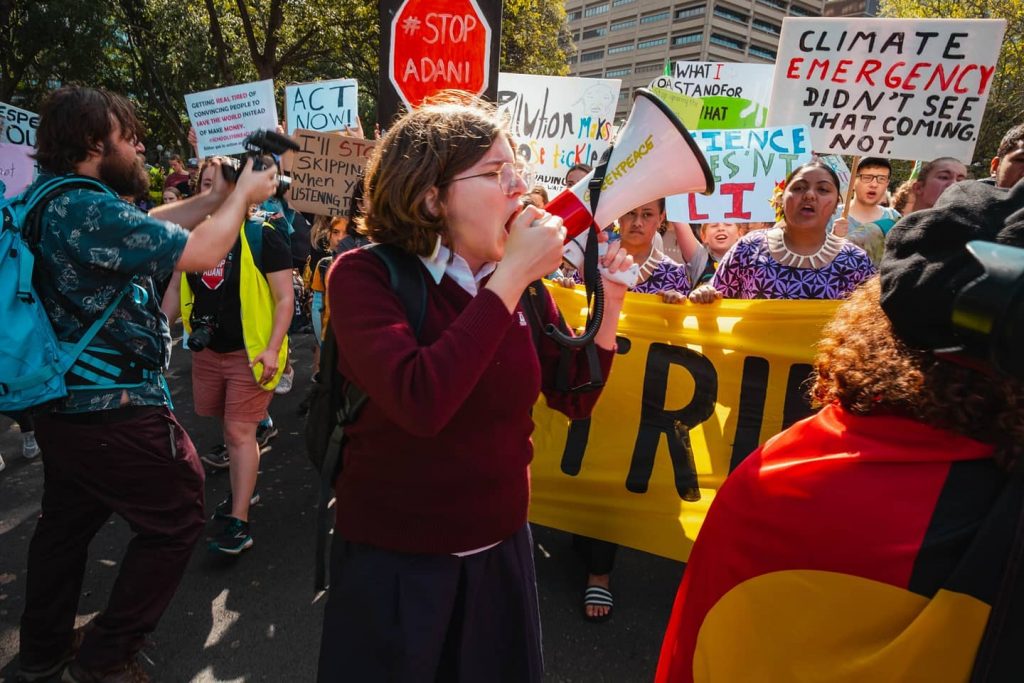 6. Samela Sateré-Mawé, 24, Brazil
Due to deforestation in Brazil, global warming has a massive effect on hundreds of indigenous and agricultural communities. To at least somehow alleviate this climate injustice, a 24-year-old biology student, Samela Sateré-Mawéa, took action and became the lead coordinator for the FFF movement in Brazil and is now doing everything possible to save the rainforest and her community.
This 22-year-old Ugandan activist has been fighting climate change since 2018 after she was with her own eyes what neglecting this global issue could lead to. And being an eco-activist in Africa is a bureaucratic hell with all the permits and "friendly" faces you see to go through just to organize a demonstration. Then, of course, there's the racism issue whenever Vanessa goes abroad. Not to mention her being a woman! It's 2022, people. Time to move away from these archaic concepts!
And, of course, we can't forget about the literal poster child of eco-activism — Greta Thunberg. Since August 2018, Thunberg has been skipping school to protest government inaction in the face of the environmental crisis. Instead of learning maths, she started protesting with a picket sign in front of the building of the Riksdag (Swedish Parliament). Subsequently, similar protests began to take place worldwide under the slogan "Fridays for future," or FFF. Over the past years, Greta has become one of the most prominent figures in the global environmental movement. In 2019, she was even nominated for the Nobel Peace Prize.
As you can see from this list, many young activists not only care about environmental problems but are also brave enough to speak loudly about them. Maybe their generation will be the one to save us from the impending doom.