Very few films had an impact on the pop culture of their era like The Fifth Element. The somewhat weird Luc Besson Sci-Fi movie pretty much gave us a view of the potential future that we hadn't seen before and haven't seen since. The movie had an all-star cast at the time and saved very little expense when it came to giving us the ultimate movie experience.
Since the movie was released back in 1997 (feeling old yet?), it might be a good time to take a look at that amazing cast and see what they're up to now.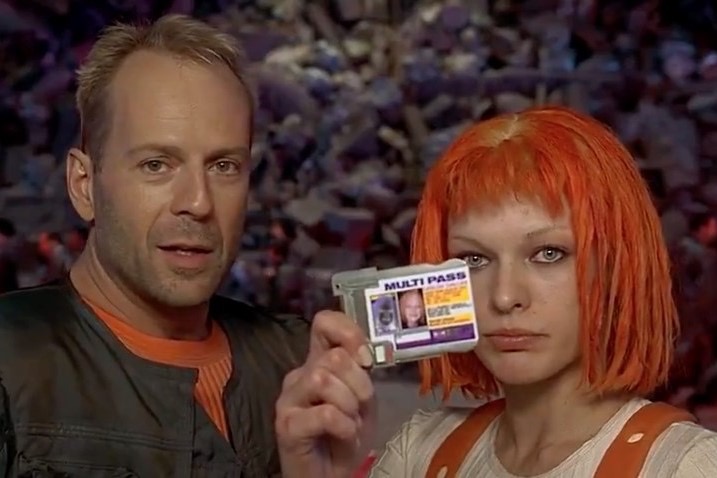 Milla Jovovich
Milla has spent the last 20 or so years becoming the ultimate female action movie star. She starred in the Resident Evil movies, that were sadly not always that great in quality, and has more recently gotten herself involved in the Monster Hunter movie. She hasn't been doing a lot since then and only has a few projects lined up, so I guess Milla is taking it more slowly.
Chris Tucker
After The Fifth Element Chris Tucker went on to star alongside Jackie Chan in the Rush Hour trilogy, but he hasn't starred in a lot of big projects apart form that. There's a fourth Rush Hour movie upcoming, so that might be another chance to see Chris Tucker do what he does best.
Bruce Willis
Bruce Willis didn't need the role of Korben Dallas to add to his amazing fame and to be honest I doubt it's not even one of the most impressive things on his resume at this point. As we all know, Bruce Willis is suffering from aphasia and has decided to become the first actor to sell his likeness to AI companies, allowing for deepfakes of the actor to be used in pretty much everything. That's the kind of science fiction even Korben Dallas wasn't prepared for!
Gary Oldman
His role as Zorg was probably one of the weirder things in Gary Oldman's amazing career. Recently he's obviously mostly known as Jim Gordon from the Nolan Batman movies. While he's still very much active in Hollywood, he does seem to pick his projects very carefully in recent years. Apart from the Oppenheimer movie that's coming up, Gary isn't really doing anything in the recent future.
Ian Holm
While Ian Holm sadly passed away in 2020, he'll always be known as Bilbo Baggins. Despite having a very impressive body of work, I think nothing can really compare to being able to say that you were in the Peter Jackson Lord of the Rings and The Hobbit movies. Considering what his usual work looks like, it's kind of crazy that Luc Besson convinced him to play a part in a somewhat silly sci-fi movie.