If you are a big Marvel fan, then 2023 is going to be a great year for you. Marvel is set to release several films this year, with new films and sequels to franchises like Spider-Man. Hollywood has seen the onset of many superhero movies in the last few years. This has only skyrocketed with the inception of the Marvel Cinematic Universe. There are several different franchises that have cropped up as a result, including Spider-Man and X-Men. Disney made a deal with 20th Century, which also brought on the X-Men and Fantastic Four came back to Marvel Studios. So MCU will kick off Phase 5 this year with three new movies, as well as other films to be released. This means that these major franchises will give fans the next chance to see new developments in their favorite characters. Check out all the Marvel movies that will be released in 2023.
Ant Man and the Wasp: Quantumania — February 17
One of the next movies to be released under Marvel is under the Ant Man franchise. On February 17, 2023, Marvel will release Ant Man and the Wasp: Quantumania. This comes after fans have had to patiently wait four years since the last Ant Man film was released. Paul Rudd will play the lead role once again as Scott Lang, aka Ant Man. Other cast members of Ant Man 3 will consist of Evangeline LIlly as Hope van Dyne or Wasp, Michelle Pfieffer as Janet van Dyne, and Michael Douglas as Hank Pym. Kathryn Newton will also play Cassie Lang and Jonathan Majors will play Kang the Conqueror.
Guardians of the Galaxy Vol. 3 — May 5
The Guardians of the Galaxy will return for another adventure with the release of Guardians of the Galaxy Vol. 3 on May 5, 2023. This new film will again be directed and was written by Jame Gunn, and comes six years after the last solo film in the team's lineup. The main characters will bring back some fan favorites, including Chris Pratt, Zoe Saldana, Dave Bautista, Bradley Cooper, Vin Diesel, Karen Gillan, and Pom Klementieff. The sequel will also feature some new additions to the MCU, including High Evolutionary played by Chukwudi Iwunji and Adam Warlock played by Will Poulter. Sadly, this will be the last film in the Guardians of the Galaxy series.
Spider Man: Across the Spider-Verse — June 2
The next film to be released in the Spider Man franchise will be an animated sequel called Spider Man: Across the Spider Verse. This film is set to be released June 2, 2023, and will be directed by Joaquim Dos Santos, Kemp Powers and Justin Thompson, with the script written by Chris Miller, Phil Lord and Dave Callahan. Shameik Moore will return as MIles Morales, as well as Hailee Steinfeld as Spider Gwen and Jake Johnson leading as Peter Parker.
The Marvels — July 28
Marvel superhero favorite Carol Danvers will return to the screen again, and with much anticipation. The Marvels will be released on July 28, 2023, four years after Brie Larson first starred in Captain Marvel. This sequel is written by Megan McDonnell of WandaVision, and will be directed by Nia DaCosta of Candyman. Returning for this sequel as Larson's sidekick female superheroes are Teyonah Parris as Monica Rambeau and Iman Vellani as Kamala Khan.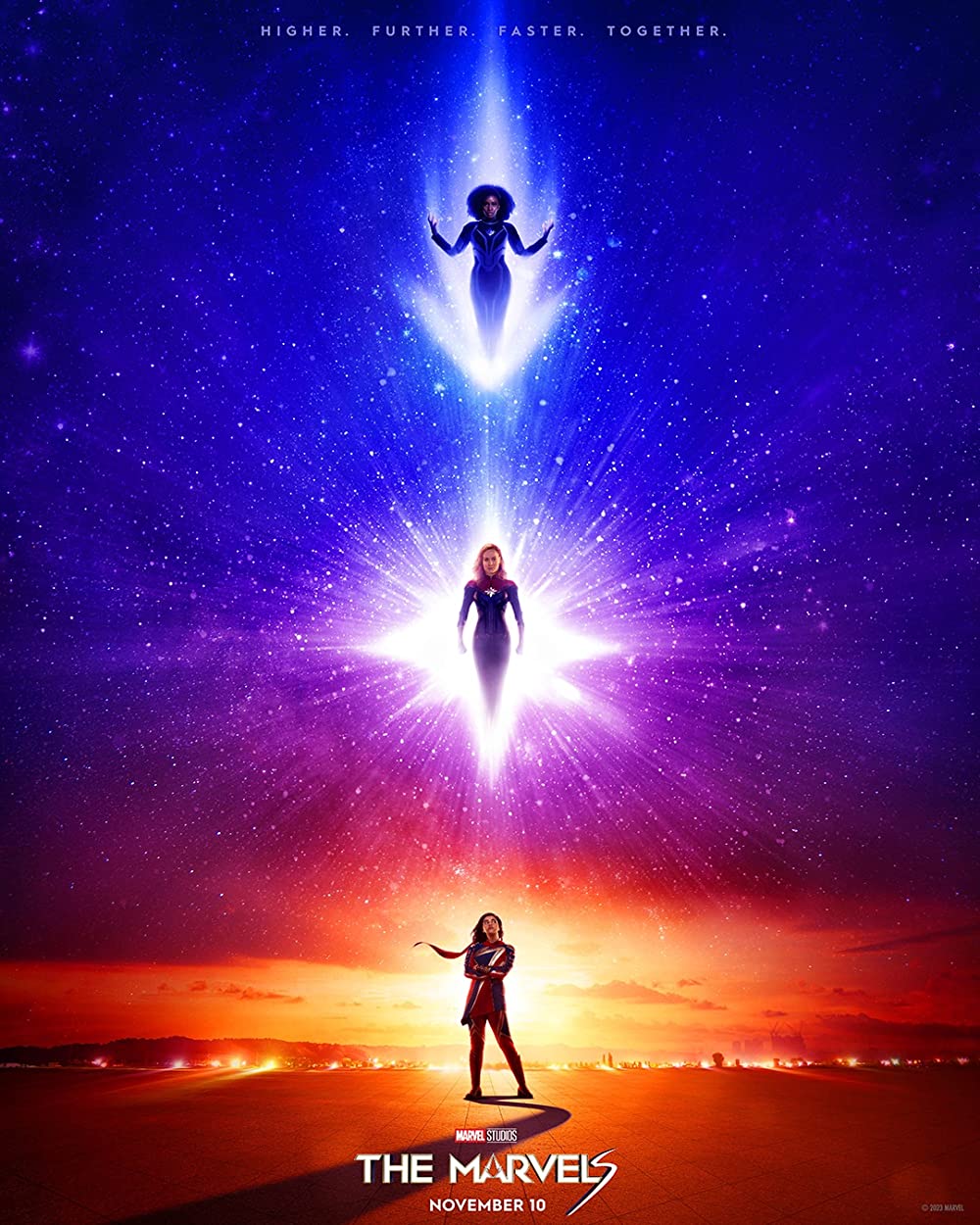 Kraven the Hunter — October 6
The last Marvel movie to be released in 2023 comes from Sony and will be released on October 6. Kraven is the third villain from the Spider Man franchise to get their own movie. Aaron Taylor Johnson will star as hunter Sergi Kravinoff, and will also include Russell Crowe as Kraven's father. Also starring in this film are Fred Hechinger, Ariana DeBose, Christopher Abbott.