Welcome to the weird side of cinema where the beloved cartoon characters suddenly appear in the physical world alongside real actors. Usually, this combo is used in kids' movies, but there are some exceptions.
Here are the eight best movies combining live-action and animation.
1. Who Framed Roger Rabbit (1988)
Contrary to popular belief, Roger Rabbit was not the first film to combine animation with live actors, but it was certainly the most important in terms of technology and production. Visual effects specialists had to figure out how to place the drawn characters in a 3D space and make them look like part of the environment. After all, in 1988, when CGI was just a dream, "Roger Rabbit" was a real technological breakthrough that looks impressive to this day.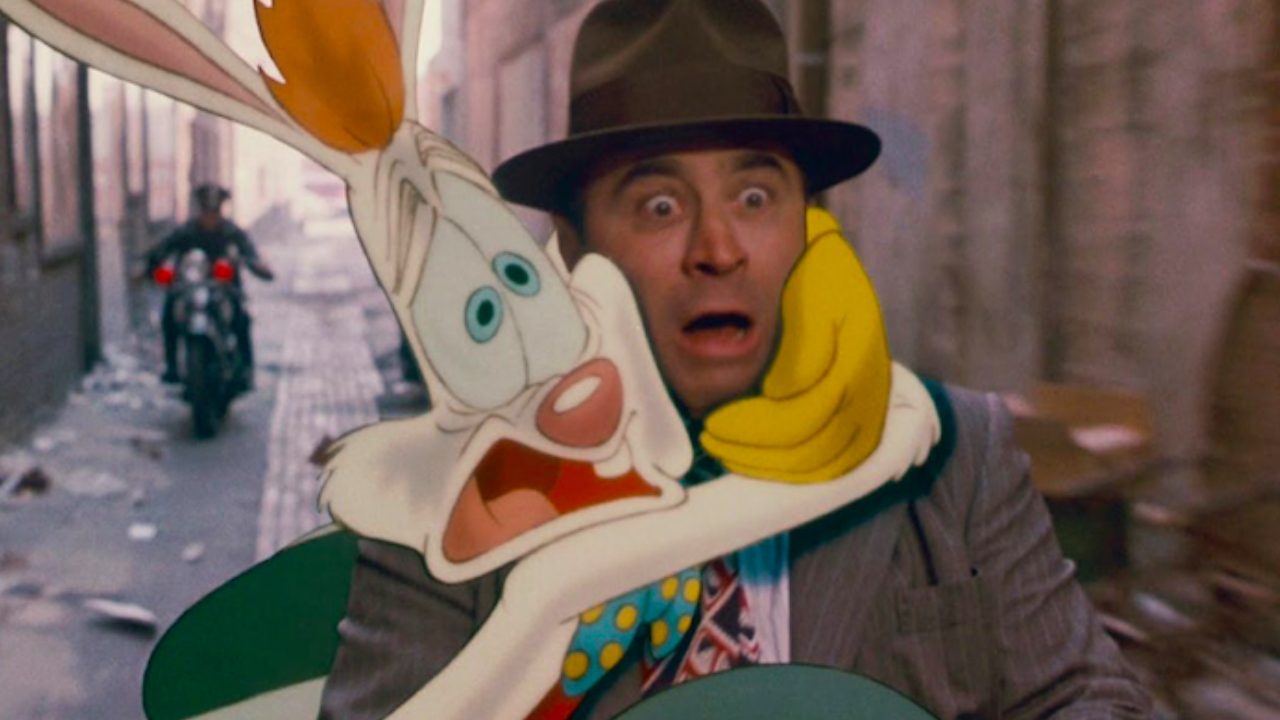 2. Alice (1988)
Czech master animator Jan Švankmajer has been experimenting with visual and narrative forms in cinema his whole life. In "Alice," Švankmajer combines puppet animation with real footage, thus subtly capturing the wonders of Lewis Carroll's world. After 30-something years, it still has that old-timey charm to it.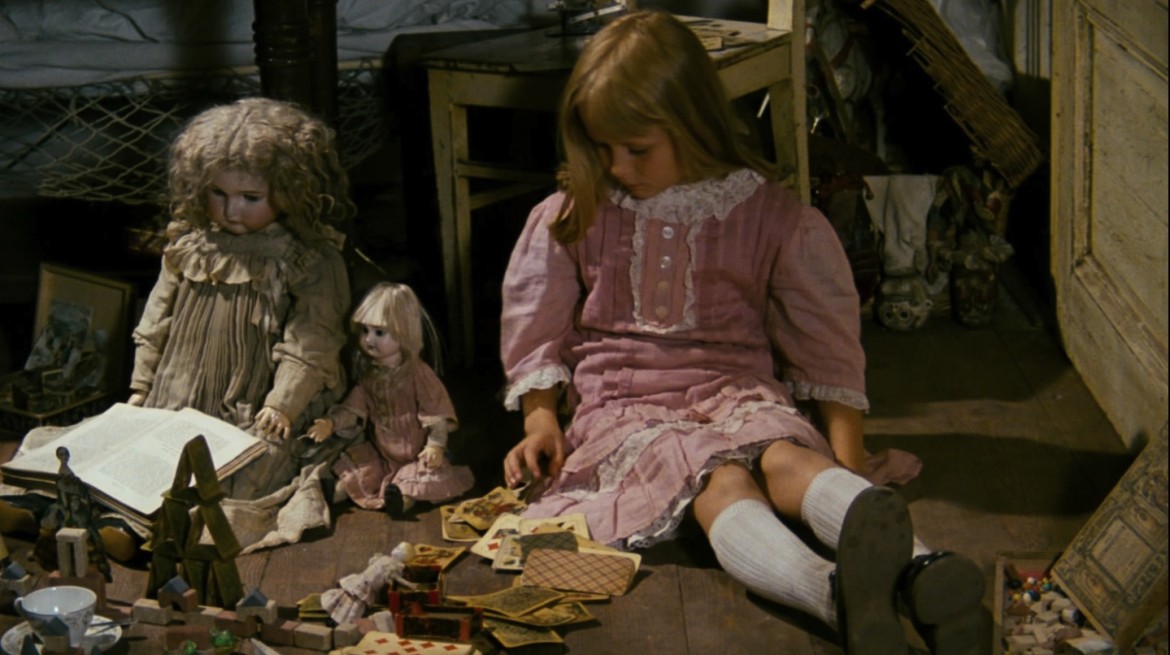 3. Space Jam (1996)
After Roger Rabbit, many directors tried to replicate the success of Robert Zemeckis's film, and Warner Bros. made Space Jam. It's an absolutely wacky movie about cartoony characters from Looney Toons teaming up with Michael Jordan to defeat evil aliens who have sucked the talents out of NBA all-stars. It may not be the best Warner Bros. movie ever made, but it instantly became a hit among kids. We loved it growing up and laughed at the absurdity of toonifying real people, so that's a win in my book.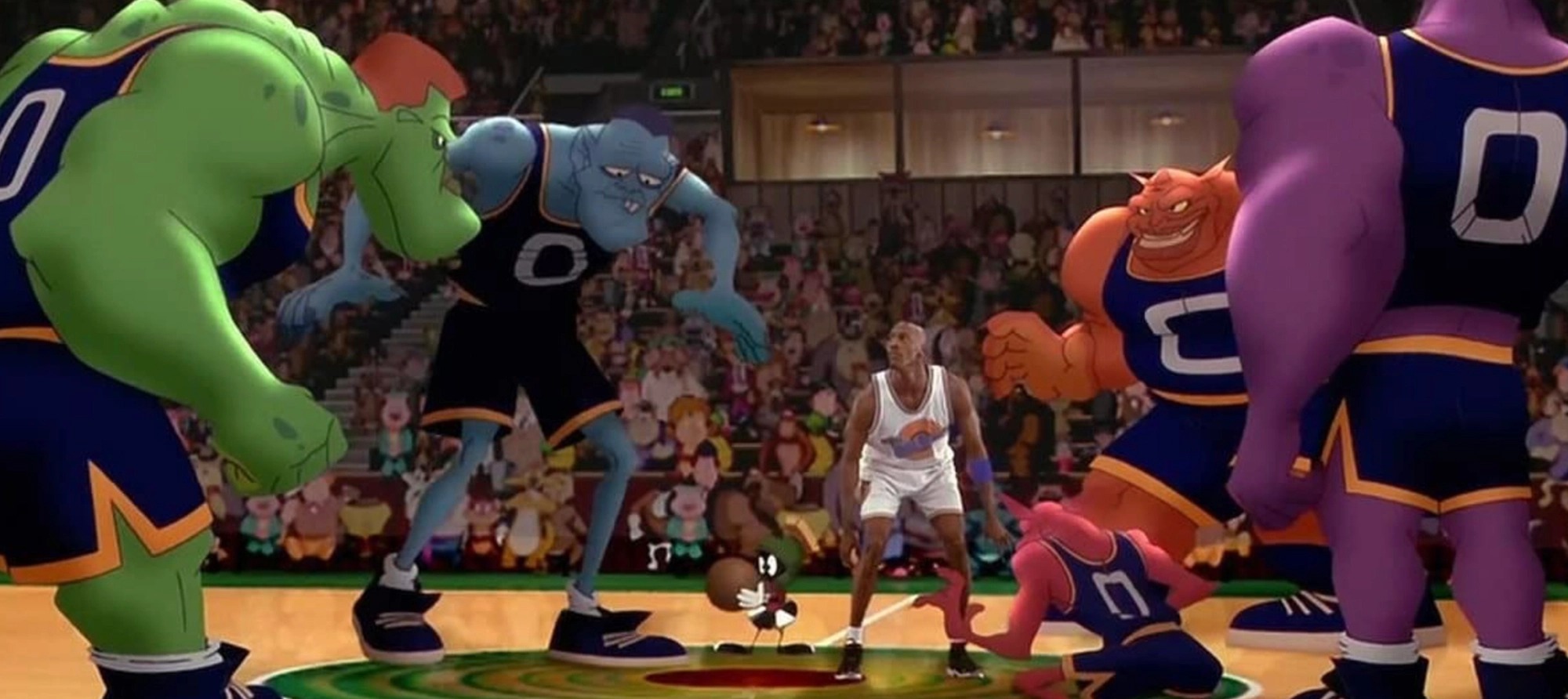 4. Pete's Dragon (1977)
Another forgotten classic that, for some reason, was remade with modern CGI technology, Pete's Dragon is one of the earliest examples of movies that combined drawn animation and live-action. Technically speaking, Disney's Songs of the South was the very first one, but we don't talk about that movie here. By today's standards, Pete's Dragon looks quite dated, but for its time, it was very impressive, as it forced an animated character to interact with a real actor.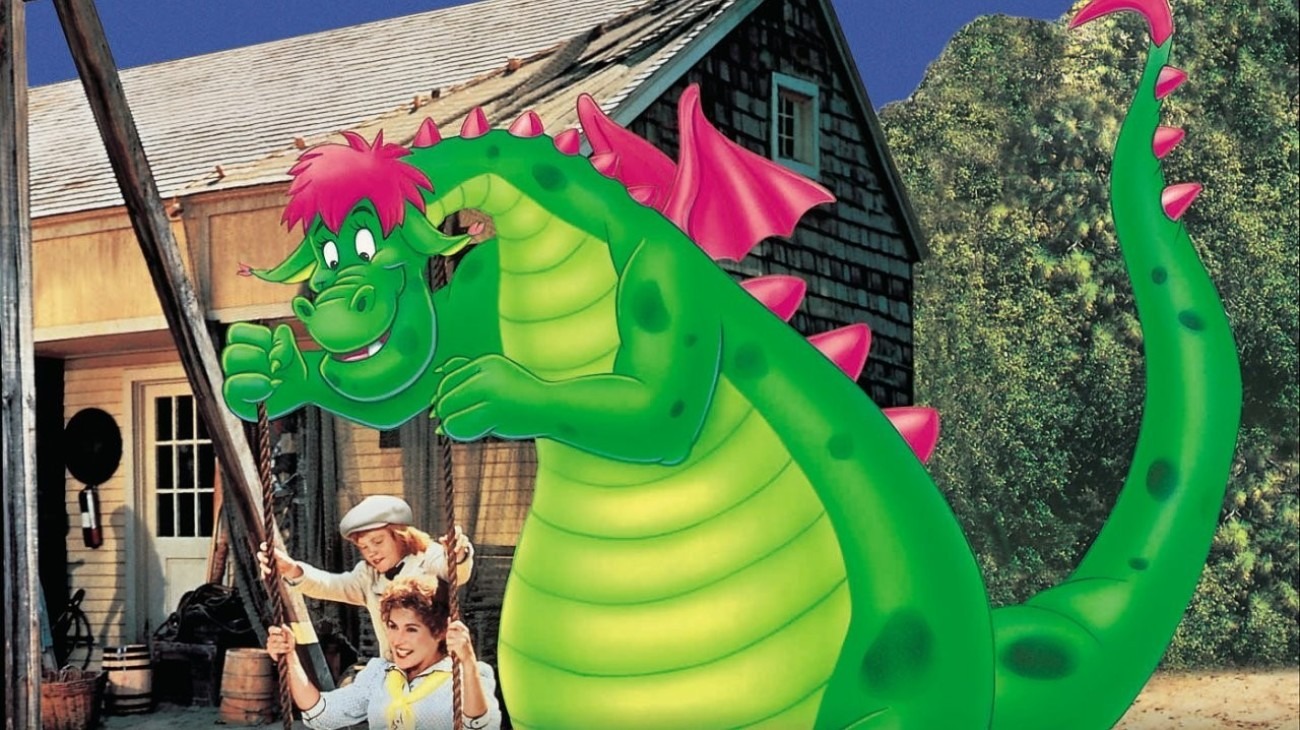 5. Tom and Jerry (2021)
Here's yet another reincarnation of the favorite cartoon characters in a kid-friendly Hollywood comedy. According to the plot, a young girl, Kayla, managed to get a job as a manager at a fashionable hotel that will hold a huge event, but there's one itty-bitty problem — Jerry doesn't want to move out. To get rid of the rodent, the girl hires an experienced mouse hunter, a cat named Tom. What a twist!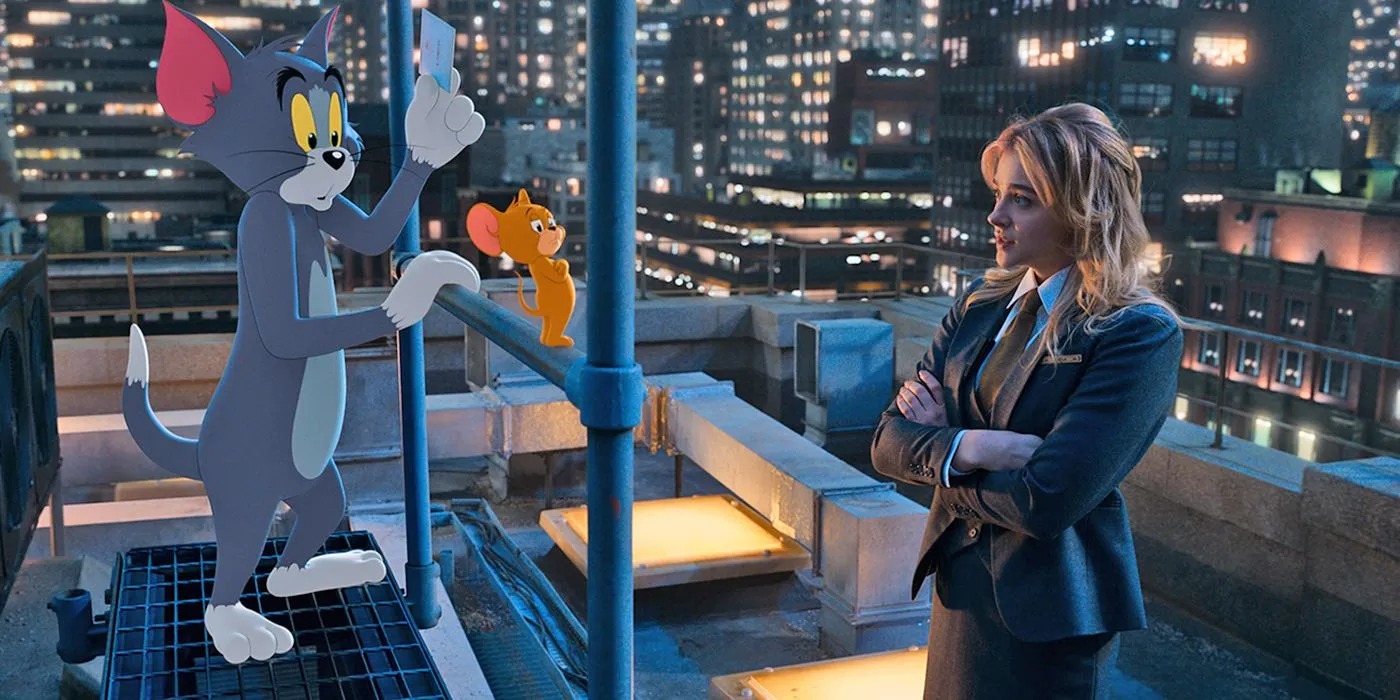 6. Chip 'n Dale: Rescue Rangers (2022)
Since everything in this life comes to an end sooner or later, the legendary chipmunks, Chip and Dale, have changed a lot in the last thirty years, even though they're cartoons. Fortunately, in the glorious City of Angels, drawn characters have the same rights as fleshed-out people, so you'll see a lot of cameos from the entire history of animation if you look close enough. Either way, Monterey Jack gets into some serious cheese-related trouble and asks Chip and Dale for help. Now the desperate chipmunks must go back to their roots, gather the former team, and rush to the rescue again, just like the good-old-days.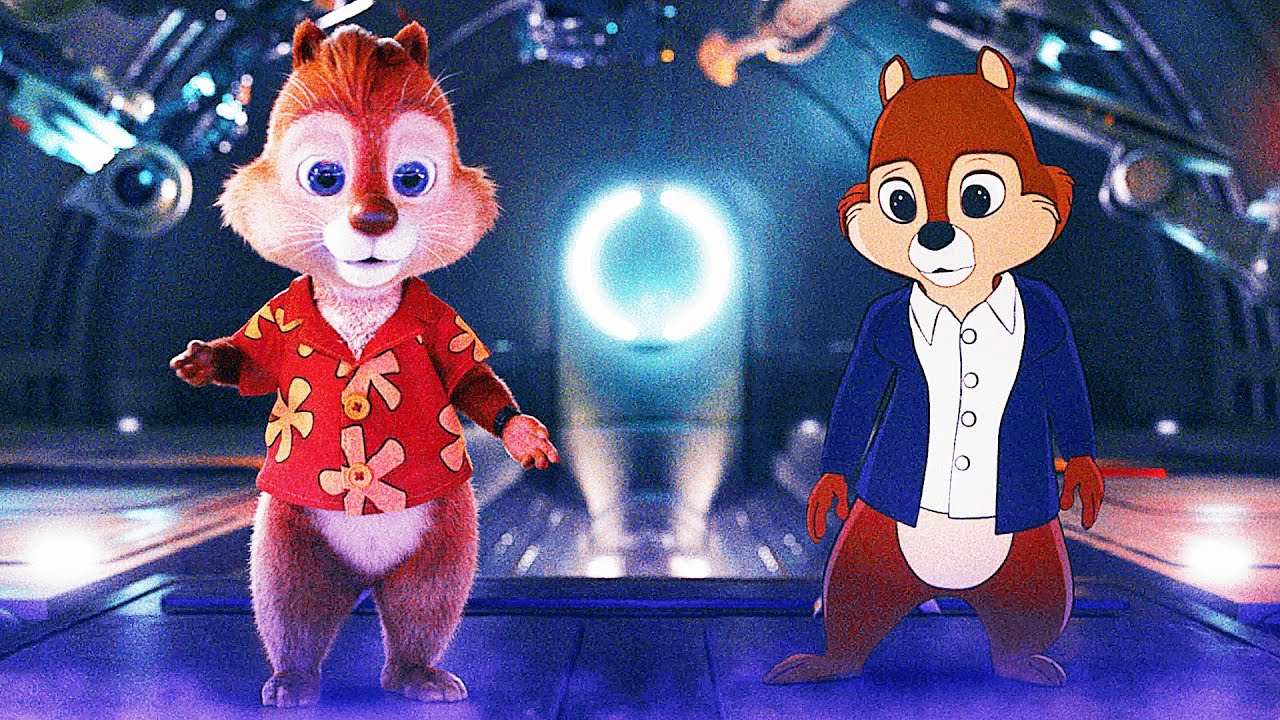 7. Looney Tunes Back in Action (2003)
Bugs Bunny and Daffy Duck are loved by children and adults of at least three generations, as you can tell from the success of Space Jam. This time, they're venturing into the real world to find a very important person and a gem that went missing under strange circumstances. With this adventure set in Las Vegas, you can only imagine all the shenanigans the Looney Toons will be up to!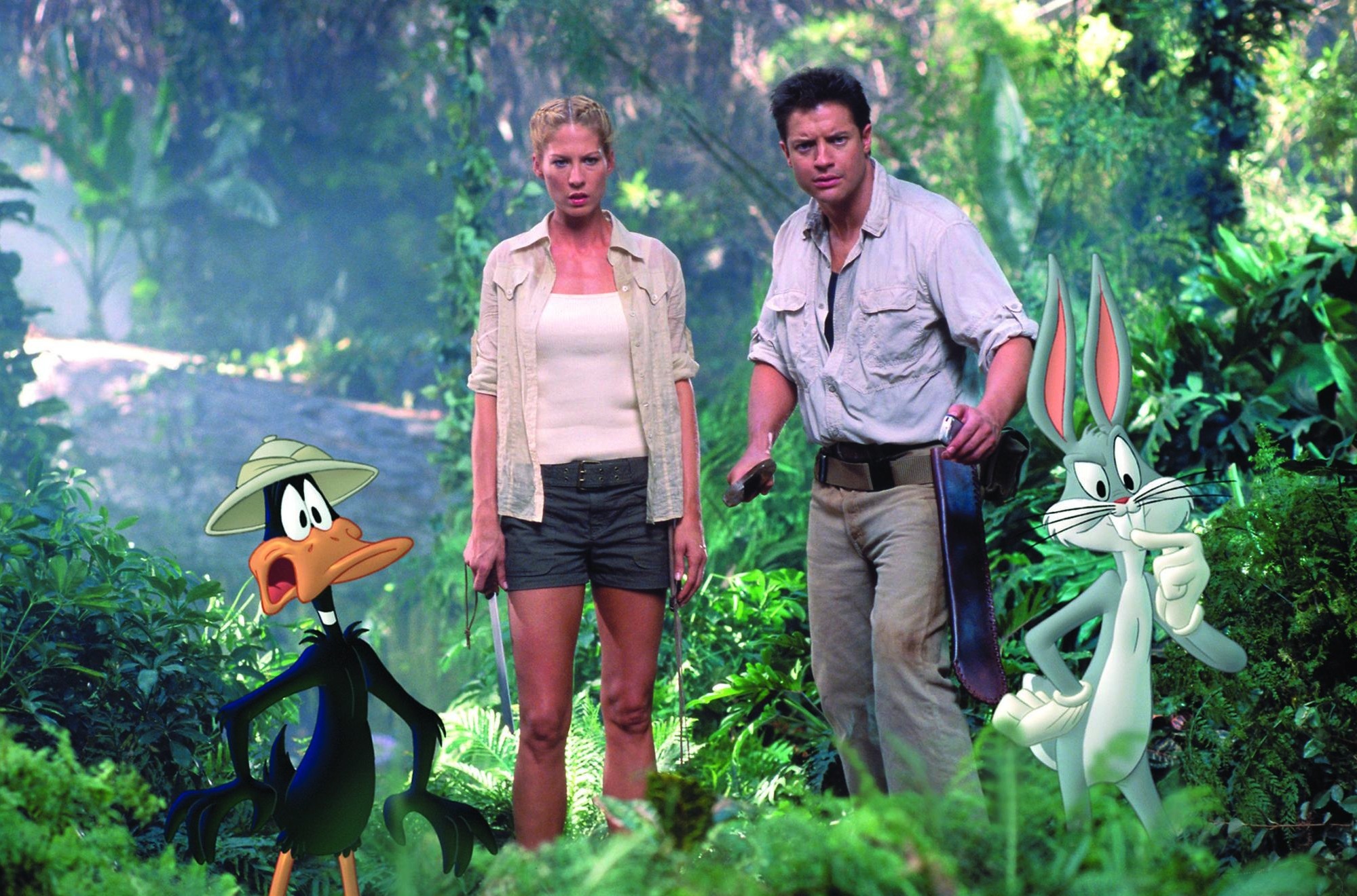 8. Son of Zorn (2016)
Technically this is a TV show, but the theme is the same: cartoon characters interacting with real actors. Only this project is not really for kids. The jokes in Son of Zorn are either hilarious or pretty dumb, depending on your sense of humor, but the quality of the animation is insane. It's a mix of fantasy and office drama, where the main character, Zorn the barbarian, decides to leave the monster-ridden realm and move to the suburbs to be closer to his son. Give it a try.