Any story that is worth telling is worth telling a million times. That seems to be Hollywood's philosophy anyway. Which explains why the same movies keep getting made over and over again. Of course, this doesn't mean that all versions are created equal. One version might have higher production value than others. Or an actress might be better suited for the role of a particular character versus another actress. We searched for a trio of movies in which different actresses played the same character and settled on the following six.
Marie Antoinette
Michèle Morgan — Marie Antoinette Queen of France (1956)
Morgan is regarded as one of the greatest French actresses of the 20th century, with her career spanning from 1935 to 1999. She received several honors for her lifetime achievements, including a star on the Hollywood Walk of Fame. Her portrayal of Marie Antoinette was critically acclaimed, and the film was nominated for the Golden Palm at the 1956 Cannes Film Festival. 
Kirsten Dunst — Marie Antoinette (2006)
Directed by Sofia Coppola, the 2006 film would go on to win the Academy Award for Best Costume Design. However, reviews were somewhat mixed. One critic likened the movie to a pop music video with Dunst acting like a ditzy teenager who wanted to be popular. The use of a modern soundtrack and playing loose with the historical facts also turned critics off, although others viewed it as intentional satire. 
Diane Kruger — Farewell, My Queen (2012)
This 2012 version of the Marie Antoinette story is told from the perspective of Sidonie Laborde, a young servant of the queen. Thus, unlike the other two movies, the story doesn't center around Diane Kruger's Marie Antoinette. The movie received positive reviews, with one describing it as "tense" and "absorbing." 
<span id="addhere"></span> 
Belle 
 Josette Day — Beauty and the Beast (1946)
Recognized as a classic of French cinema, the music and visual effects were ahead of its time. Empire magazine ranks it 26 on the list of 100 Best Films of World Cinema. The only real knock, according to some critics, is that it was about 30 minutes too long. 
Léa Seydoux — Beauty and the Beast (2014)
This version of the traditional French fairytale was a mixed bag. On one hand, it did receive a handful of European film award nominations and was a box office success. On the other hand, while some critics felt it was ambitious, others stated it was boring. 
Emma Watson — Beauty and the Beast (2017)
Of the three, the 2017 version was regarded as the best. It received two British Academy Award nominations along with a pair of Oscar nominations for Best Production Design and Best Costume Design. Watson's performance was widely praised, and the movie is currently the 10th-highest-grossing of all time. 
Alice
Kate Beckinsale — Alice Through the Looking Glass (1998)
Alice in Wonderland is a pretty trippy novel, and the subsequent movie adaptations have often contained terrifying scenes. But this version is entirely kid-friendly, with Beckinsale projecting fun and cheer while out on an unexpected adventure. 
Mia Wasikowska — Alice Through the Looking Glass (2010)
Given all the hype and intriguing publicity photos of Johnny Depp's Mad Hatter, this Tim Burton-directed rendition seemed to have promise. But, boy, was it one of the dumbest movies of 2010. Neither the fact that the plot was reimagined (rather than rehashing the same tired story) nor the colorful special effects were able to change that. 
Keira Chansa — Come Away (2020)
The British-born Keira Chansa is a lovely young actress, and the movie has high production value, but the plot is an incoherent mishmash. It incorporated elements of Alice in Wonderland along with Peter Pan, but ultimately never goes anywhere. 
Morticia Addams
Carolyn Jones — The Addams Family (TV series 1964–1966)
Portraying Morticia was a boost for Jones' career, earning her a Golden Globe nomination and solidifying her as a comedic actor. She would go on to play villains in the Batman TV series as well as the 1970s Wonder Woman. 
Anjelica Huston — The Addams Family (1991)
Huston happened to be a big fan of Morticia, and was therefore honored to have played her. She stated that elements of her performance were based on her friend Jerry Hall as a way to project some warmth into the character. For her efforts, Huston was nominated for a Golden Globe Award for Best Actress – Motion Picture Musical or Comedy.
Ellie Harvie — The New Addams Family (TV series 1998–1999)
Although the reboot of the sitcom was a complete bomb (it was cancelled after one season) Harvie did receive a Canadian Comedy Awards nomination for best actress in a TV series. 
Catherine Earnshaw
Juliette Binoche — Emily Brontë's Wuthering Heights (1992)
Critics were brutal with this one, calling it "depressing", "exhaustively revolting" and even "something that never should have been made." Binoche's performance is described as "wobbly." Ouch.
Charlotte Riley — Wuthering Heights (TV series 2009)
Reviews were mixed with the two-part, 90-minute UK series. But to its credit, as one critic stated, adapting it as a TV series was more appropriate than making it into a movie since the novel contains way too many characters for a standard film.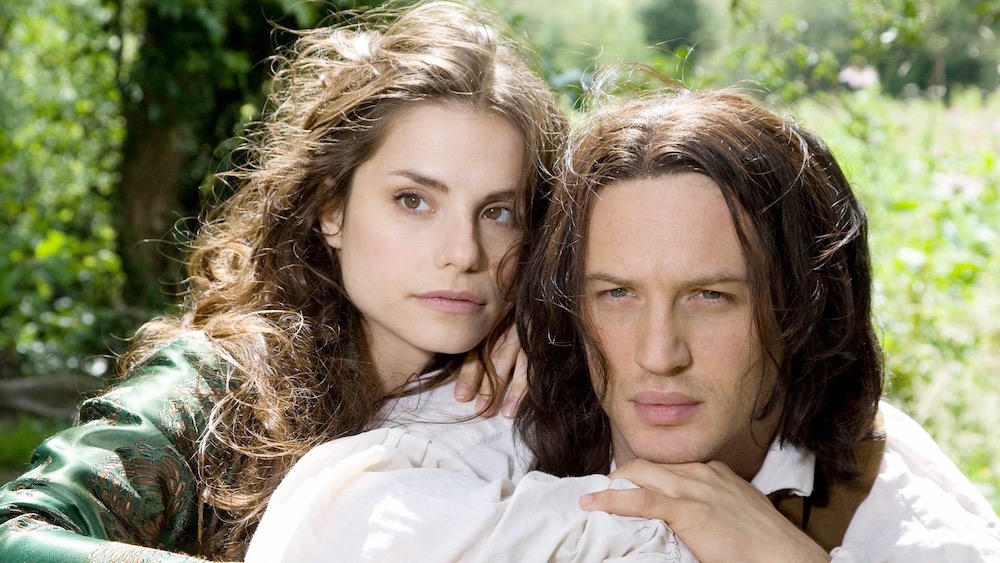 Kaya Scodelario — Wuthering Heights (2011)
This movie adaptation was critically acclaimed, with Andrew O'Hehir of Salon.com placing it #1 on his list of the top 10 movies of 2012. It won several awards, including best cinematography at the Venice Film Festival. 
Marilyn Monroe
Sophie Monk — The Mystery of Natalie Wood (2004)
This movie is a biopic about Natalie Wood, with Monk playing a bit role as Marilyn Monroe. She wasn't in the movie for more than a few minutes.
Michelle Williams — My Week with Marilyn (2011)
The film takes place during a week of shooting on the set of The Prince and the Showgirl, a 1957 Monroe vehicle. Williams did a good enough job to be nominated for a Golden Globe and Oscar for her performance. 
Ana de Armas — Blonde (2021)
This Netflix original movie hasn't been released yet, but given that de Armas was nominated for the Golden Globe Award for Best Actress in a Comedy or Musical for 2019's Knives Out, it's safe to say she's a good actress.