Kissing is one of the best joys in life and if you thought it's a talent that one is just born with —you're wrong. Sure, some people might have better instincts when it comes to making out, but if you're not one of those — don't despair. There's hope for you because becoming a great kisser is all about practice. Practice, as you know, makes perfect, and in the case of kissing, practice is fun. So let's talk about what makes a great kisser and how can one improve their skills and become a better kisser.
1. Fresh Breath
This is the most basic thing that matters the most. You've got to have a fresh breath. So you know, that means, no onions or garlic on the day you plan to make out with someone. It's also best not to eat anything spicy or particularly pungent. Smoking can also be a huge turnoff and ruin the whole kiss. Think about it, no one wants to kiss an ashtray, right? So brush your teeth, floss, use mouthwash, make sure to have mints or gum (you can go for a fruity one for a nice surprise) on you just in case.
2. Soft Lips
Kissing is mostly about lips, so you gotta keep them soft. That means moisturizing them, exfoliating them, making sure they're not chapped. Lipgloss and lipstick actually aren't a great choice when it comes to kissing, because that just creates a mess. A flavored lipstick or chapstick can be cool if you're into it, otherwise, keep it natural.
3. Don't Be Sloppy
Another important thing to keep in mind when kissing is saliva. You don't want to drown the other person in your saliva, that would be disgusting. In fact, it's best to keep your saliva to a minimum. If you're the kind of person who salivates a lot, take breaks between kisses, so that you get a chance to control all that saliva.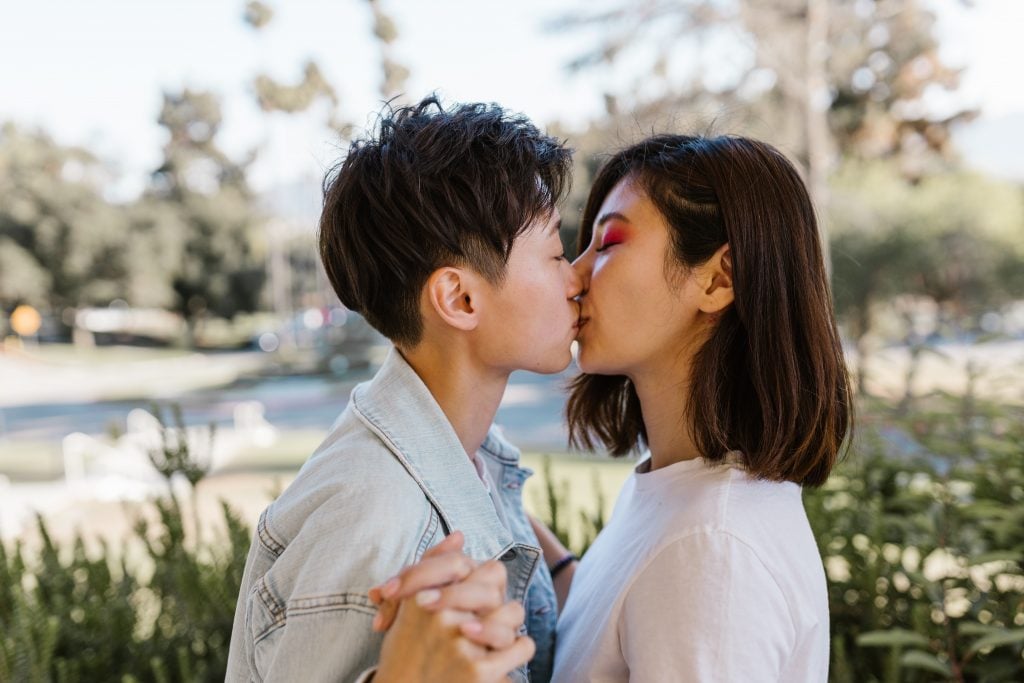 4. Don't Go Heavy On The Tongue
While some people enjoy a lot of tongue when it comes to kissing, in general, it's best to keep it to a minimum at first. Feel it out, see what your partner likes and dislikes, pay attention to what they're doing and try mimicking that and showing them what you like. After all, kissing is a two-way street. It's all about give-and-take.
5. Learn About Erogenous Zones
Kissing doesn't have to be just about your lips and tongue, you can also incorporate cheeks, earlobes, neck, collarbone. Kissing those areas can feel incredible and can definitely take the makeout session to a whole new level. Just touching various erogenous zones with your hands while you kiss can be great. So definitely learn about it.
6. Playful Bites And Nips
While some people are all about soft touches, others prefer a bit of rough and tumble. We're not saying you should just straight up bite people, but some do enjoy a few playful bites here and there.
7. Communication Is Key
Kissing is meant to be enjoyable, and the best way to ensure that you're good at kissing is to pay attention to your partner. Read their body language, are they enjoying themselves or just enduring it? You can always ask them what they like or even better, ask them to show you what they like.
8. Be Passionate
There is nothing better than a passionate kisser, someone who really stays in the moment, focuses on how they feel, and tries to pour their feelings and emotions into the kiss. Use your whole body, hug the person you're kissing, let your hands wander, caress them, press into them. It's the hottest thing ever.