Christmas is all about tradition. Gingerbread houses, eggnog, carols, fairy lights, and of course a Christmas tree, all of it is a beloved holiday tradition that we love and cherish. However, every year there are people who are trying to break from the tradition a little bit and show off their creative side. To do so, they come up with the craziest and wildest ideas to decorate their Christmas trees. Believe it or not, but the Christmas trees you are about to see are not even actual trees, they look more like an installation.
This someone is going to have a very Lovecraft Christmas. And I have to admit that putting Cthulhu toy on top of the tree was a rad idea indeed.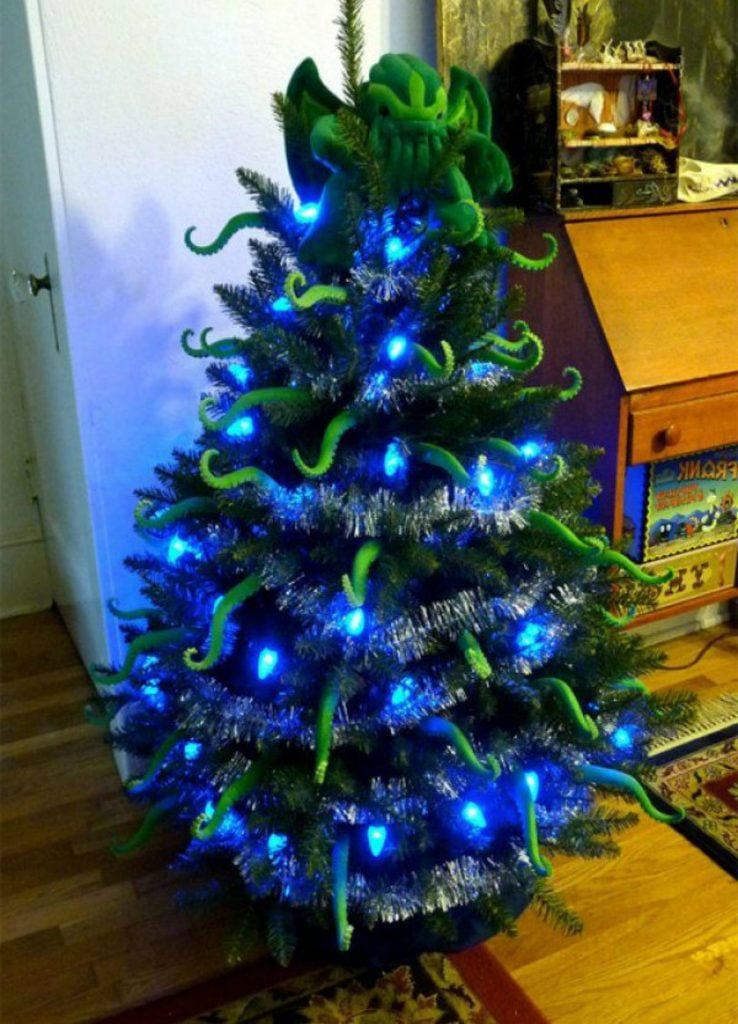 In Kaunas there is a tradition that the main Christmas tree must stand out from all other trees in the city. Well, I can tell you that mission was accomplished!
Are ladder Christmas trees a thing yet? If not, it should be, because they look awesome.
This is what I want my Xmas tree look like this year.
Shut up and take my money. This Pacman Xmas tree is incredible.
When you are lazy but have good taste in fashion.
This beauty was made out of 100 bicycles and it was actually one of many Christmas trees in Australia that were made entirely out of recycled materials.
Lithuania is here again. This one is actually my favorite. This Xmas tree was made out of confiscated items by the airport employees to remind travellers about the prohibited items.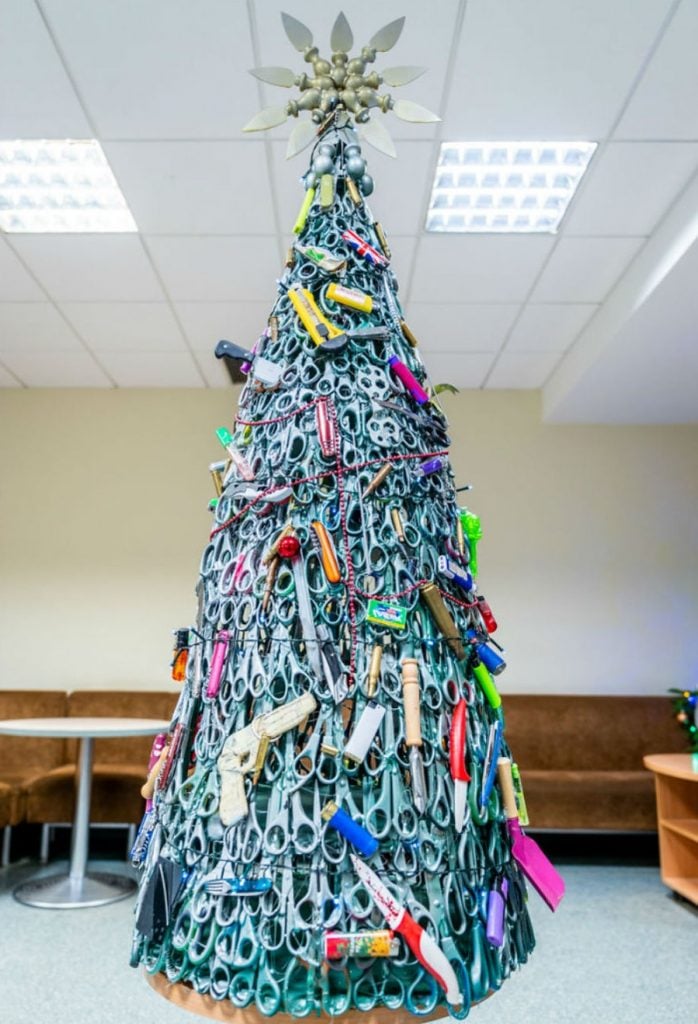 This installation was built with a slightly different purpose, but you have to admit, when the lights are on it does look kinda Christmassy.
Oblina, is that you?
Portal Christmas tree to double your holiday cheer.
This is one luxurious looking tree. Bet it cost Swarovski hell lot of money.
I think if pixies celebrated Christmas, their towers would look exactly like this gorgeous Xmas tree.
It might not look like a Christmas tree to some of you, but I think it looks very hip.
And this one goes out to some of the laziest asses out there…