Every so often, a random fisherman in Florida or Australia will hook some aquatic monster that wasn't meant to see the light of day. At least not until the Great Old One awakens from its deep slumber.
Either way, here are some of the most bizarre fish caught around the world.
1. Oarfish
In Chile, a group of fishermen caught a rare fish that looked like an eel or a snake. It was a deep-sea giant oarfish over five meters long. Many believe that this particular fish is a harbinger of disaster. In Japan, for example, the oarfish is associated with an upcoming earthquake or tsunami, and they also believe that whoever finds such a fish will be cursed. Such legends originated in 2011 when dozens of oarfish were spotted before the Fukushima earthquake.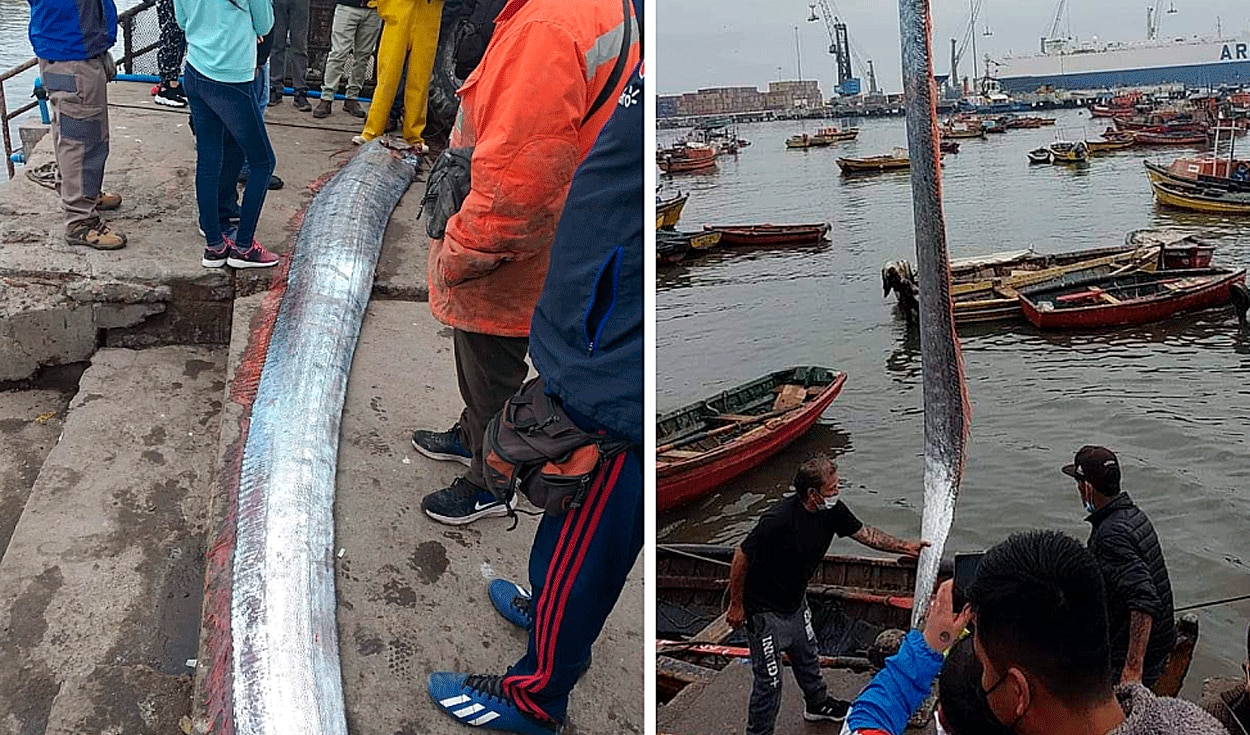 2. Arapaima
Florida has experienced one biological disaster after another in recent years: Burmese pythons, South American green iguanas, Indo-Pacific lionfish, and recently the Amazonian arapaima was thrown onto the banks of one of the local rivers. Those are all invasive species capable of messing up the fragile ecosystem. Arapaima, in particular, is a powerful, voracious predator with impenetrable scales that even razor-toothed piranhas cannot bite through.
3. Giant Grouper
In 2019, a US fisherman Jason Boyle reeled in a catch of a lifetime in the coastal waters of Florida — a fish measuring 189 cm and weighing 159 kg. As it turned out later, the monstrous catch was a giant grouper. Experts from the Florida Wildlife and Fisheries Research Institute assumed that the grouper was approximately 50 years old.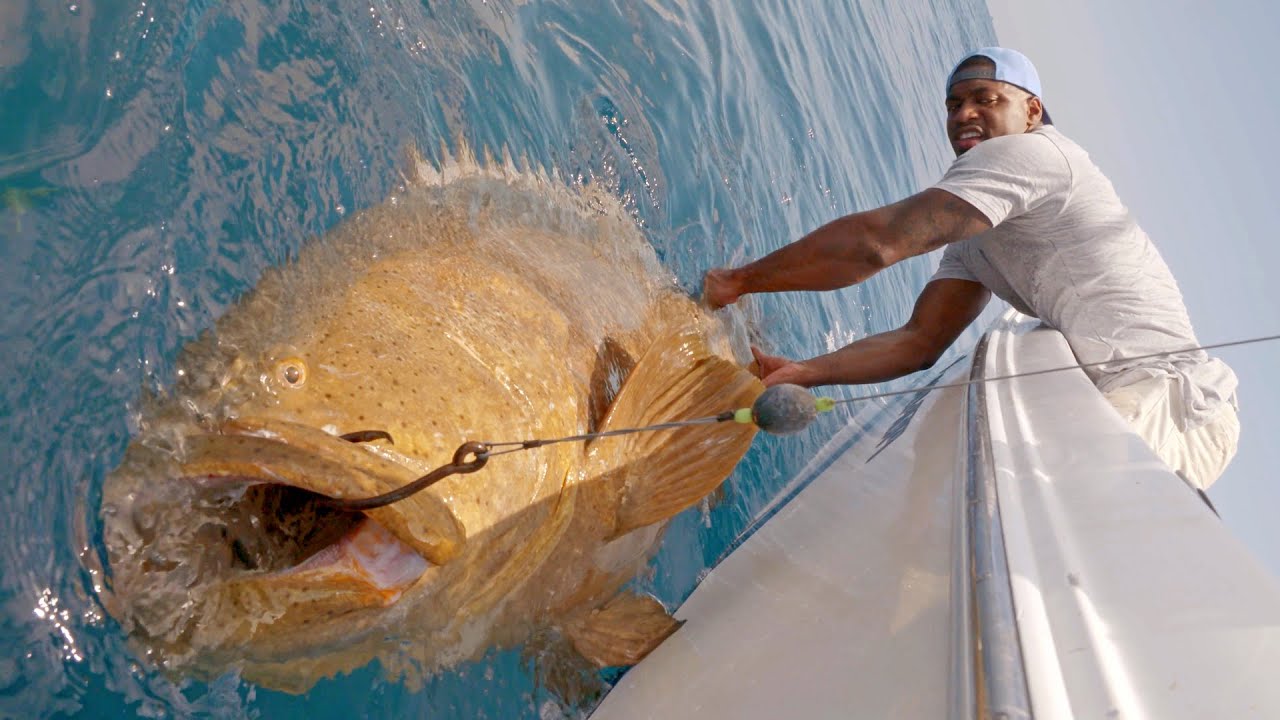 4. Whalefish
The whalefish is one of the rarest species captured on camera, so there are a lot of mysteries about these strange creatures. Modern science knows very little about the life of these fish, although they were discovered in 1895. These sea animals were hard to figure out because they can take three completely different forms. This led to scientists mistaking the same creature for different ones. During adulthood, the males grow scales all over the body, their mouth shrinks down to a cartoonish size, and the nose bulges outwards. In addition, the intestines, esophagus, and stomach disappear because this deep-water freak will never eat again.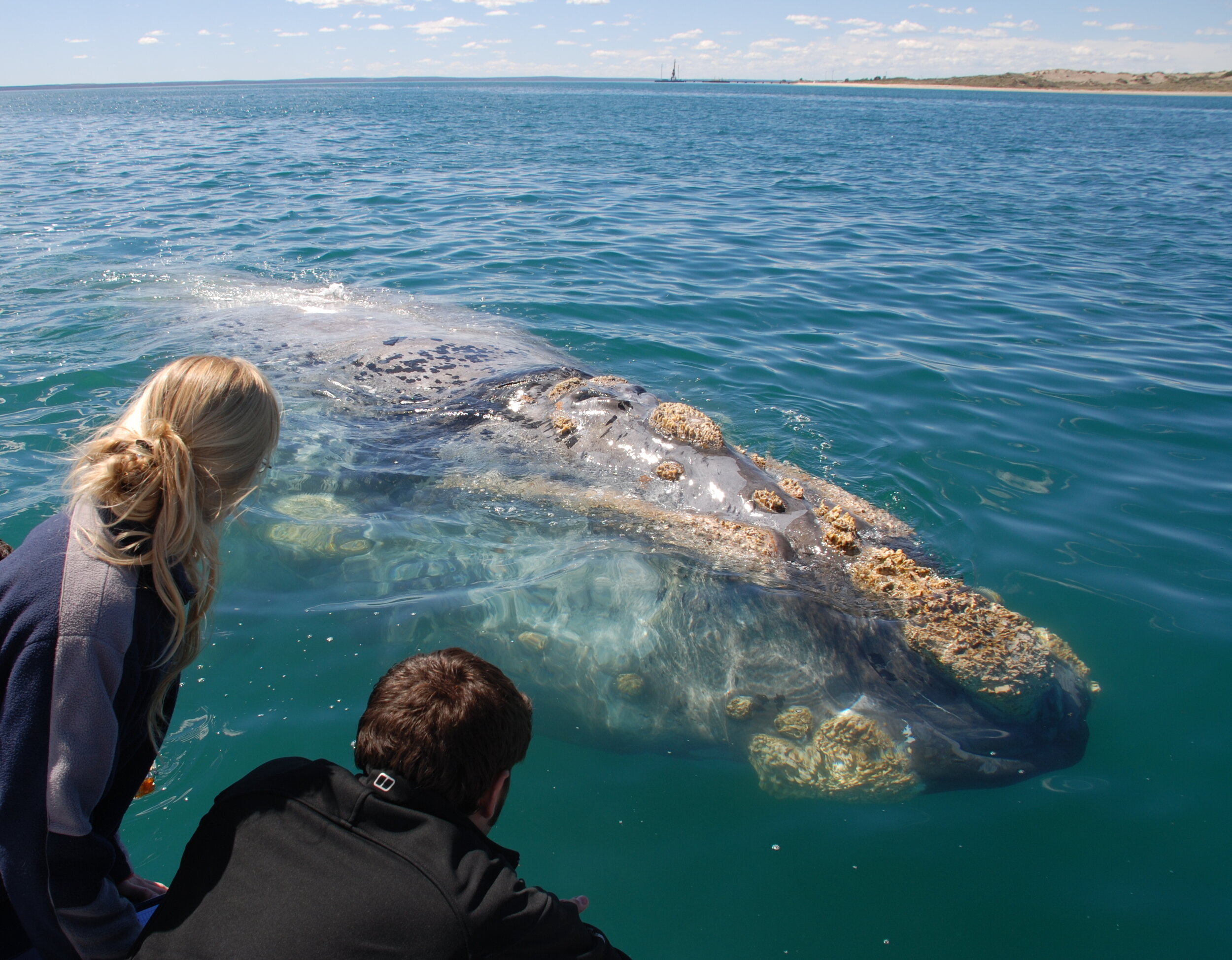 5. Armored Sea Robin
Fishermen from Australia were terrified when they discovered this outlandish fish. This "fish" had legs and a hard shell. Marine experts immediately determined that this mystery fish was an armored sea robin. The armored sea robin is a rare species of fish that lives only in deep tropical waters and is rarely found above 200 meters. But unlike other fish, they have legs to move along the ocean floor.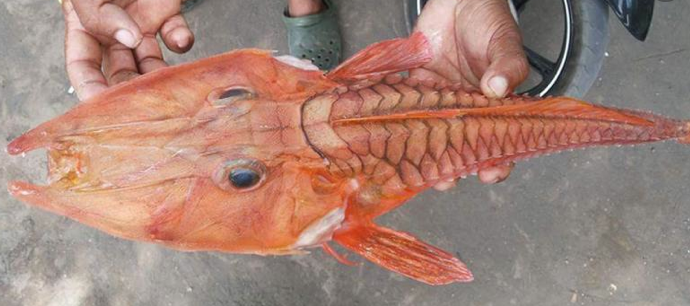 6. Frog-fish
Another Australian caught an unusual 30-cm fish that had three "legs" and looked more like a frog. The woman said on her Facebook page that she immediately released the animal into the water after taking the picture. The lady also noted that the fish was completely black, it had fins like normal fish, but closer to the head, there were three appendages similar to legs.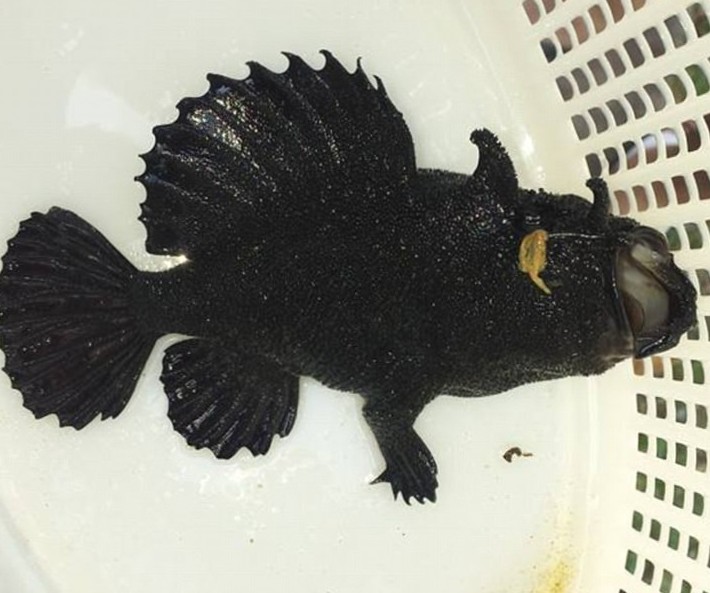 7. Long-nosed chimera
Fishermen from Canada caught a creepy deep-sea fish with a huge nose. According to one of the guys, the fish was reeled in from a depth of more than 800 meters in Bonavista Bay. At first, he thought it was a platypus because it had a big snout, but then he saw the wing-like flippers and got even more confused. As it turned out later, it was a rare long-nosed chimera, a fish with a venomous spike on its back.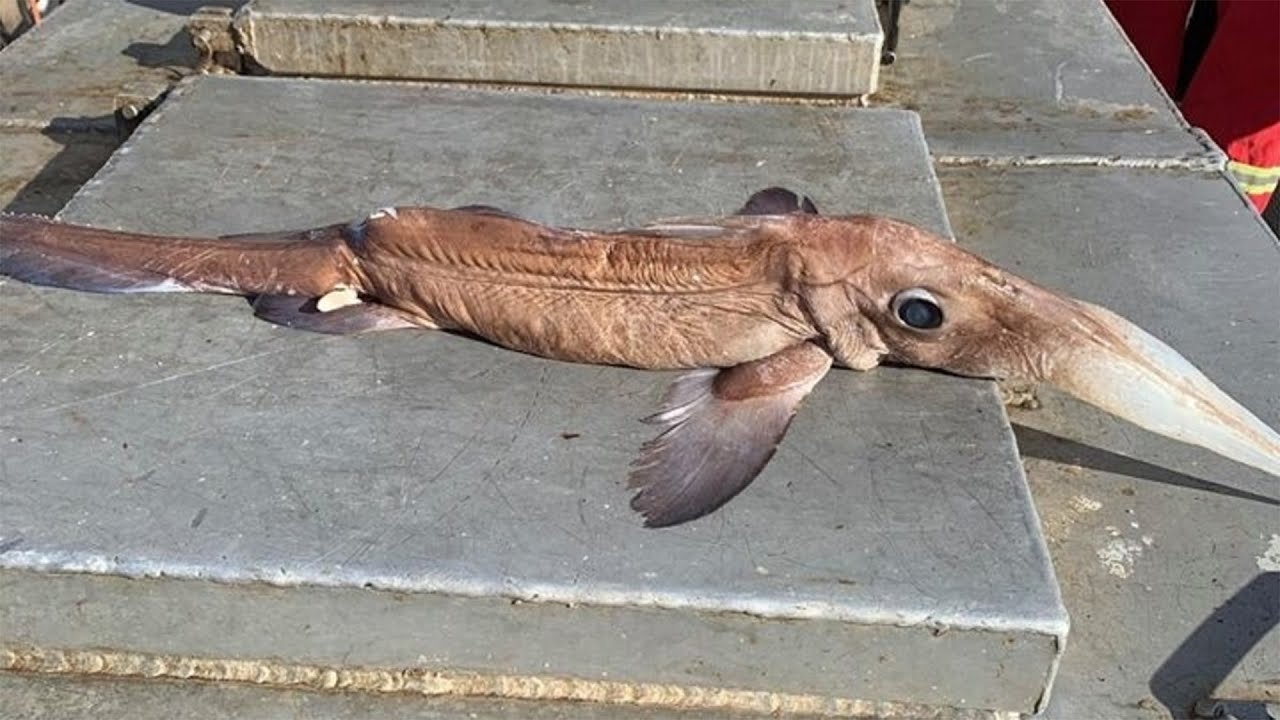 8. Pacific bluefin tuna
And for dessert, take a look at this photo of a Pacific bluefin tuna. This fish is considered one of the fastest in the world, and its average weight is about 60 kg. However, the monster in the picture weighs 411.6 kg! What an absolute unit.