Singer Elle King is well known in the entertainment industry, which is partially because of her amazing connections. She has a great network, which has been a potentially easy route for her to gain fame. But one thing about Elle is that she has always wanted to earn her way to stardom. She could have very easily used her family connections to get a head start in the music game, but she made an intentional choice not to. And now she has become a chart-topping artist in the country music genre, and can say it is all due to her own hard work and will to succeed. To learn more about this amazing artist and her road to fame, read on and discover Elle King's amazing transformation.
Elle King has become one of the most successful country music artists currently in circulation. Her recent album "Come Get Your Wife" was on BillBoard's Top Country Album Chart for six weeks, even reaching #11. She has also been a frequent award winner and a four-time Grammy Award nominee. 
But what separates Elle from many other artists is that she had industry connections and chose not to use them. "I really care about earning things myself," she said. "I've played every empty bar, I played street corners until somebody heard me."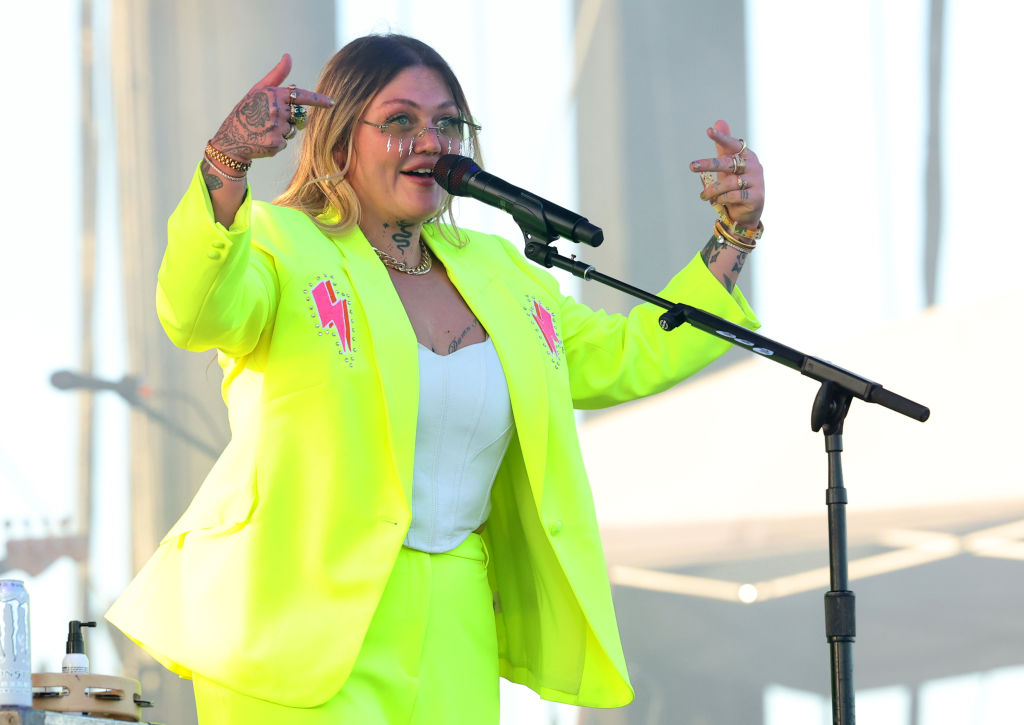 If you are unfamiliar with Elle and her artistry, you may be wondering what kind of connections she has. You may be surprised to learn that she is closely related to a well-known Hollywood celebrity.
Elle King was born Tanner Elle Schneider, and is the daughter of famous actor and comedian Rob Scheider. She was born in Los Angeles, but grew up in Ohio. She did not really have her dad in her life, so she still lived a pretty civilian life. "You either work in factories, you join the military, or you get pregnant at 16, which everybody in my family did, by the way," she said. 
Once she got a little older, she appeared in one of his films in 1999 called "Deuce Bigalow: Male Gigolo." It was her first taste of fame, and started her road to becoming a star herself. At age 11, she moved to New York City, and started watching plays with her dad, which was another catalyst that let her know for sure she wanted to be a performer. 
"I was just basically killing time until I could play music and move on with my life," she said. She started performing in bars as a teenager, all around the city of New York. Here is when she decided she wanted to be known for her talent alone. She decided to go by her mom's last name of King, instead of using her father's last name. "I didn't want to be known as someone's kid. I wanted to be my own person," she said.
But even though she took time to earn her own way, she is still transparent about how her famous connection had an impact on her life. "I grew up around really funny, talented, creative people. Of course that's going to leave an imprint on me," she said.
She continued to gig in different bars and small venues until her hard work started to pay off. One thing that made her distinct amongst the masses of artists was her willingness to say things others were not. She made her big breakthrough with her single "Ex's and Oh's," which became a smash hit. It even earned her her first two Grammy nominations.
As she continues to make her mark on the music industry, Elle King is staying committed to doing things her way. And staying true to herself has been a huge payoff in terms of success and recognition for this rising star.