Many people create relationships that defy what we think of as a typical connection. It can be from various perspectives, but one of them is age. Match ups that traverse decades in age difference challenge social norms about love. This is the case for Sam Taylor-Johnson and Aaron Taylor Johnson, who are 55 and 32, respectively. These two started out with a major age gap, something that can make a relationship somewhat difficult. But they've proven that age is really relative, and can be overcome as they recently renewed their vows after 10 years of marriage.
This fairytale romance began on the set of the film Nowhere Boy in 2008. This would be Sam Taylor's first feature film as a director, and she was ready to take on the challenge. She mentions that she was not nervous at all for her debut as a director. "Having gone through that world of cancer, taking on a movie is nothing," said the two time cancer survivor. Because she had gone through the horrific journey of beating cancer, she was not afraid of a challenge like directing a movie.
At the time, Aaron Johnson was just 18 years old when he starred in this film being directed by Sam Taylor, a divorced mother of two. And on the set of this film is where their chemistry sparked. And since they became an item, they've said that the 24 year age gap has never been a deterrent for their relationship. Aaron having said, "I'm an old soul, and she's a young soul." From Sam's perspective, she said she was drawn to how mature Aaron was. "He was very intense and absolutely mind made-up."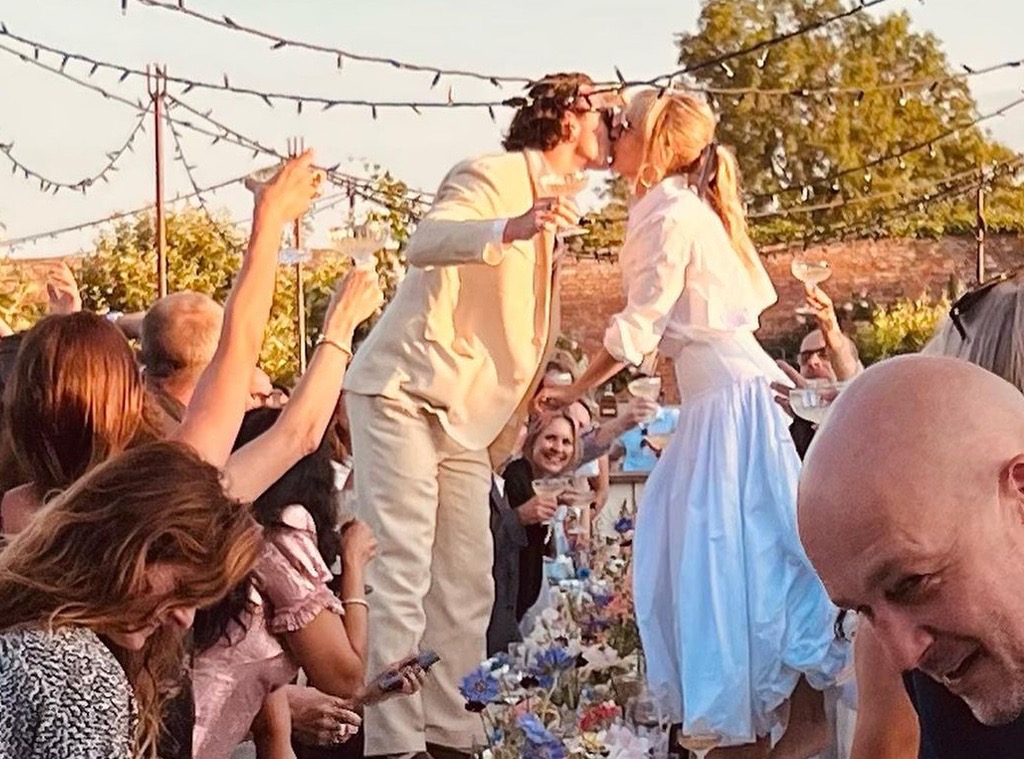 This sure mindedness is something that carried over into the way Aaron pursued Sam as well. He said he knew instantly that Sam was the one for him and didn't waste time letting her know. "As soon as we finished, he told me he was going to marry me," Sam said. "We had never been on a date, or even kissed." Without any romantic interaction prior to, this shows just how strong and intense their connection was from the beginning.
Shortly after in 2009, the two got engaged. And in 2012, they tied the knot. This was just months after they'd had their second child together, with Aaron just 22 years old at the time. When getting married, they went for hyphenation style last names. "I just don't see why women need to take the man's name. I wanted to be a part of her just as much as she wanted to be part of me," Aaron said.
With their two children together, Aaron is also stepdad to Sam's two preexisting daughters. He's said that being a father figure to Sam's daughters got him prepared to welcome their daughters together. He loves to talk about how amazing Sam is as a mother and praises her for being a great person. "I mean, their mom is one of the strongest, most independent women I know," said Aaron. He seems like a wonderful role model and father himself, having been a positive figure in all the children's lives. 
And in June 2022, they recommitted this love for each other and their family with their vow renewal. The two have enjoyed and loved each other through 10 years of marriage, and their relationship only seems to be getting better.
On social media, Aaron talked about how good it felt to renew his vows with Sam. "Yesterday was the most beautiful day, summer solstice, our 10th anniversary. We are blessed beyond belief," he said. "Sammy, you are my love, my life, my soulmate, my wife, my world!"