Russia may not be the best country in the world right now, but they sure know how to raise gorgeous actresses. The beauty of these ladies can conquer, bewitch, and delight even the most demanding fans. Some of them are calm and charming, while others are perky flirtatious, so it is almost impossible to choose the most beautiful Russian actress. But we're still going to try!
1. Olga Kurylenko
Everyone knows that Olga is a Ukrainian star, but to be fair, she was born in the Soviet Union, and her mother was from Russia, so, let's say, one of her roots is in Russian soil. She started as a runway model, posing for fashion boutiques and glossy magazine covers. Olga's acting career began in 2006, when she was featured in "Paris, I love you." At the beginning of her career, Kurylenko was cast as a hooker twice, but then she got the role of Bond Girl. Even though it is eerily similar to her previous characters, it was a great launching pad for her future projects.
2. Agnia Ditkovskyte
Agnia has a piercing look and a charming smile. Although she has no theatrical education, Agnia successfully scored a role in the film "Heat." After the movie's premiere, she was noticed by famous directors and got very busy very fast, starring in 12 more movies.
3. Ekaterina Klimova
With her tender beauty, charisma, and expressive eyes, this fabulous actress has conquered more than one man's heart. At the same time, she always remains sensitive and fragile. Her movie count is currently in the 50's, but none of the titles are Oscar-worthy. In addition to cinema, Klimova can often be seen on the theater stage, where everyone truly appreciates her.
4. Marina Volkova
Born in 1992, this young starlet jumped into her first role as "girl #1" when she was 17, but her true fame came in only after her appearance in the popular Russian sitcom "Interns." Her acting career may be just getting started, but the love from both the critics and the audience predicts a bright future for her.
5. Marina Alexandrova
This actress is extraordinarily beautiful, which allows her to stand out among her blander colleagues. In addition to her flawless body, perfect hair, and symmetrical facial features, Marina is an outstanding actress. Aside from starring in movies, she frequents the Sovremennik Theater stage and participates in a reality show.
6. Natalia Rudova
This gorgeous actress appeared on TV screens only a while ago, but it was more than enough for future fans to immediately embrace her cheerful smile and charming face. She became a teen idol after her marvelous role in the TV series "Univer." Nowadays, she's got more than 20 roles in her filmography.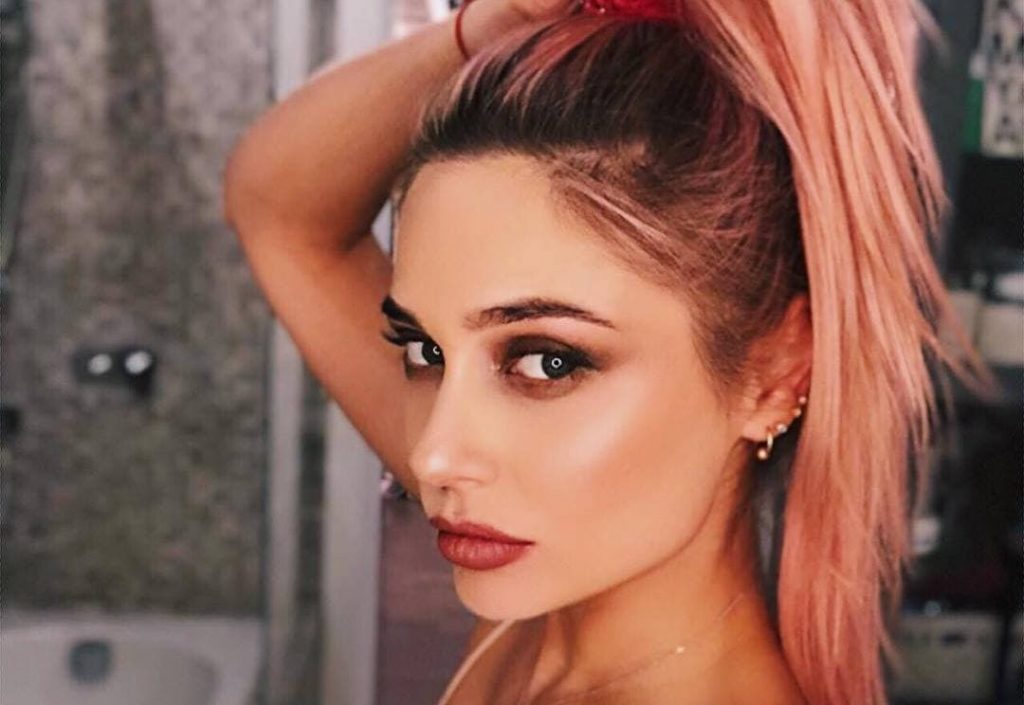 7. Nastasya Samburskaya
This cute actress has already appeared in several movies, music videos, and even theater plays, conquering the hearts of thousands of Russian fans. Her high charisma, quirky personality, and flawless acting in the TV series "Univer" brought her the fame she deserves.
8. Kristina Asmus
This adorable actress blew up after her first role in the TV series "Interns" and later in the movie "Zolushka." In 2010, she was named the "Best TV Actress of the Year" by the fashion magazine "Glamur."
9. Yulia Snigir
Ever since she was young, Yulia had a knack for languages, but being a teacher was never her dream. She wanted to be an actress. And as you can imagine, dreams do come true sometimes! Yulia's first appearance was in the music video of the band "Zveri," but she's come a long way since then. Yulia may have failed a few castings, but eventually, she appeared on the screen with Bruce "Die Hard" Willis himself. And that's no small matter for a Russian star.