If we look not just a few decades back, but hundreds of years, tracing our ancestors, we would find a lot of famous relatives – there's no doubt in it! Well, most of us don't have the records of such sort, but some people do, including many modern day celebrities. It turns out that many stars have some pretty famous ancestors known all over across the globe. Sometimes the resemblance is there, other times it's not, still it's incredibly fascinating to see what tricks history and genetics has played with people. Here are 7 celebs you didn't know were relatives of famous people.
Abraham Lincoln and Tom Hanks
Who could have thought that one of the greatest actors of Hollywood is actually related to such a prominent persona as Abraham Lincoln? Well, he's not a descendant, but he is related to President Lincoln's mother, which makes him a distant cousin of Abraham Lincoln — the third cousin four times removed of the former president to be more precise. It's pretty awesome!
Anne Gwynne and Chris Pine
Chis Pine is a world known actor who has built a successful career starring in movies like Star Trek, Wonder Woman, Hell or High Water, and many more. Yet not many people know that he is the descendant of Anne Gwynne, who was his grandmother. Back in the day she was a prominent scream queen, one of the first ones to gain huge popularity for acting in horror movies.
Charlie Chaplin and Oona Chaplin
Oona Chaplin does have the same surname as her grandfather, famous actor and comic Charlie Chaplin, still not many people make the connection. It doesn't really come as a surprise that the young lady is also an actress – she's appeared in the series Taboo and played Talisa Maegyr in Game of Thrones. She looks so much like her grand dad!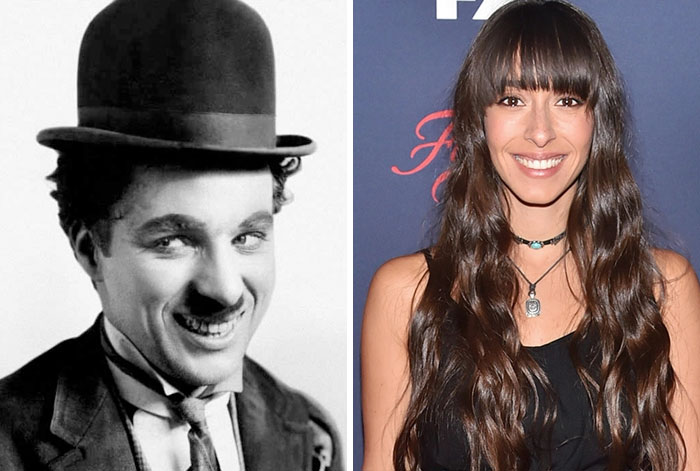 Charlie Chaplin and James Thiérrée
It seems Charlie Chaplin passed on most of his skills and talents to his grandson, James Thiérrée, who is a famous circus performer and has starred in more than just a few movies including Les Illisions, Chocolat, and Vatelis. The ability to entertain people runs in the family!
Rosemary Clooney and George Clooney
Rosemary Clooney was a famous pop singer whose career skyrocketed with a hit song 'Come On-a My House' back in the 50s. A number of other pop hits followed and she was also successful as a jazz singer. Her career had its ups and downs, but she continued recording till the very end. Her nephew, George Clooney, needs no introduction as he's a well-known actor with millions of fans all around the world.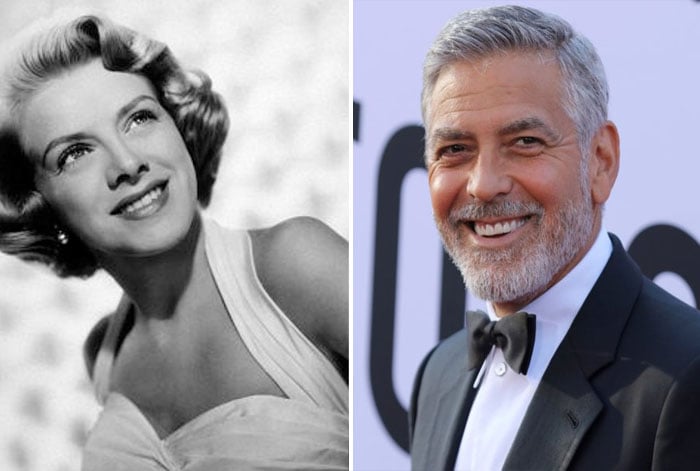 Nicolas Cage and Francis Ford Coppola
Being a nephew of such a prominent director can't be easy especially when you want to make a name for yourself in the biz. That's why Nicolas Cage (born Nicolas Kim Coppola) changed his name to Nicolas Cage and decided to start from scratch – no family benefits!
Debbie Reynolds and Carrie Fisher and Billie Lourd
Not many people realize that these lovely talented ladies are actually three generations of actresses – all from one family! Carrie Fisher and Billie Lourd are most known for starring in Star Wars and American Horror Story, while Debbie Reynolds got famous for playing in The Unsinkable Molly Brown and Singin' In The Rain.