Gestures can be like that famous western – good, bad and ugly. Today we'll talk a bit about gestures that became famous after being featured in a movie, TV or the internet. No middle fingers, don't worry, only the legit fun stuff!
1. Air quotes ("finger quotes", "ersatz quotes")
This particular gesture was first used in the "Celebrity Charades" TV show in 1979. Initially it resembled a quote or a phrase. The trend then spread to other TV shows like Friends and, basically, any other sitcom of the 90's. The most prominent "abuser" of the air quotes was Dr. Evil from the legendary spy comedy "Austin Powers" but we'll get to him later. Nowadays the finger quotes are mostly used to express satire, sarcasm, irony or euphemism and not actual verbatim quotes.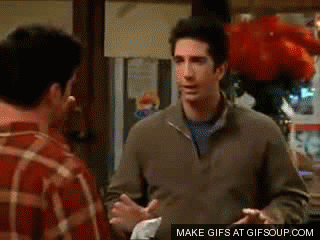 2. Vulcan salute a.k.a. "live long and prosper"
First appearing in the second season of "Star Trek", this seemingly basic gesture ended up being too difficult for many members of the crew. Without practice or the covert pre-positioning of the fingers the actors simply could not do it. Luckily, Mr. Nimoy didn't have those issues.