Trump was always a controversial person, even before he decided to become the President of the United States. He has no filter, whatever he thinks immediately flies out of his mouth, and he's no stranger to just waffling. And by that we mean the definition of waffling as speaking at length in a vague or trivial manner. His speeches are as weird as they are pointless, and we have a feeling that's exactly why Playboy decided to create these witty and creative collages for Waffle day. They called it an artistic parody and added a bit of Trump into every dish of the breakfast buffet. The question of whether America wants seconds is also very poignant, considering their presidential elections are coming up in November. So without further ado – enjoy this mix of art, wit, political commentary and America's favourite breakfasts.
1. Two Faced
Everyone's favourite sandwich gets new flavors, ignorance and racism included.
2. Waffler
A fit name for a breakfast and perhaps a title for Trump's next book?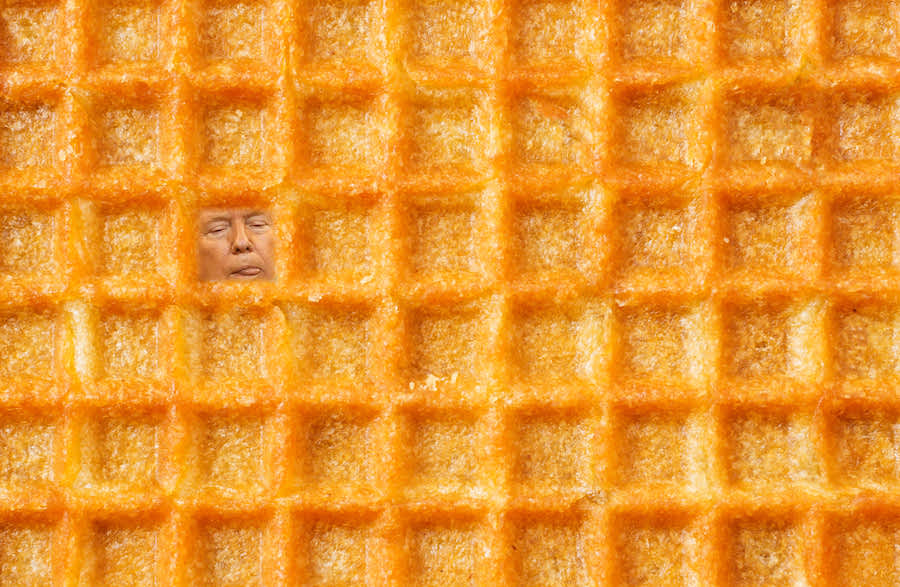 3. Doughy Nut
Do we even need to comment on this? It seems pretty clear.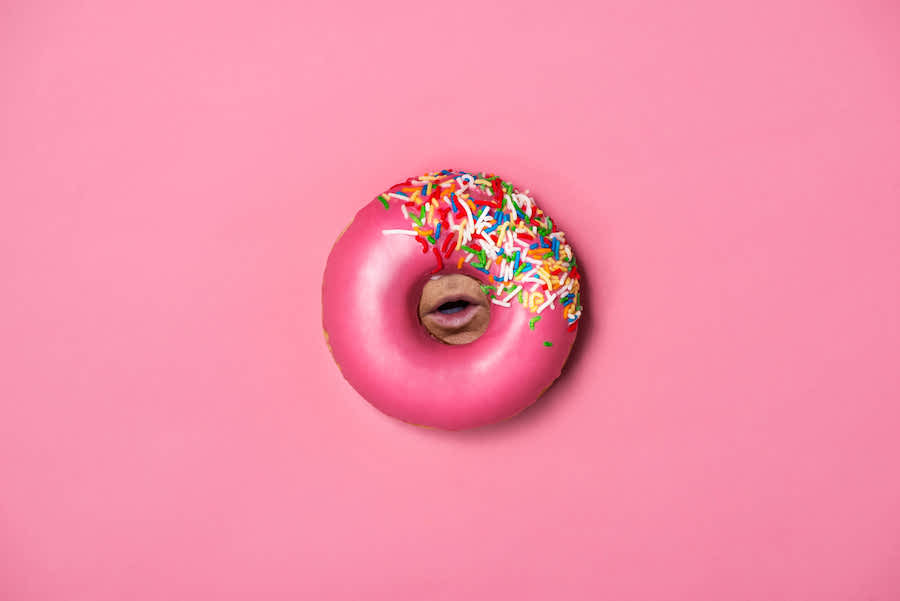 4. Cereal Liar
Truer words have never been spoken. Is that what he eats every morning?
5. Short Stack
We can only hope that's what he gets at the end of 2020 presidential elections.
6. Bloody Caesar
A strong drink considering the latest events in America.
7. Brewed Awakening
Not everyone's cup of tea, but hey, perhaps that's exactly what some people needed.
8. Burnt Out
We can only hope that he'll experience burn out and just give up.
9. Bad Egg
We know he is one, but can someone also serve one to him, please?
10. White Lies
They don't exist, especially when you're governing a massive nation and one of the most powerful countries in the world.
11. Slimy Sammy
An icky combination when you think of it. But Trump would hardly notice considering how slimy he is.
12. Orange Julius
Julius Caesar played a pivotal role in the demise of the Roman Empire, in case you didn't know.