Back in the day, when we didn't have digital cameras with virtually unlimited number of photos – every single shot mattered. Most people took pictures of their childhood pets, best friends, maybe some fun house parties, rock concerts and stuff like that, but none of that comes close to the heart-warming memories of your family. Do you have those old kinda funny, but still memorable photos of yourself when you were a kid? What if you could reenact those ancient memories today?
With that concept in mind three brothers decided to make their mom the best and most aww-worthy Christmas present in the world. They've relived 13 of the most cherished memories from their childhood, even asking the 95-year-old grandma to make a cameo in this art project! If this is not the most thoughtful and creative idea for a calendar, I really don't know what is.
I hope you'll get some inspiration out of this gallery and make your own awesome calendar!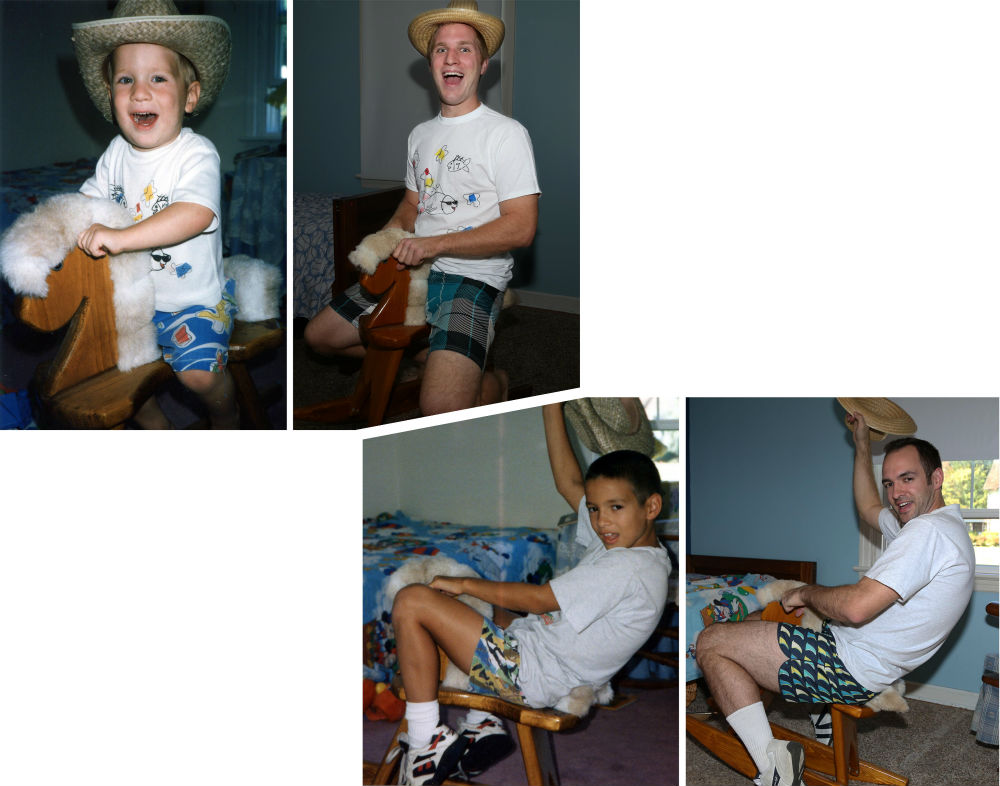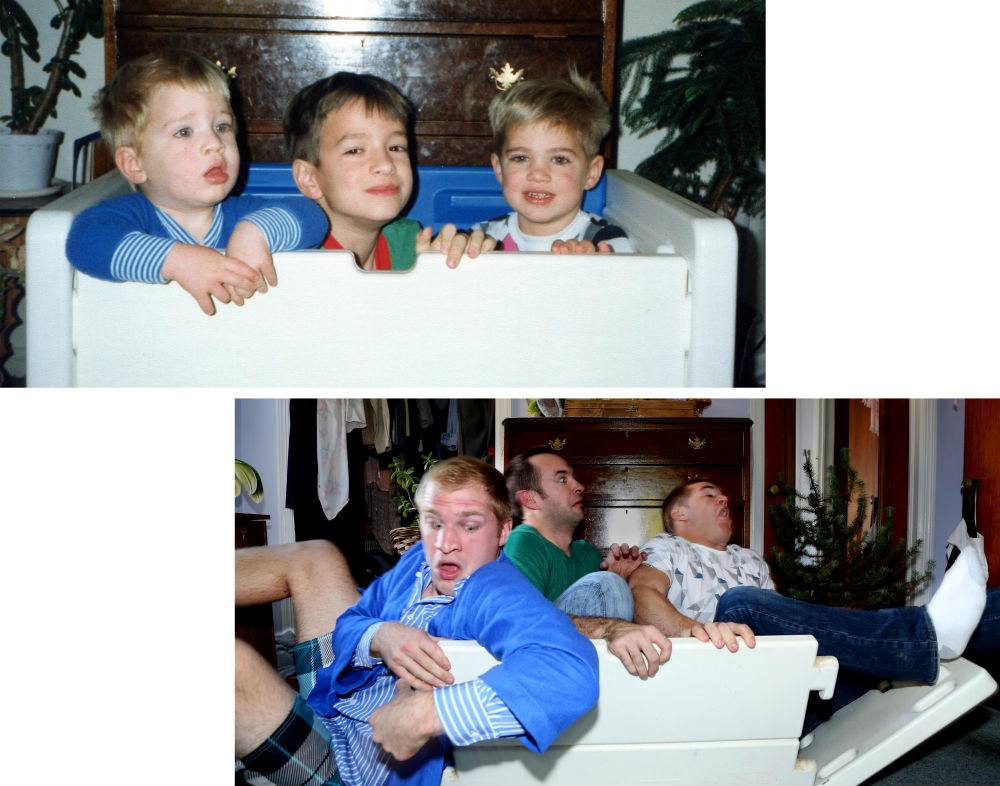 Have you ever tried to do something like this? Let us know and… pics or it didn't happen!