Selfies have been taking over our photography landscape ever since the invention of the front camera on smartphones. It's becoming a plague on Facebook, Instagram, Twitter and whatever social media channel you prefer. It's no longer about what people are doing, but about how they look doing it. And that's probably not a good evolution.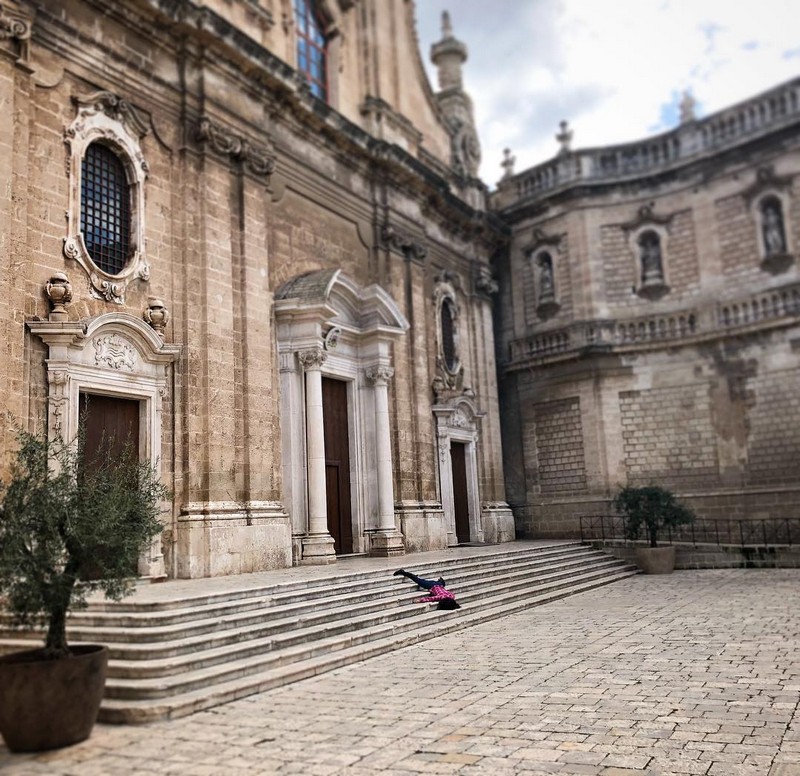 Thankfully, Stefdies (who has an Instagram page you should keep an eye on) does the exact opposite. As you can see, she chooses to take her pictures of herself in locations face down on the ground – as if she had died there. It draws the attention from the picture away from the person taking the picture and lets the location or the situation be in the front row again. Like it was in the good days before social media destroyed all our lives.


Stef believes that a picture should be nothing more than proof that you were somewhere. Whether your hair and make-up are done perfectly or you're lying on the floor face-down has very little to do with it. In choosing this provoking pose and theme for her pictures, she makes us realize that moments are meant to be enjoyed and pictures shouldn't be taken with likes or followers in the back of your mind.