Full disclosure – there are massive spoilers here, so move along if you haven't finished season 6 yet.
Alright, first of all, I really liked season 6, and even though the departure from the books at some points was rather painful, it was still highly entertaining and a mostly coherent story. Especially the final 2 episodes, oh my god!
Thanks to the Internet, GoT gets so much more coverage than any other TV show ever, and this, of course, means user-submitted content: reaction videos, reddit posts, comic strips featuring different characters and, naturally, all sorts of memes.
Okay, is everyone ready to relive all the glorious moments from season 6?

The real MVP of season 6 right there.



Sam has become a legit meme BTW. (More lame-joke-Sam memes here these are just too much)



10/10! And he sticks the King's landing!



Screw you Ramsay!



It's clobberin' time!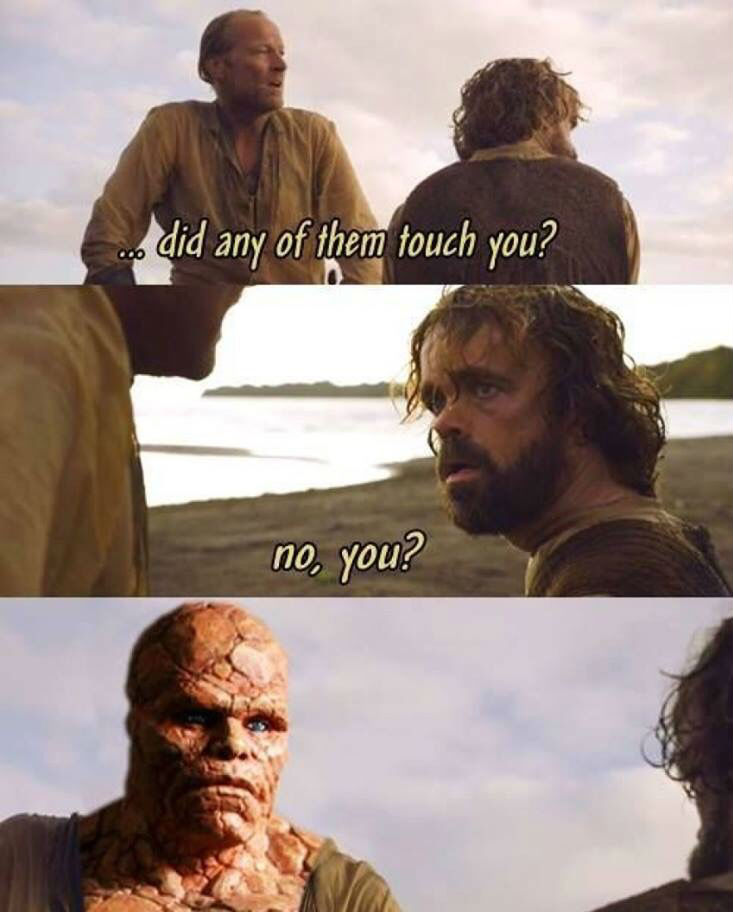 I'd say half-a-Tommen.



Our favorite nerd <3



GRRM is a monster. CONFIRMED!



Some Cersei's just want to watch the Sept burn



When you see it…



Looks like Sansa doesn't want to be Littlefinger'd



So I guess this is #WEXIT?



HODOR! HODOR!



That's just clever.



And she has like 30 men! #dealwithit



With whole chunks of real meat, I bet!



When you're in public and you realize you can't hold that fart any longer.



Best of both worlds



I've been out for 5 freaking minutes, people!



All the feels…



Cartman would be proud!



And lastly a magnificent masterpiece made by an unknown artist
No words, just … D:

P.S. Here's a short list of characters who died this season.