Ever had a "bad day" when you forgot to zip your fly, or maybe your heel broke off? Well, don't sweat it, people had way more awful misadventures. Even worse than that, they had the audacity to do it intentionally and even call it "fashion".
Here are 30 most ridiculous fashion fails on the planet!
Can you "spot" what she's not supposed to be wearing?

Flops and socks. This has to be the highest of the high fashion world.

Hey, Apple, wanna sue someone and don't look like a bunch of greedy jerks? Sue this company!

This was once a cute Dachshund, now it's a handbag.



Fur coat and track suit? The most Russian picture in this compilation.

Was there a no pants day?

This looks like some cheap porn.

Those are heads of his fallen enemies, and he used their guts to lace the shoes, I bet!



Kermit, is that you?

Russia? Yeah, probably…

Well, here's something you don't see every day – cut off sock tops!

Something just isn't right here…



Extreme emo chic.

Snaej – just like Jeans but backwards.

Is that a cold compress or a ridiculous hat?

And you thought "rags" was a general term for stuff like this.



Dapper Russian hipster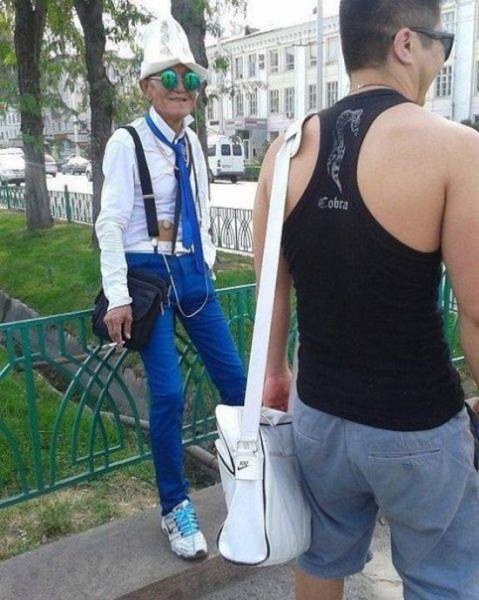 What the actual @%$#, fashion?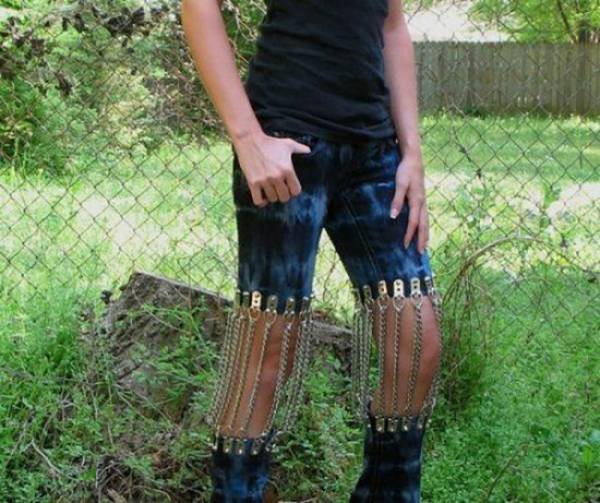 This looks metal AF!

Someone spotted Goatboy in public.



Who said you can wear only one pair of shoes at once?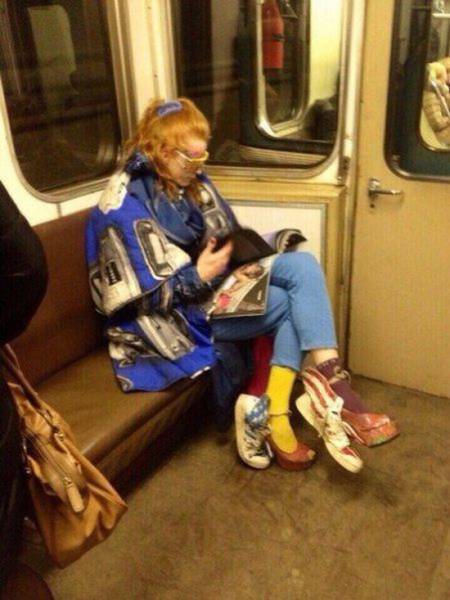 Cut-out jeans are making a comeback or…?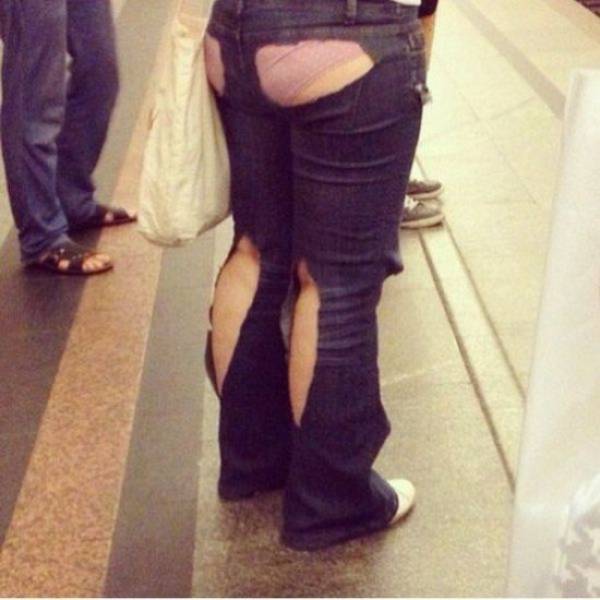 Exquisite 3-piece suite, isn't it?

Momma needs her boots to match the sleigh, yo!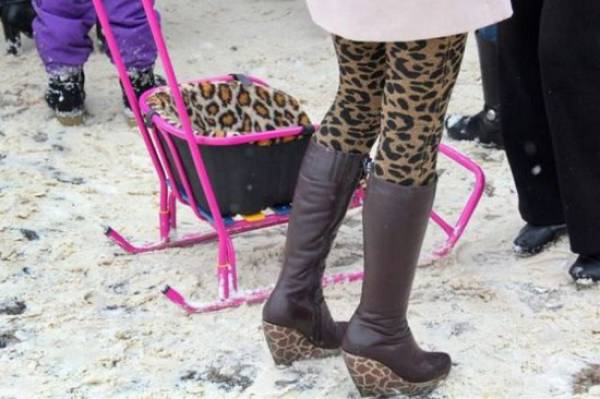 Don't worry about a thing, man. Just stay positive!

So this is how Dr. Oak feels at the beginning of every Pokemon game?

Rock'n'Roll never gets old!



Sandals 2.0

Shorts, boots, fedora… yup, that's a hipster alright!

And, lastly, let's play a game: what season is this?
A) Autumn
B) Summer
C) Spring
D) Russia

Leave your answers in the comments!