Some people say that dressing us as your favorite character from a movie, game or comic book is borderline mental, but those naysayers can all collectively go to hell! Cosplaying is fun, requires an impressive amount of creativity, and, if you're really good at it, you can earn quite a lot of money, not to mention the automatic "I'm famous" button. But, as it stands, cosplaying is but a hobby, which means not everyone will be able to put out their 100%. Some of the "bad" cosplays aren't all that bad really, just need some work, but on the other hand, in the very end of the "cosplay" spectrum, we have cosplayers, who have managed to become internet memes. That's how bad-it's-good their costume ideas are.
If you're okay with cringing, I'd highly recommend you to keep scrolling. So… much… cringe… Ugh. But, anyway, here are 18 times people failed miserably at cosplaying! Have fun!
1. Is that a knight? A failed Iron Man armor? Because it's definitely not RoboCop!

2. Have you met Kratos' lesser known cousin Nerdos?

3. In the name of the Moon, I shall be one! Or whatever her catch phrase was.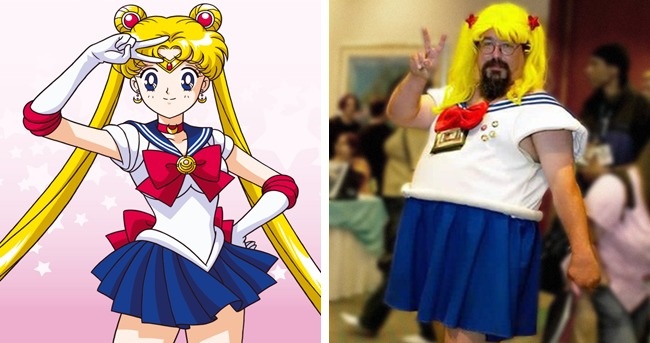 4. Oh no, R2 and C3PO have seen some sh*t…

5. Oh hey, it's Ultron War Machine!

6. Why so cringey, huh?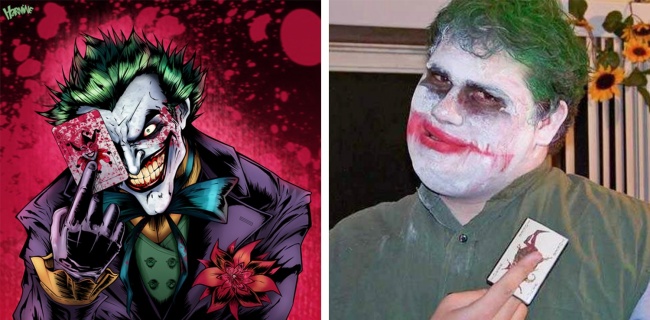 7. More like Wonder WOAH MAN!

8. TIL, if Simpsons were real, I'd be terrified of them!

9. Gotta go fast to show everyone the quickest way! (okay, if I put "de wey", the editor would've punched me in the face, so go Google it yourself)



10. Now that's a six-pack I can appreciate! Too bad it'll be gone in a flash after you take a shower…

11. Iron Man doesn't necessary imply the costume is made of "iron". Cardboard will do just as well!

12. Cap'n Beermerica to the rescue! That's of course, if you have some bratwursts and beer.



13. If this man can't save our planet, I don't know who can.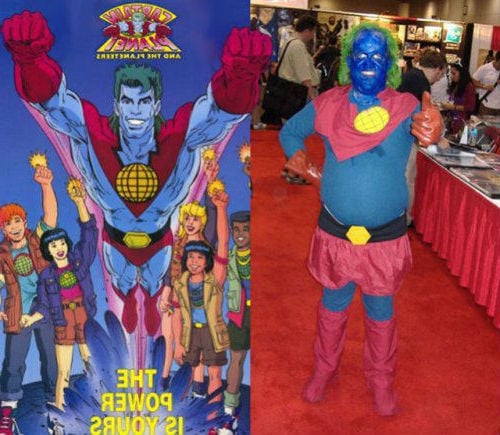 14. Wolverinana – the deadliest of all the Fruit-Men! Hit Potassium is always through the roof!

15. Nightmare fuel. That's what this is.



16. Teenage – okay. Mutant – definitely! Ninja – uuuh… could be? TURTLES? Those are not turtles!

17. You'd be grounded for a while with that kind of chain whip.

18. Bronies… Bronies everywhere! Is MLP still a thing?