These 10 statues are the most giant and massive looking sculptures that have ever been created. The size of these monstrous statues makes the tourists gasp in amazement. Just imagine yourself standing next to the world's biggest statues of Buddha or Hand of the Dessert. These monuments are truly the things you have to see to believe. Unfortunately, not all of us are able to travel to the most remote places on Earth to witness the beauty of these giants. Luckily, we have our phones, tablets, and laptops to help us contemplate the beauty of these mighty structures from the comfort of our homes. So, here we go…


Forever Marilyn, Palm Springs, California
This statue is a super-sized tribute to everyone's favorite beauty Marilyn Monroe. The statue currently resides in Palm Springs, California. Over the years, the statue has been displayed in many different locations around the US, and in Australia.



The Bather, Hamburg, Germany
Giant woman sculpture that made a real stir in Germany. It's hard to say what was the main purpose of this bathing woman statue. Some say it was meant to be a work of art, but became an eyesore for many locals instead. But either way, this statue is amazing, whether you like it or not.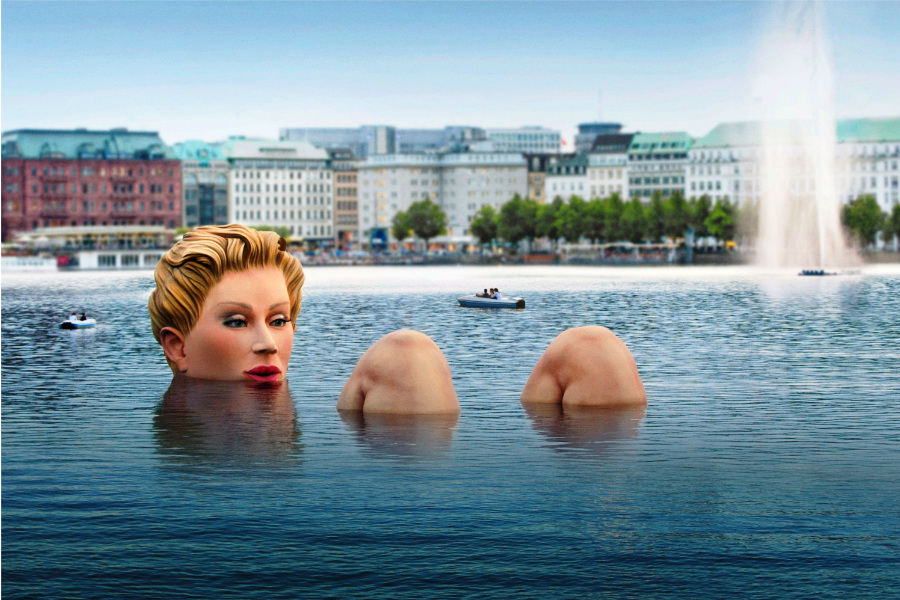 Doll Sculpture, Visakhapatnam beach, India
This Doll sculpture is probably one of the most astonishing and enormous sculptures in India. It's been a real hit with tourists since the day it was unveiled. People from all over the world come to see and pose with the biggest doll on earth.



Leshan Giant Buddha, Sichuan, China
The statue was carved out of rock 1200 years ago. It is now considered to be the largest stone Buddha and ancient wonder of the world. Millions of people come to Sichuan every year to see this mighty creation.