We know that any place of worship, be it a temple, or a church, or a mosque, is cherished for its spiritual and cultural values. However, some of these religious buildings are more impressive than others. Whenever you look at them, there's usually one question that comes to mind: how much money did it cost to build this masterpiece? To answer this question, let us have a look at some of the most expensive religious buildings in the world.
Basilica of the National Shrine of Our Lady of Aparecida – $50.000.000
Unlike the Saint Peter's Basilica in Vatican City, Basilica in Brazil looks nothing like a church to me. Maybe this is because it was built in the 20th century, and the architecture has a more contemporary vibe. And since Brazil has the highest concentration of Catholics in the world, it's safe to say that the Basilica of the National Shrine of Our Lady of Aparecida is considered the most sacred place for Catholics in Brazil.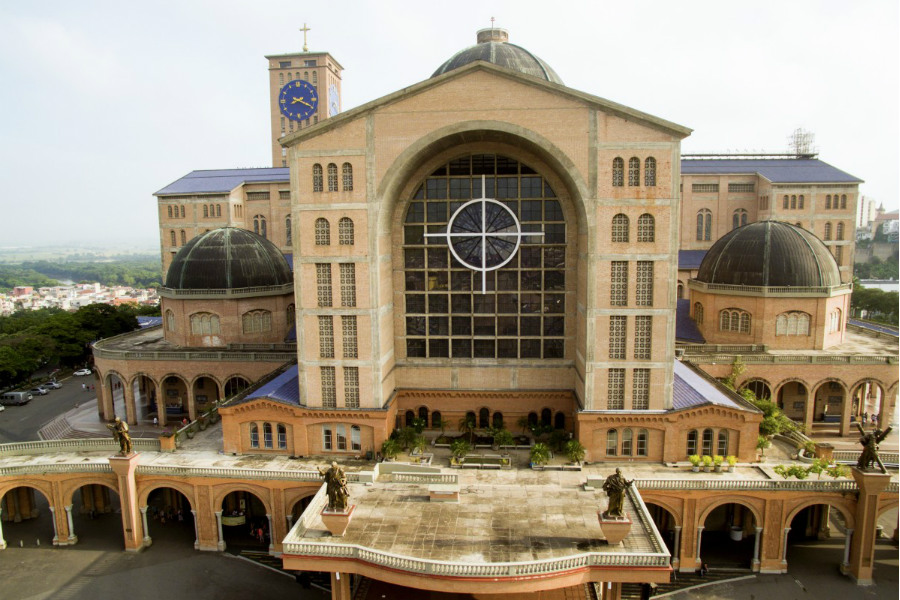 Angkor Wat – Priceless
It's just impossible to estimate the price for this magnificent work or art. Located in Cambodia, this enormous Buddist temple was built in the 14th century and has long been considered a World Heritage site.
Solomon's Temple – $300.000.000
Here's another remarkable sight located in Brazil, in Sao Paulo to be exact. The new version of Solomon's Temple is four times the size of the original temple described in the Bible. The Universal Church of the Kingdom of God spent $300,000,000 to build this amazing replica in 2014. The main sanctuary has 10k seats for the worshippers, but the most impressive part is said to be the large central altar with the Ark of the Covenant covered in gold.
Saint Peter's Basilica – $1.000.000.000
Saint Peter's Basilica may not be the largest church in the world (though the Statue of Liberty can fit inside of it), but it's definitely the most valuable and expensive one. And everyone who visited Saint Peter's Basilica agreed on one thing – it isn't just beautiful, it's fascinating!