Most of us have grown up hearing the same old tale from our parents – tattoos are bead, you shouldn't get them. And while some go as far as to say it's something associated with prisoners and criminals, others just think that tattoos can alter your path in life and stop you from achieving success or building a career in a "serious profession". It's kind of sad that in this day and age we still worry about tattoos as something that can discourage people from taking you seriously in a professional setting. This is where Sarah Gray comes in.
Sarah is a doctor and a future orthopedic surgeon and she's also a heavily tattooed woman. She's actually one of the most tattooed people in the medical industry, but she likes to just say she's colorful.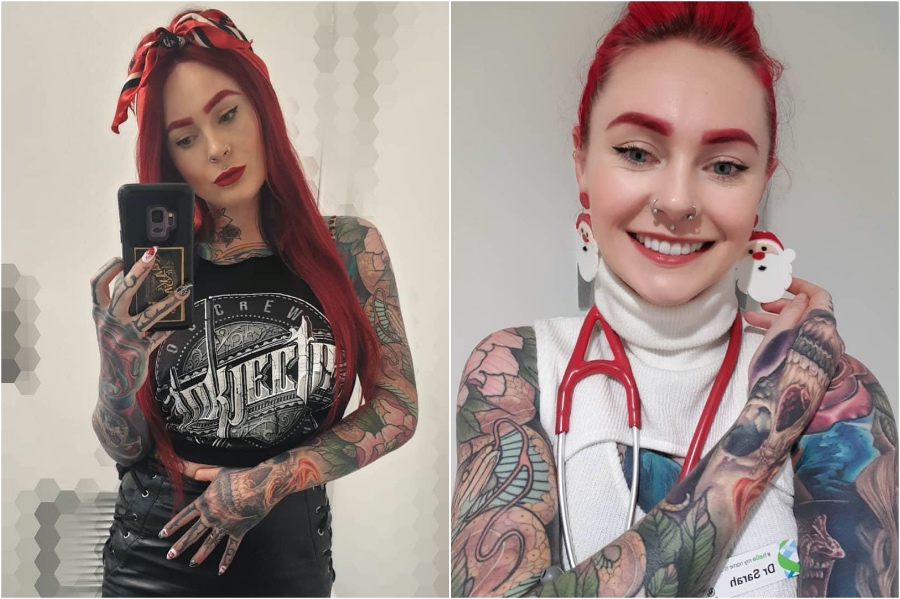 Sarah has a dream of becoming a doctor and a surgeon and she went for it. She graduated from the University of Adelaide in Australia and got a job at a hospital. She's obviously got a lot of tattoos and she was a bit worried about how her colleagues at work would react, but apparently, they just welcomed her with open arms and her appearance didn't stop her from getting a job in medicine.