It's not a secret guys like their toys and the cooler the toy, the better. Their interests range from powerful smartphones, professional headphones, and cutting-edge laptops to bikes, electric cars, whacky diving devices, and all kinds of unusual new gadgets. What makes a gadget absolutely awesome is when it not only looks and feels great, but is also functional and can last for years. Everyday dozens of wickedly fun gizmos flood the tech market, so there's a lot to choose from. There are gadgets that allow you control all of your home devices with just one touch, and those that will brew you the steamiest cup of espresso in a blink of an eye. And the best part is that most of them look like they came straight out of a futuristic sci-fi movie! Here are 10 cool gadgets every man dreams about.
Leap Motion
We're all pretty used to touchscreens and everything that goes with them, but how about controlling your computer with just a wave of a hand? Yes, you heard that right. It's more efficient than voice control and will make you feel truly god-like as you just move your hands and things start happening right before your eyes. You can point, grab, reach, and wave to interact with your gadgets.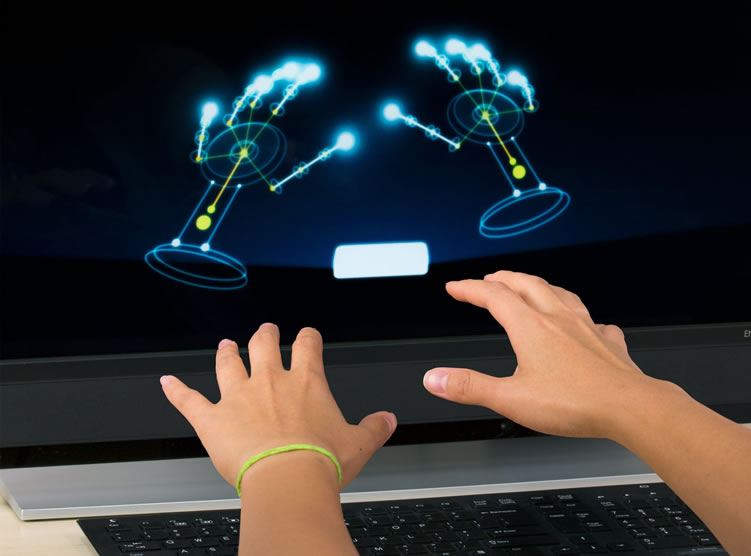 Parrot Drone
So much could be done with a tiny Parrot AR Drone 2.0 Quadricopter! Equipped with a 720p HD camera, this little device is a must-have for all video operators, travellers, photographers, and social media buffs. Create stunning photos and videos, and upload them to your YouTube channel while right away! This minute Parrot Drone is operated via an app and the video is streamed directly to your smartphone or tablet.



Polaroid Snap Instant Digital Camera
Polaroid is back and it's more fun than ever! The new Snap Instant Digital Camera offers you a mix of the old with the new – take snapshots like you would for Instagram and immediately print them to have actual real-life photos on your hands! The gadget features and LCD touchscreen, Zero ink printing technology, Wi-Fi, and even some editing functions to make your photos look flawless.

Samsung Smart Watch
If you aren't that into old-school watches and like to have something cutting-edge on you all the time, then how about checking out the new Samsung Galaxy Gear Smart Watch? What makes this gadget so cool is that you don't have to check you smartphone all the time – you can do it via this cool device instead. It's equipped with touchscreen, 1.9-megapixel camera, and a bunch of other features that will make your life a whole lot easier.



Nespresso Pixie Espresso Maker
Having coffee in the morning can become the best experience of the whole day when you have this nifty espresso maker at your disposal. It's compact, absolutely gorgeous-looking, and brews high-quality coffee like a professional barista. It's also easy to use, which makes it an absolute must-have for all coffee lovers out there.

Nike + Fuelband
Whether you're an experienced athlete or just a beginner, Nike+ Fuelband will help you stay motivated and focused on your goals. This small handy gadget can monitor your progress as well as the amount of energy you've burned during the exercise. You can also share your achievements with your friends in order to boost your motivation even higher. If you don't have a personal trainer, then this gadget is ideal for you!



iRobot Roomba
If you like your house clean and your floor sparkly all the time, then iRobot Roomba will become your new best friend. This little bugger is smart enough to navigate around your house even if there's some (but not too much) stuff lying around. It has a sleek design, Wi-Fi connection, and can be controlled via Google Assistant.



Bluetooth Speaker
If you love music you probably already have one of these, but if not – you should get one right now! Modern smartphones have pretty decent tech to produce nice sound, but their speakers just aren't meant for playing music out loud. Invest into the amazing Bose SoundLink Mini II for high-quality sound out in the open with amazing bass, as well as high and mid-range sound. The more budget-friendly Xiaomi Mi Bluetooth Speaker is also quite powerful and sounds great both in a room and outdoors.

GoPro Hero5 Action Camera
You can do so much with an action camera! It's great for travelling as you can document pretty much all of your experience, even the most extreme activities. It's also great for taking photos as you can put it on a selfie stick and use it like a usual camera. The GoPro Hero5 model offers high-quality video with built-in stabilizer and voice control. It's small, handy, and comes with a variety of cases and belts to attach the camera to all kinds of surfaces.



A VR viewer
Whether you are a dedicated gamer or just like all things new, buying a Virtual Reality gadget is one of the best ways to try what future feels like. You can go straight for the Oculus Rift that offers plenty of possibilities, but if you're interested in more budget-friendly VR devices, try Google Daydream View that uses smartphones to create Virtual Reality. Either way, the future is here and you shouldn't miss it!