I'm in love with flea markets and thrift stores. There's something magical about these places. You can find really unique pieces out there, and the thrill you get from treasure hunting is very addicting. I can say that people shop for different things in second-hand stores. It could be pretty much anything – some unusual piece of clothing, or a book, or a piece of jewelry, or as in the case of this artist – an art painting.
Meet Dave Pollot, an artist from the US who takes existing pieces of thrift art and adds elements of pop culture into them.
Just like any other thrift shopper, Dave just loves this feeling of adventure you get while searching for a new piece of art.
It's like playing a lottery. You never know what is hiding in the back of the thrift store.
Dave's love for second-hand shopping started with his wife Rebecca. She's an avid drifter who just can't live without the thrill of the hunt.
One day, he and Rebecca were on another hunt at the local thrift shop. While Becca was off looking at whatever it was that she was looking at, Dave stumbled upon an old artwork.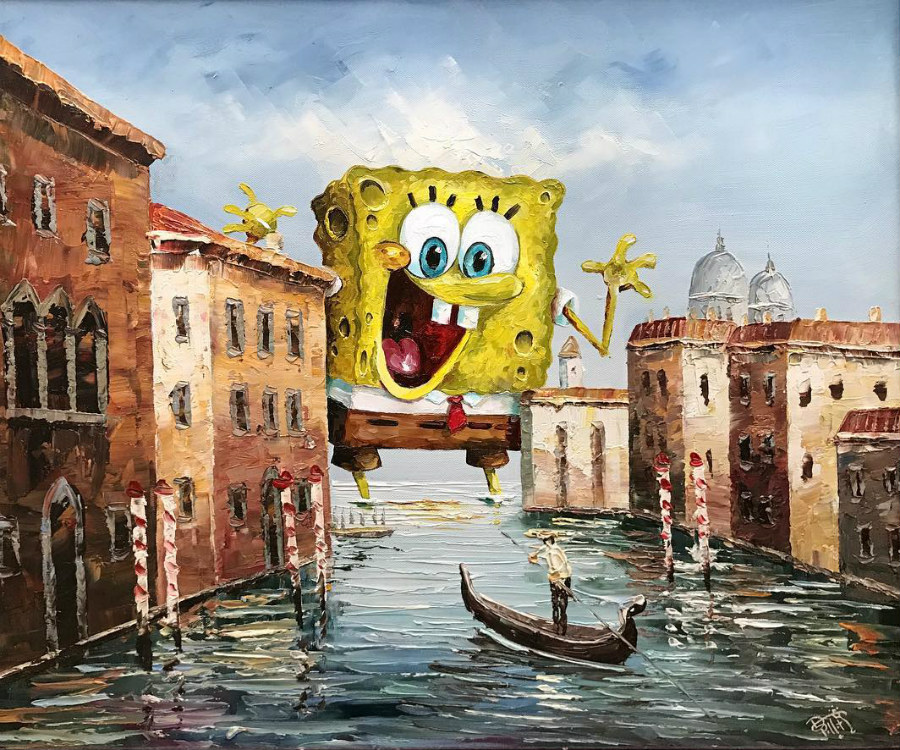 The couple started joking about how funny it would be to paint something into one of these backgrounds. This is how the idea was born!