Celebrities tend to give us some unrealistic expectations of what living a perfect life would look like. Their lives look flawless on Instagram, but is it even for real? You might call it a low-budget cosplay, but here are some regular people who dared to recreate some celebrity photos as a normal person, and the result is absolutely hysterical.
So, here's what you get when you add some realness to a fake world…
Celeste Barber
Being called "the Funniest Woman on Instagram", Celeste is arguably the queen of hilarious recreation series. Her Instagram community is growing daily marking it at 5.7 million followers as we speak. Being an actress and a comedian herself, she just thought that it would be funny to see what normal people would look like doing famous-people things. This is how she came up with the #celestechallengeaccepted, and the result turned out to be too funny for words.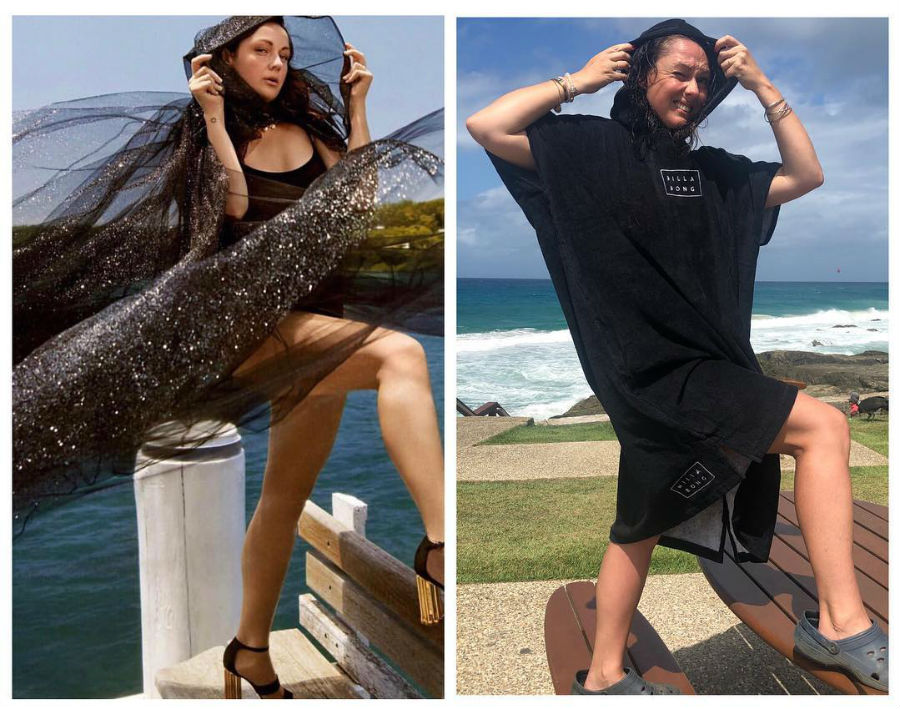 Stefani Chaglar
Stefani Chaglar is a 4 year old with almost 250K followers on Instagram. This cute little girl became an Instagram sensation thanks to her mom Alya Chaglar – a photographer and, apparently, wildly underappreciated artist and fashion designer. Alya takes any material she can find on hand, like cardboard, paper and tin foil, and use it to create the most adorable, highly realistic copies of the celebrity red carpet outfits.