Elena Alekhina is a designer from St. Petersburg who creates incredibly realistic pet dolls. They have animal heads but human-like bodies which makes them very similar to the people.
Elena posts cute pictures with her cat dolls to her Instagram account and treats them like real people. While her account doesn't have millions of followers, she is fully booked for new creations. All of her dolls have names and personalities. Even though most of her recent works are sphinx cats, she started with different animals and they are extremely cute!
Elena's style is very unique. All of her dolls wear fashionable clothes from the beginning of the 20th century. She experiments with colors and fabrics to create interesting personalities for her pets. Each photo is taken in a particular area of St. Petersburg which adds a Russian soul to the dolls.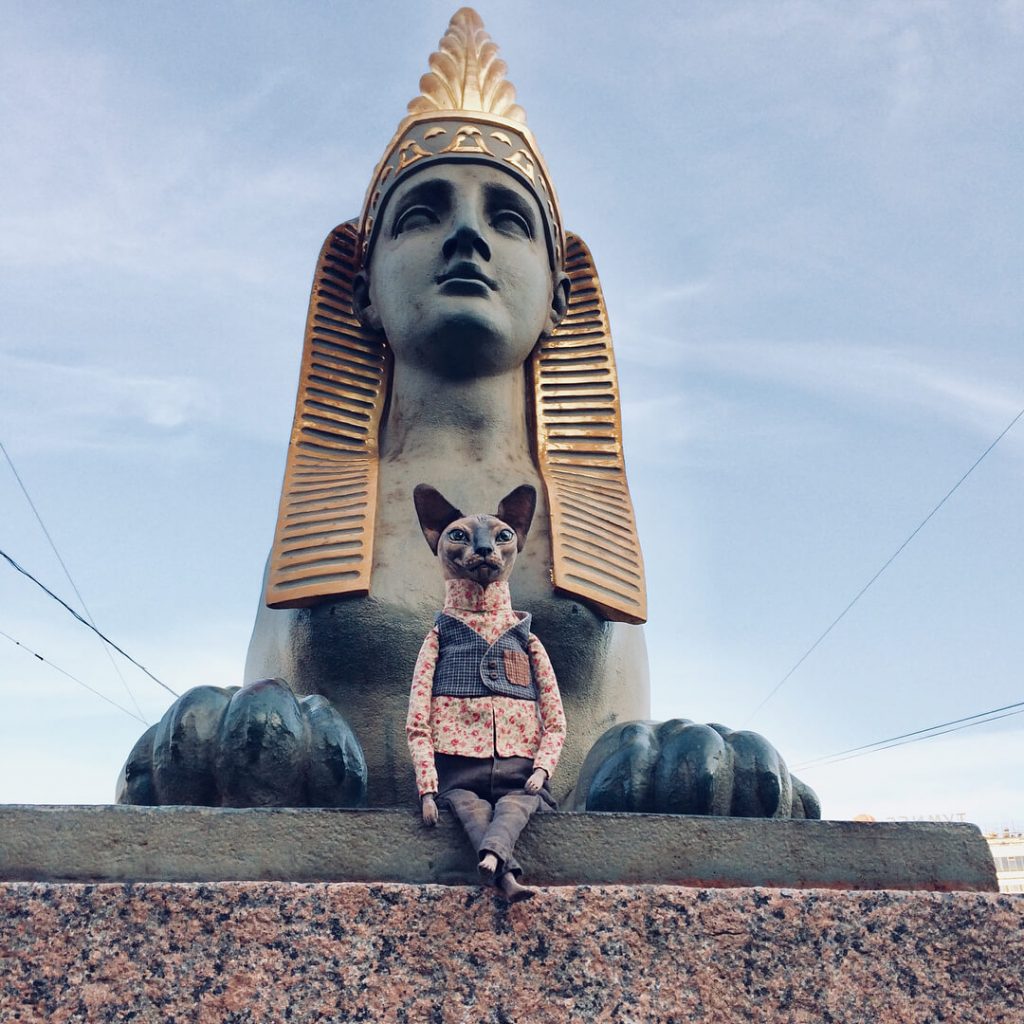 Colors and textures are very important in doll creation, the artist pays attention to every detail adding bows, flowers, buttons, hats and scarves fully accessorizing her dolls. One of the signature details is an animal pattern on dolls' clothes created from small pieces of fabric like a mosaic.
Her early works resemble cartoon images of animals but current dolls look very realistic. The dolls are made from papier-mache and printed fabrics. She designs dolls with a character which can tell you about their profession and even marital status. You can find sailors, painters, newlywed couples and friends on days out.
Her most recent dolls are all sphynx cats and they seem to be her favourite, nevertheless, you can find tiny pug, beagles, mastiff and even terriers.
If you like pets and would like to have a tiny copy of your own, definitely check out Elena's Instagram. Who knows, maybe this will inspire you to create your own doll or order one from Elena!