While the Internet is full of articles and photo compilations of what Hermione, Harry, Ron and Malfoy look like today, how about we get a little bit nostalgic and take a look at some of the older Harry Potter cast and what they looked like when they were young?
From Professor Dumbledor to Arthur Weasley, the older cast of Harry Potter franchise will definitely surprise you with their younger selves looks.
Michael Gambon/Albus Dumbledore
Sir Michael John Gambon started his career by performing lead parts in Shakespearean plays, and gained fame for his brilliant stage performances in plays like "The Life of Galileo" and "King Lear". But the role of Albus Dumbldore is what made him famous worldwide. Apart from acting, Gabon is crazy about antique things like watches, cars and guns.
Alan Rickman/Severus Snape
Hollywood's favorite villain and the owner of the world's deepest, sexiest and most recognisable voice, Alan Rickman brought so many wonderful characters to life with his outstanding performance. His facial expressions, tone, but most importantly, his voice made every role he ever played to really stand out.
Robbie Coltrane/Rubeus Hagrid
Robbie Coltrane's real name is Robert McMillan, but he decided to change it to Coltrane as a tribute to his favorite jazz saxophonist John Coltrane. When Robbie was a kid, he nearly got kicked out of school because of his bad behavior.
Dame Maggie Smith/Professor McGonagall
Dame Commander of the Order of the British Empire, Maggie Smith is currently one of the most recognizable faces in Britain. Her popularity skyrocketed after she starred in Harry Potter movies, and she seems to be keeping it up with the hit TV series The Downton Abbey where she played Violet Crawley, Dowager Countess of Grantham.
Helena Bonham Carter/Bellatrix Lestrange
Her acting, her looks, her eccentric personality, everything is perfect about Helena Bohnam Carter. Every single role performed by her is a masterpiece. Did you know that during filming "Fight Club" she asked her makeup artist to put her makeup with their left hand because she didn't think that Malra was capable of putting her makeup right?
Ralph Fiennes/Lord Voldemort
Ralph Fiennes has always been a great fan of Russian literature. So it's no wonder he played a lot of characters from Russian literature, such as Evegeniy Onegin, and Ivanov in Chekhov's play. He also played Mikhail Rakitin in the movie "Two Women" directed by Vera Glagoleva. To make this movie, Fiennes came to Russia, and even took Russian lessons.
Imelda Staunton/Dolores Umbridge
Imelda Staunton found her love and destiny in theater. In 1980, while working at the National theater, she met her husband, actor Jim Carter. The couple got married shortly after they met, and they've stayed happily married ever after.
Gary Oldman/Sirius Black
Fans has proclaimed Oldman a chameleon for his ability to completely disappear in his roles. From a punk role star to an assassin to a war vet, this guy knows how to bring out the darkest sides of human nature.
David Thewlis/Remus Lupin
Apart from being a genius actor, here are some cool facts you should know about David Thewlis: he's into punk rock, he lives in a former Victorian ballroom and, unlike other cast, he was the first choice for the role of Remus Lupin.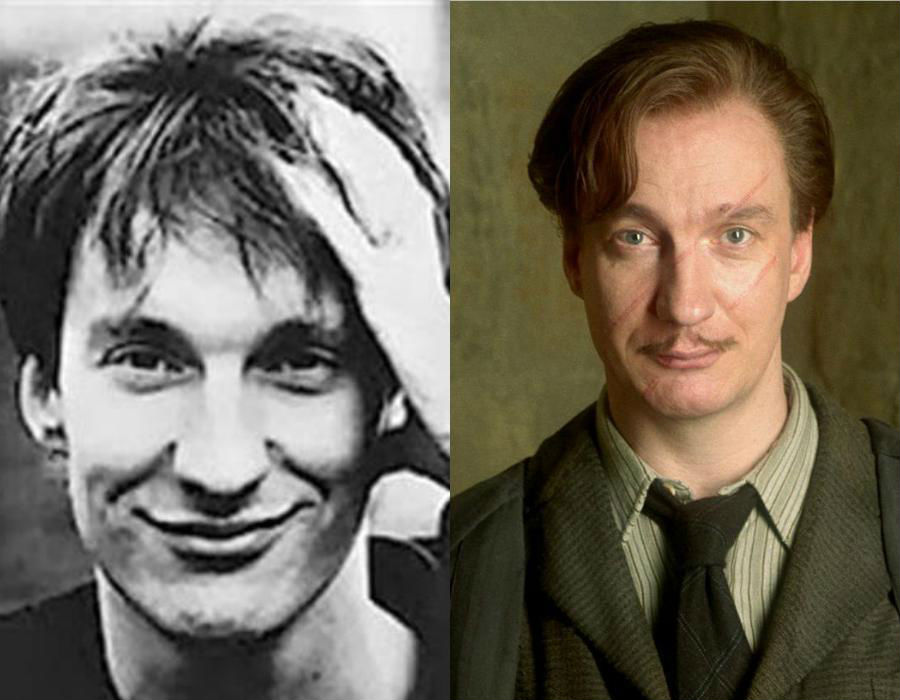 Richard Griffiths/Vernon Dursley
Richard Griffiths has been with the Royal Shakespeare theater pretty much all his whole life. His father was deaf so he had to learn sign language and explain to him what music sounded like. Griffiths also had a talent for dialects which helped him with his roles.
Julie Walters/Molly Weasley
Julie Walters has captured the hearts of millions of viewers with her passionate and incredible performances, and an amazing sense of humor. She has always been a sturd representation of the working class England.
Fiona Shaw/Petunia Dursley
Just like Dame Maggie Smith, Fiona Shaw possesses the highest reward – the Most Excellent Order of the British Empire – and is now called Dame Commander. It's fair to say that Petunia Dursley is not the only role that made Shaw famous worldwide. She is portraying Carolyn Martens and totally "killing" it in the new series "Killing Eve".
Mark Williams/Arthur Weasly
Everyone knows Mark Williams as an actor who played Arthur Weasley, but only a few of us can remember him playing one of the two bad guys who stole the puppies in the "101 Dalmations" movie.