Miley Cyrus has gone through quite a transformation in the last decade. In fact, we'd go as far as to say she's been through quite a few transformations. She started out the decade being mostly known as Hannah Montana, went through some changes in her personal life, some traumatic moments, a few style and image changes, and ended up on top in 2020, despite the pandemic and the general chaos of this dumpster fire of a year.
1. Can't Be Tamed
In 2010 Miley started shedding her Disney Hannah Montana image and went for an edgier look. Her album "Can't Be Tamed" was released, she started dressing a bit more mature and she got into a relationship with Liam Hemsworth, who she fell in love with on the set of "The Last Song".
2. The Proposal
She was only 19 when Liam proposed to her, but she was looking forward to being happy and married and enjoying her life with her husband-to-be. This was the year we saw a lot of public appearances of the couple together, Miley got a bob haircut and went blonde and started to dress chic and glamour.
3. Wrecking Ball
What came next was truly unexpected. Miley cut her hair short into a pixie, bleached it, and shocked the world with her new sultry on-stage persona. You might remember her scandalous performance with Robin Thicke when she wore a skin-colored bikini and twerked on stage. This was also the time she was really addicted to weed. No surprise her engagement with Liam was canceled soon.
4. Happy Hippie
Miley continued her praise of weed, she also became a vegan and started a Happy Hippie Foundation that was meant to help the homeless and members of the LGBTQ+ community. Her style progressed even further and she started to dress even crazier. This was the time we all knew to anticipate something wild from Miley.
5. Milky Milky Milk Tour
After Miley released her next album titled "Miley Cyrus & Her Dead Pets" things definitely got weird. Her tour was truly psychedelic, she was discovering her sexuality and experimenting. She started to date model Stella Maxwell.
6. The Reunion
2016 was an interesting year for Miley. She was working on her next album, she joined The Voice as a judge and she got back together with Liam. It seemed like Miley was calming down. The couple got engaged again. Miley's new album came out the next year and turned out to be quite romantic. The main single Malibu was all about rekindling the romance with Liam. She grew her hair out and started dressing all romantic and classy.
7. Marriage and Fire
Miley and Liam got married, but they also lost their Malibu home because of the wildfires. Miley shared in one of the interviews at the time, that after something so traumatic happened they felt like no one else would understand them, they were tied together from that point on. But is that really true?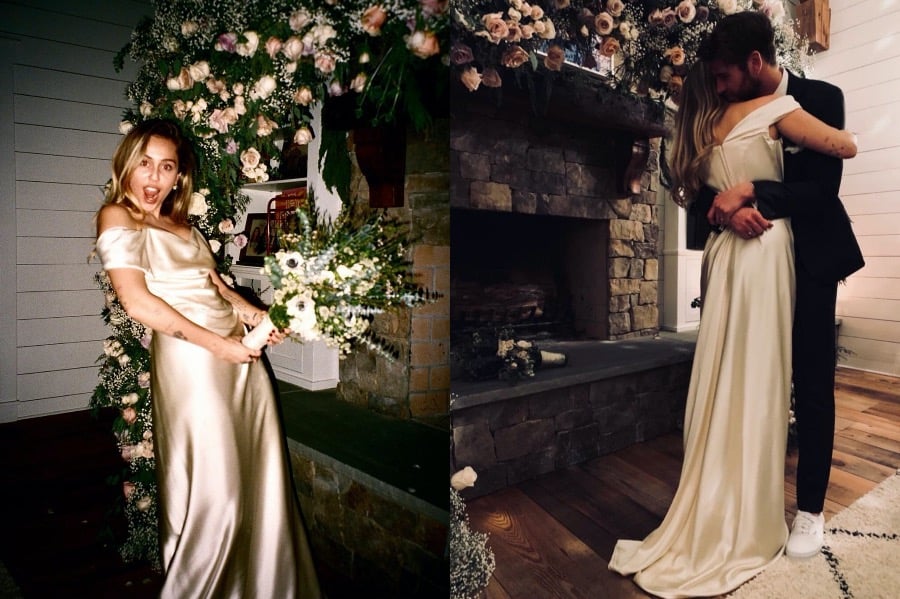 8. A New Era
Despite their long history Miley and Liam split up and in 2019 she went on to date Kaitlynn Carter and later Cody Simpson. Neither of those relationships lasted, and Miley released her Midnight Sky single which is a very catchy breakup anthem. Seems like the wild Miley is back. She cut her mullet even shorter, her style is back to being provocative but this time it seems more mature, slightly '80s inspired. It looks like the Queen of VMA's is back and she's swinging from a disco ball again.