The definition of beauty has definitely shifted over the last few years – the winner of Miss Universe 2019 is proof of that! South Africa's Zozibini Tunzi is a vivid example how great intellect, powerful personality, strong belief system, and amazing looks can pave the way to a better future when combined together. She's a unique woman who wants other women to accept them for who they are, inspiring them with each step she takes towards her own dream. So, what makes Miss Universe 2019 winner so special? Here are few things you should know about her.
Miss South Africa made it to Miss Universe's top five, and had to compete with the beauties from Thailand, Puerto Rico, Colombia, and Mexico. Originally there were 90 contestants from all over the world, so beating just five might not seem like too much of a big deal, yet those ladies were also breathtakingly gorgeous!
But can you imagine something like this happening a few years ago? Zozibini confessed – people like her, with that kind of skin colour and hair, have never been considered beautiful, at least not while she was growing up. Winning Miss Universe is a huge leap for the whole mankind that gets us one step closer to leaving behind all the differences and just celebrating human beauty both inner and outer.
Zozibini Tunzi has devoted her whole social media presence to changing the way people percept beauty, all the while fighting gender stereotypes that need to go badly. She's also promoting natural beauty and acceptance, trying to influence the way modern women perceive themselves. All this made answering the final question of Miss Universe a piece of cake – she just spoke from her heart, describing what she was already doing herself for so many years.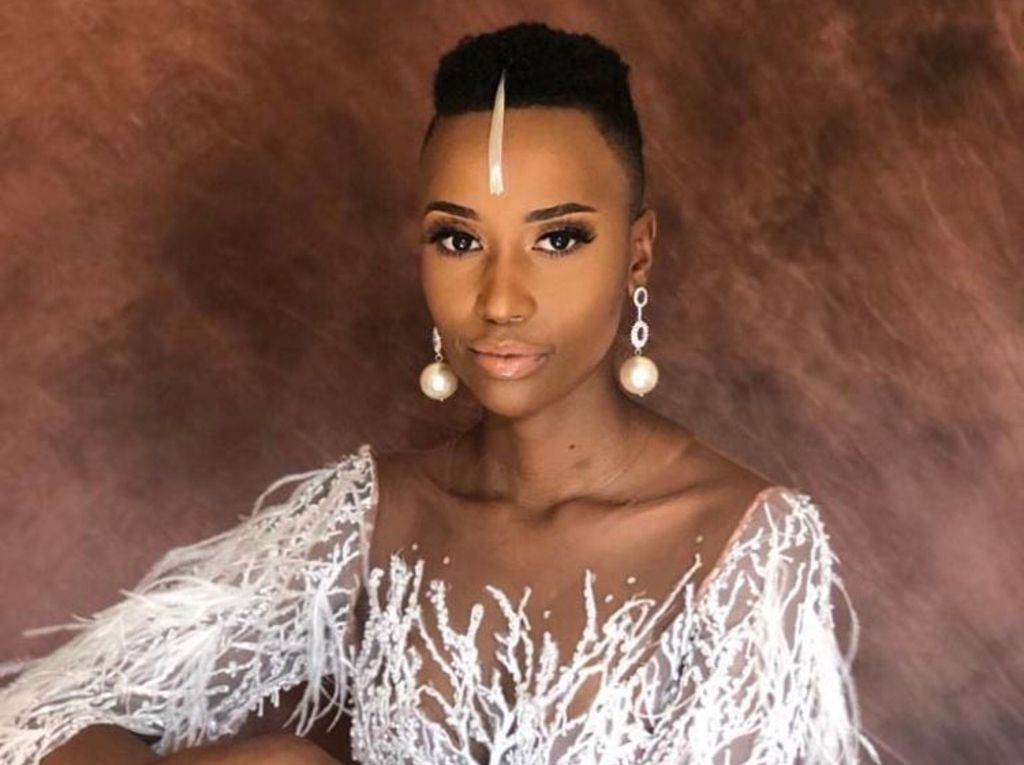 The contestants showcased stunning costumes, hit the catwalk wearing gorgeous swimsuits, and in the end answered some questions, discussing issues of the modern world including climate change and social media. Zozibini's answered her final question, 'What is the most important thing you should be teaching young girls today?' with ease, grace, and intellect. Talking from her own experience, she said: 'The most important thing we should teach young girls is leadership. It's something that has been lacking in young girls and women for a long time, not because we don't want to but because of what society has labelled women to be.'
She then continued: 'I think we are the most powerful being in the world and that we should be given every opportunity. That is what we should be teaching these young girls to take, to take up space. Nothing is more important than taking up space in the society and cementing yourself.' Needless to say, her words were met with a round of applause and this was pretty much it for the judges. A strong female voice was found!
Tunzi wants to use this opportunity to inspire girls and women all over the world to look past the usual beauty stereotypes and reconsider what it actually means to be beautiful, not in general, but in particular. She wants to set an example for all those girls growing up right now who don't have the confidence to love themselves for who they are. In her beautiful ebony face they will see themselves – strong, beautiful, and confident women who can do anything. They can dream big and their dreams will actually come true!
Catriona Gray, Miss Universe 2018, crowned Zozibini Tunzi on December, 8th during the event held in Atlanta. Judges were torn between the sweet Miss Puerto Rico and stunning Zoibini Tunzi, and that final answer stole their hearts and won Zozibini the crown. Congratulations!