It looks like the ladies got themselves yet another sweetheart and his name is Maluma. This guy is all over the place these days. The reggaeton singer recently collaborated with Shakira and Ricki Martin, and his social media following grows by days. And it's no surprising, this guy has everything a woman needs – sweet voice, great sense of style and awesome tattoos. If you are not his biggest fan yet, here's our crash course on everything you need to know about this Colombian hottie!
1. A story behind his staging name
Maluma's real name is Juan Luis Londoño Arias. To keep his family with him everywhere he went, he came up with the sweetest idea ever. He made his stage name an acronym for his parents and sister names – Marlli, Luis, and Manuela. Aww!

2. His social media following is crazy
Maluma has 40+ million followers on Instagram which makes him the most popular Latin American artist on the interweb. With such a crazy following, it's no wonder his popularity is skyrocketing and everyone wants to collaborate with him.

3. He has his own clothing line
This guy obviously has many talents. Apart from being a talented singer, Maluma is designing clothing for men, women, and children. He paired with Colombian brand Amelissa and participates in all designing processes from the beginning to end.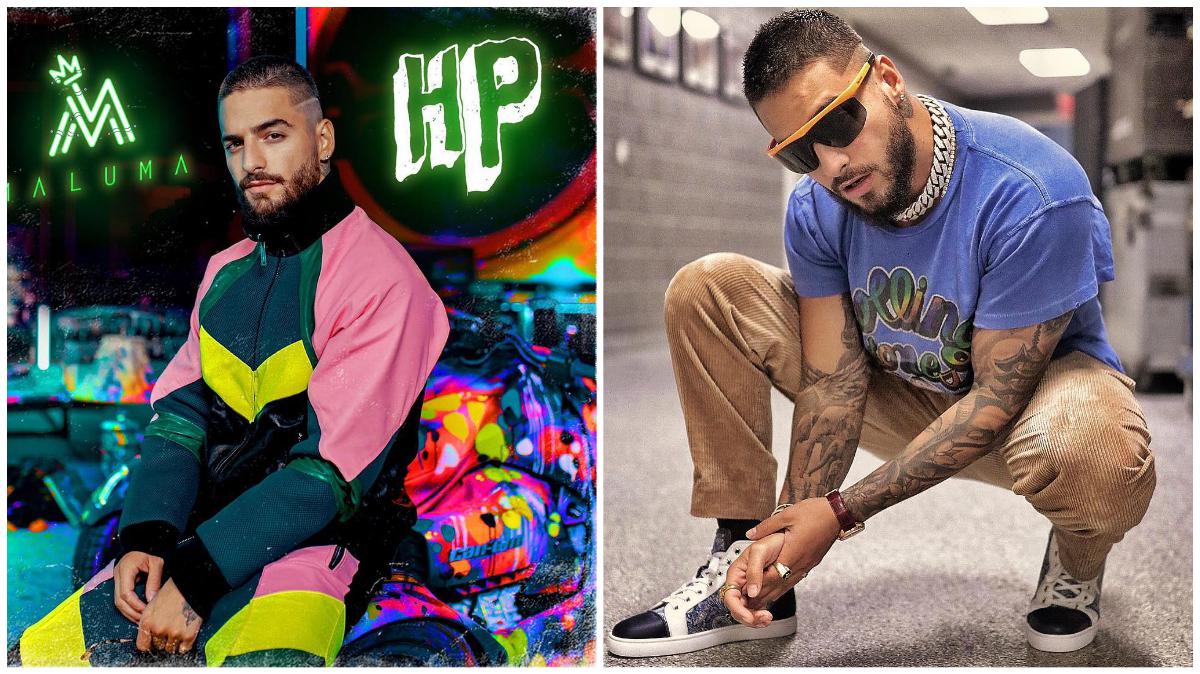 4. His songs are hot
You don't have to speak Spanish to feel all the hotness that comes from his songs. Maluma is called Dirty Boy for reason. Not only is his second studio album called Pretty Boy, Dirty Boy, but all his songs also talk aboutlove and sex.

5. His collaborations with the world's top artists
Being only 25 years old, Maluma has already collaborated with top superstars. His list of collaborations includes stars like Shakira, Ricki Martin, Fifth Harmony, and even Madonna. What can we say? You go, man!

6. His love for animals
Maluma just loves animals, especially horses. He even has some back home in Columbia

7. The sweetest judge on The Voice Kids
He was once a judge and mentor on The Columbian Voice Kids. On one of the episodes, there was a girl who were singing so wholeheartedly, and none of the judges wanted to turn around for her, but Maluma encouraged them to do that by being the first one to press the button.

8. His passion for football
Football has long been one of his passions and even though he played really well back then, he's never really given a thought to what would've been if he followed his football dream instead. We bet he would make a great career as a football player, don't you think?

9. He just loves children
His social work is worth admiration. He tries to visit children's hospitals as often as possible, he even includes kids in his shows around the world. And, as many Colombians, he's very close to his family, especially the kids. The bond is so strong that he even has the name of his little cousin Romero tattooed on his back.

10. His first album was an instant success
In 2012, Maluma was nominated for Latin Grammy Award for the Best New Artist for his debut album Magia. Needless to say, it was a huge hit right away!