Ever wondered where do Bollywood filmmakers and poster artists draw their inspiration? Well, these fascinating movie posters will show you the creativity genius that's so prevalent in the Bollywood industry. Grab your popcorn and enjoy!
The Xpose vs The Great Gatsby.
Were you aware of real Bollywood luxury?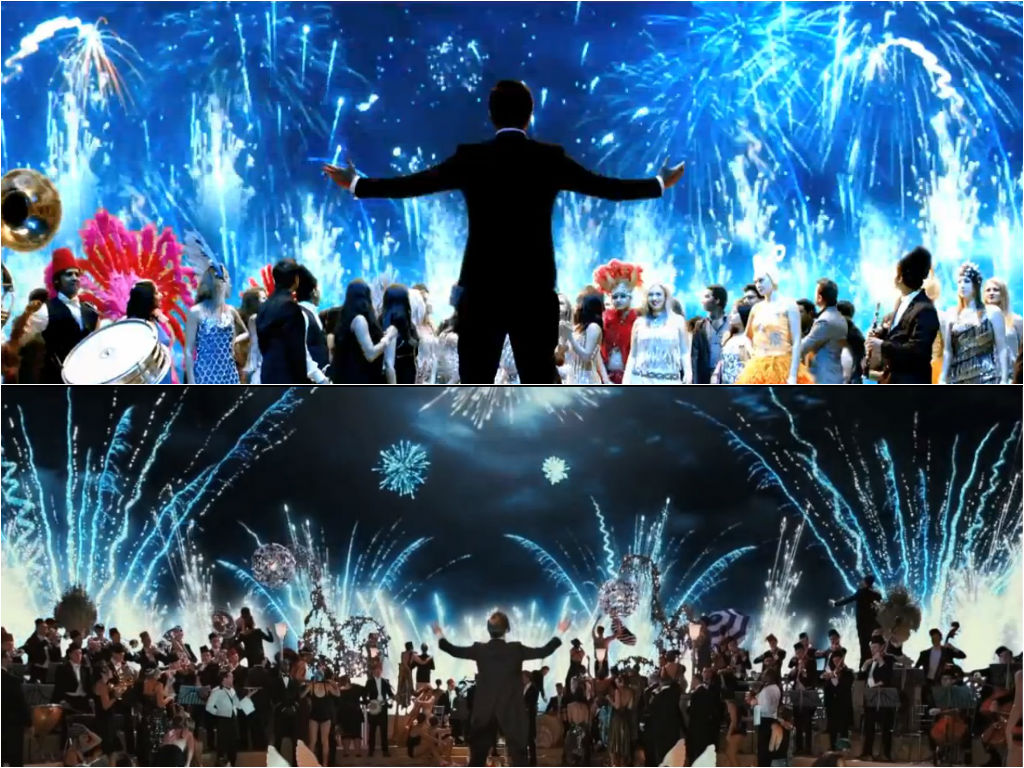 Ra.One vs Trone vs Batman Begins.
Well, all superhero movies are pretty much the same, aren't they?





Zindagi Na Milegi Dobara vs Lords Of Dogtown.
Same same but different… but still the same.

Dangerous Isshq vs Sex and the City.
It doesn't matter who are better, blondes or brunettes, because Karisma Kapoor and Sarah Jessica Parker both look irresistible!



Hisss King vs Arthur.
Seems like they replaced the Sward by damn hot Mallika Sherawat and hoped nobody would notice the incredible similarity of the posters.




Anjaana Anjaani vs An Education.
All you need to do is to change the angle and the perspective.

Aitraaz vs The Graduate.
It's hard to resist the immortal classics.



Hulchul vs My Big Fat Greek Wedding.
What's the difference between these posters? Obviously, there is no difference at all!

Agent Vinod vs Johnny English.
This time the difference is obvious – Rowan Atkinson is funny and Saif Ali Khan is sexy.





Bhoot vs Final Destination2.
This one is actually pretty interesting because both movies were released the same year (2003). The Hollywood film was released in January and three months later the world saw "Bhoot". Well that was quick!

Naksha vs Sahara.
Let's have fun and find 10 differences.



Damadamm! Vs Mad Justin Bieber.
This one needs no explanation.

Khamoshiyan vs The Silence of The Lambs.
Déjà vu? I don't think so…





Atithi Tum Kab Jaoge vs License to Wed.
I would say "license to steal"

Phoonk2 vs The Chaser.
Come on these posters look exactly the same!



Will You Marry Me vs How I Met Your Mother.
The difference is in the details.

Kites vs The Notebook.
The difference is in the weather!

Akele Hum Akele Tum vs Sleepless In Seattle.
Can you see the difference cause I don't.