What's the worst thing that can happen to a good show? Most people would answer 'a spin-off', but my personal horror is a reboot of something that became legendary. But back to spin-offs – more often than not they are just bleak attempts to use the fame of an accomplished show and its characters to create something that usually makes no sense. While that is the case for most spin-offs, there are some that actually surpassed the original TV show or at least were as good as their 'parent' show. They are not many, but it makes us appreciate them even more! Here are 8 TV Spin-offs way more popular than the original.
Star Trek: The Next Generation
Oh don't you just love what Patrick Stewart brought to the table playing Captain Jean-Luc Picard? The whole cast turned out to be pretty stellar and taking the whole thing to the future turned the show into a real space opera we all love so much today. And don't get me started about what an awesome character Data was, among other things! We also got to have more spin-offs in the Star Trek universe thanks to this amazing show.
Xena: Warrior Princess
Not many of us remember that our beloved Xena was actually a spin-off of Hercules: The Legendary Journeys. Xena made her first appearance in Hercules (starring Kevin Sorbo) with a character arc of her own, and was so successful that producers decided to give her a separate show. Smart move! Now it's one of the biggest and most loved 90s shows ever.
Angel
Making a spin-off of the oh-so-popular Buffy The Vampire Slayer was a gamble, but it paid off. Well, kind of. The show has its fans and anti-fans, just like any other show, but most people agree that it was a decent development of the Buffy universe with a darker, grittier approach that didn't revolve around high school troubles anymore. Angel aimed at a more adult audience, which made it a truly interesting watch. Well, its fourth season was a bit of a flop, so there's that.
The Flash
Arrowverse has grown quite a lot over the past few years. You may or may not like the original show that started it all, Arrow, but it gave birth to a plethora of other shows like The Flash, Supergirl, and Legends of Tomorrow. Comparing light-hearted and geeky Flash to broody Arrow vigilante might not be a good idea, so I won't put a label of better/worse on either show, I'll just point out that The Flash is pure fun to watch and Barry Allen is a great main character who knows a thing or two about adventures.
Stargate SG-1
Stargate SG-1 wouldn't exist without its 1994 'parent' movie Stargate. But it is the TV show that created the whole Stargate Universe that became a franchise of its own, producing numerous seasons that aired for a whole decade and inspired a few spin-offs of its own. It's one of the major 90s TV shows that is still loved by sci-fi geeks all over the world!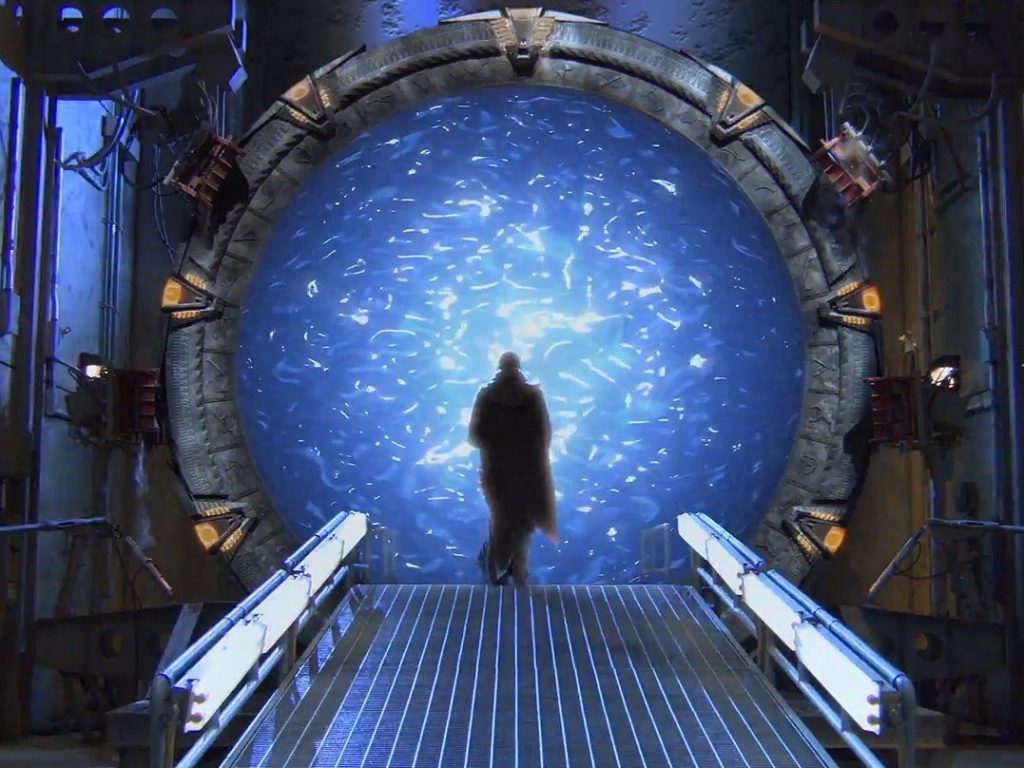 Melrose Place
If you remember Beverly Hills 90210 you're probably also familiar with its more dramatic and equally lengthy spin-off Melrose Place. A few seasons into the show and Melrose Place turned into the soapiest soap we've ever seen (and I guess that's what we liked about it). Amanda, one of the biggest villains of the show, played by the gorgeous Heather Locklear, is probably the coolest characters a soap opera has ever produced!
Torchwood
If there ever was a Doctor Who spin-off that deserved attention – it's definitely Torchwood! Focused on the magnetic persona of Captain Jack Harckness whom we first see in the 2005 Doctor Who reboot, the series introduces a darker and more adult approach to the same adventurous and deep themes we see in Doctor Who. But if the latter only dips its toes in the dark waters of existentialism, Torchwood offers us a full immersion, exploring a plethora of issues not every show would dare to touch upon. The show's maker is Russel T. Davis, so it's packed with plot-twists and believable drama.
Law & Order: Special Victims Unit
If you ask any average TV viewer he'd name this TV show as the original Law & Order – that's how successful it's become! The show has hit its 20th season and still has stories to tell, which is quite impressive if you want my opinion. It delves more into the lives and backstories of main characters, showing what it's like to work in a stressful job like that and the ways they cope (or don't cope) with all that's going on. Mariska Hargitay plays the witty Olivia Benson and has been in this role during all 20 seasons of the show!