If you think that the sound of a roaring monster crushing everything on its way is created by an actual monster – I have bad news for you, it's not. It appears sound effect guys and girls use all kinds of everyday objects to simulate the sound in movies – from hissing fried bacon to imitate the sound of rain to stapler imitating gunshots. You'll be amazed at just how precise are the substitute sounds compared to the original ones.
Fighting – Meat
A good fighting scene always looks and sounds quite meaty. Punching a steak is the only way to create a believable sound of hitting someone.
Kissing – Hand Smooch
A kissing scene can either turn movie into a masterpiece, or it can easily make it a total flop that will make viewers turn away. To create that perfect kissing sound Foley artists need to smooch their own hands passionately!
Lightning – Aluminium Sheets
It's not often you get to make the lightning sounds, but when you do – it's for some special occasion that involves superpowers or some great moments depicting nature. Well, to create that amazing thunder-and-lightning sound you'll just need a sheet of aluminium foil! Move it, shake it, and experience the storm right inside your room.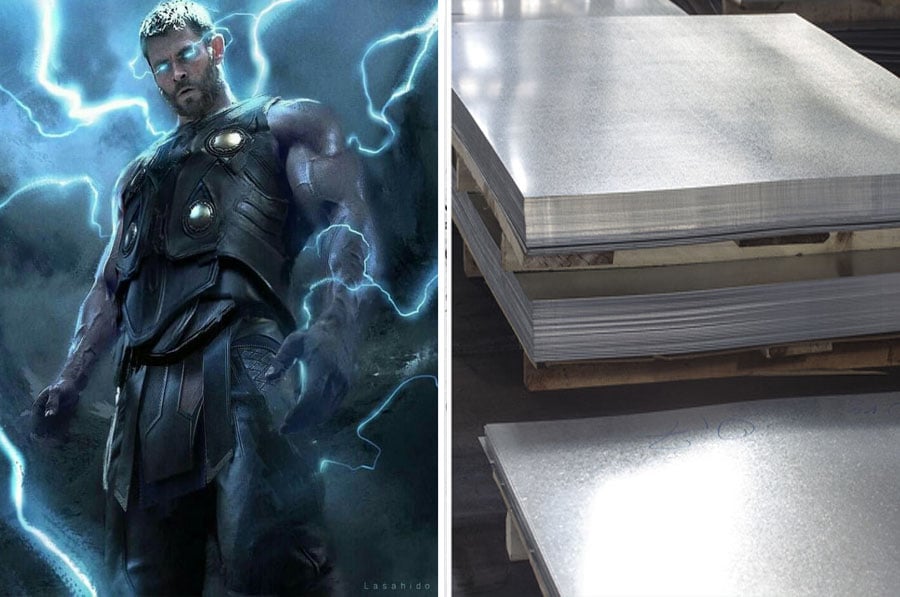 Gunshots – Stapler
This might not be the most obvious tool to create a gunshot sound, but it is surely the easiest and quickest one. It kind of looks cool, too!
Arrows – Bamboo sticks
Recording the sound of an arrow is challenging and seems almost impossible, but how about the sound of running low on arrows? Yep, it's tough, but Foley artists know a thing or two about that – waving bamboo sticks in front of a microphone will create the necessary effect in no time.
Crushing – Chewing Celery
Who could have thought that chewing celery can also be used as a source of mighty crushing sounds we all hear so much in the movies? It seems like Foley artists practice this on a regular basis to create various crunching and crushing sounds – not only with huge monsters.
Rain Sound – Frying Bacon
Rain has been used in movies to add drama since the dawn of times. We see it during fighting scenes, kisses, heart-breaking good-byes, and whatnot. But to record rain you'd need some tricks because waiting for the right weather every time is not an option. Here's where fried bacon comes in! Romantic rain scenes will never be the same now…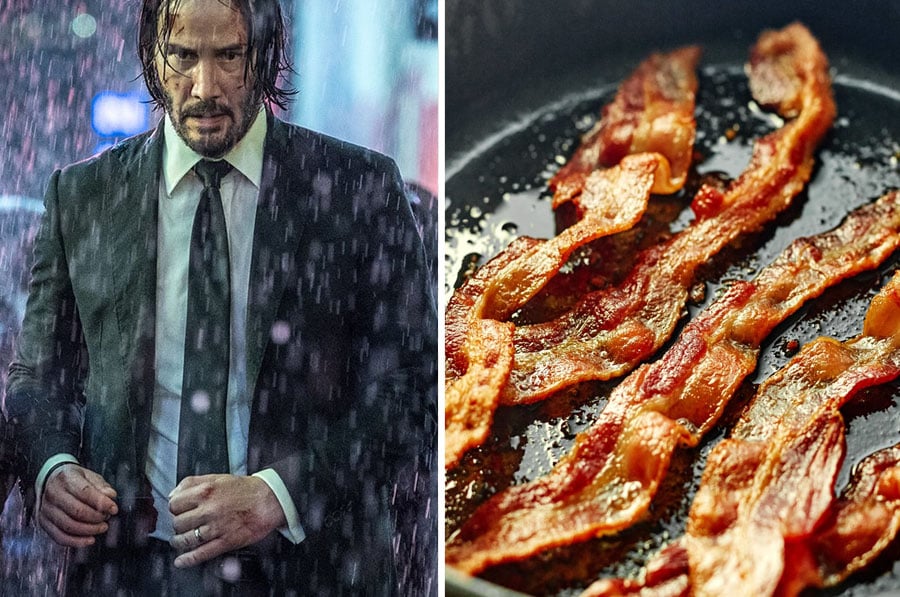 Monster Roar – Balloon
Now here's an unconventional way to capture a weird monster roar or a mysterious groan – just rub on the balloon! Through in some sound editing and voila – your very special Godzilla-like monster roar is ready to use. These Foley artists definitely know what they're doing, don't you think?