It's not a secret that our Mother Earth is in trouble and, well, humanity is pretty much the cause of it. Yet this is not something you'd be hearing much about in the news – Internet is a more likely source of all the-end-is-near stuff. It's easy to get a panic attack when surfing the web, because the information always spreads fast and is hard to cover up. The truth of our modern lives is this: Amazon forests are burning, bees are dying, oceans are getting more and more polluted as we speak, Greenland is losing ice, and we're facing a climate crisis of horrifying proportions. If you think things aren't that bad yet, here's a quick list of 7 global problems that are destroying the Earth right now.
Oceans are being killed
Most of us don't realize the level of damage done to the vast amount of water that covers 70% of our planet and is responsible for supporting life and, yes, creating oxygen for each and everyone one of us to breathe. Millions of tons of plastic that are being deposited into the ocean every year don't go anywhere – they sink deep into the ocean, contaminating its very heart. We are fishing too much, destroying the gentle ecosystems, and causing global warming, which messes up intricate food chains and even ocean currents!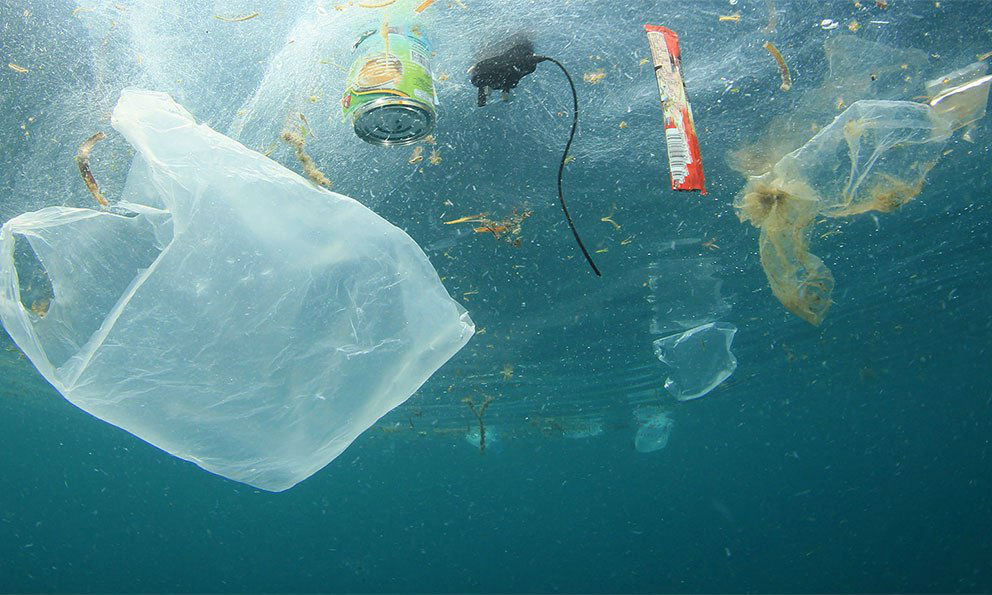 Forests are dying
This is not big news, really, but we rarely imagine the scale of forest loss that's been going on for years now. Between 1990 and 2016 we've lost roughly 1.3 million square kilometres of forest – that's the size of South Africa! 17% of the Amazonian forest is already gone and more is burning as we speak. Climate improvement is impossible without forests! Yet trees are being cut for various urban and industrial reasons – from construction to producing palm oil and cattle ranching. Throw in some natural causes like wildfires and we are in danger of losing forest that are still left.
Megafauna is vanishing
Bengal tiger, Western gorilla, black rhino – these are just a few examples of endangered species whose habitat and population were being destroyed by humans for various purposes. Whether it's for food, meat, leather, ivory, clothing, medicine, or simply to protect themselves – humans are killing these and many more species for their own benefit.
We're losing insects
As insignificant as little bugs and bees may seem to some, our whole existence depends on them. The number of insects and insect-eating animals is depleting rapidly, and it affects the whole ecosystem of the forest. According to research that started in 1975, the number of insects, arthropods, moths, butterflies, spiders, and other common invertebrates, has dropped 60 fold! Tropical forests depend on the abundance of insects as well as humanity's crops that heavily depend on bee's pollination. If they go, we go, too! And the process has already started for numerous insect species.
Climate is getting out of hand
We can't control climate, but we could definitely do less damage to it. According to numerous studies the climate change is becoming harsher and harsher with each passing year. We're already facing deadly heatwaves that last for around 20 days, all the while taking the lives of thousands of people. The number of lethal heat events in Europe is as high as ever, and it's only going to get worse. We're going to face some serious temperature rises as early as 2050.
We're facing mass extinction
We're in the midst of what is called the Holocene extinction (or 'the sixth mass extinction') and we're losing 200 species every day! The prospects are grim as the number is expected only to increase during the next few decades.
Plastic is already inside of us
Microplastics are tiny plastic particles that have already been found in birds, fish, and whales, so no wonder humans are being affected, too. Studies show that microplastics are already inside of us and it is just as horrifying as it sounds. This is the payback for polluting oceans with plastic, as well as using it literally everywhere. Tiny plastic particles get into freshwater from washing machines and synthetic clothes are shedding plastic fibres literally everywhere. All the sources of that plastic are yet to be discovered, but the news itself is more than just alarming.