I'm a HUGE Joaquin Phoenix fan, so when I heard that he was going to be the lead in a standalone Joker movie I knew it was going to be amazing. I knew this before the first mages of Joaquin in make up were out. I knew this before the trailer was out. I knew it before all the pre-release reviews were out. But, now that the pre-release reviews are out, I'm extremely happy to find that I wasn't wrong. Here are the 10 reasons Joaquin Phoenix was perfectly cast to play The Joker.
His personal life
First of all, Joaquin Phoenix's personal life was now walk in the park. He doesn't rank up there with Keanu Reeves or Mark Ruffalo in terms of personal misfortunes, but he has definitely had his share of bad luck. I'm not saying that having a difficult life is a prerequisite to being able to depict the Joker, but having some memories to pull from definitely helps. More on that next!
Children of God
When Joaquin and his brother River were kids, their parents were part of the Children of God cult. Now, they weren't deep in the cult, but they were still part of it. Joaquin says that when his parents realized that what they were part of was more sinister than just a "friendly community of likeminded people" they were able to quit without losing much. But the experience still played a role in Joaquin's life.
River Phoenix
Joaquin's brother, River, died of a drug overdose in 1993. River Phoenix was a great actor too! He played with Keanu Reeves in the cult classic My Own, Private Idaho and the action movie Little Nikita. The death of his brother really affected Joaquin.
His rap career
In the mid 00's Joaquin suddenly told everyone that he was going to quit his acting career and become a rapper. It's still unclear whether the whole thing was a huge, elaborate, life-consuming prank to be able to make the movie I'm Still Here, but whatever it was — Joaquin committed 100%. He didn't act, his personality changed to reflect his career change, and he seemed to become a totally different person. So, he has experience in radical shifts in his life (something that definitely came in handy when he was acting as Joker).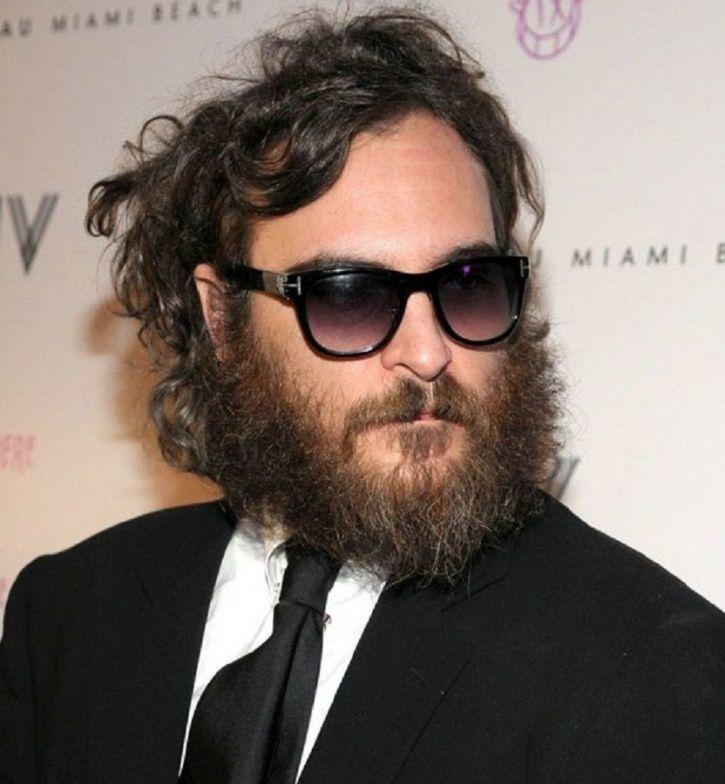 He's just a great actor
All of his personal life aside, Joaquin Phoenix is just a splendid actor. He has depth and he has range. I mean, a lot of the movies he's been in require him to play a "tormented soul", but there are also plenty of comedy and romance movies. Let's talk about those in a little more detail!
His role in Gladiator
Joaquin Phoenix played the role of Commodus in Gladiator. He was a blood-thirsty son of a Roman Emperor who kills his father to become an emperor himself. He embodies the role of Commodus and truly commits to being a crazy sociopathic kid who's blood-thirsty and power-hungry. This role earned him his first nomination for an Oscar. Specifically, the Best Supporting Actor Oscar.
Role in Her
Moving on, Joaquin Phoenix is the main character in one of my favorite movies of all time, Spike Jonze's Her. He plays a man who falls in love with his AI assistant (something like Siri, but way more advanced). Even though the movie is centered nearly 100% around him and he's in every single shot — his acting and charisma still makes it completely captivating. You're never bored, even if the plot isn't dynamic and there aren't any action scenes. This, specifically, is the movie that made me decide that Joaquin Phoenix is my favorite actor.
Inherent Vice role
In the movie based on the cult novel Inherent Vice, Joaquin Phoenix plays an alcoholic private detective. The movie throws Joaquin's character straight into the depths of the Los Angeles criminal underworld, with all the drugs, murder, and a mess of mysteries that a criminal underworld would entail. This movie earned Phoenix his third Academy Award nomination. This time for Best Actor. What was his second nomination? I'm glad you asked.
His role in The Master
Joaquin Phoenix's second Oscar nomination came for his role as Freddie Quell in Paul Thomas Anderson's movie The Master. Here we see a very close representation of what Phoenix would look like as The Joker, because he plays an ex marine with PTSD, which causes him to lash out aggressively at others, laugh for no apparent reason, and abuse alcohol. At some point while watching the movie I completely forgot that Joaquin Phoenix is a perfectly normal human being that just happens to be an actor — I truly believed that he was suffering from PTSD.
His role in You Were Never Really Here
While we're talking about PTSD and completely forgetting that Joaquin Phoenix is an actor, I have to mention my second favorite movie of all time — You Were Never Really Here.
In this movie Joaquin Phoenix also plays an ex-military man with PTSD, but in addition to this, he also suffers from anxiety and depression. And, let me tell you, the combination of Joaquin Phoenix's brilliant acting and Lynne Ramsay's stellar directing really makes you forget that Phoenix is an actor, plus it's the best depiction of anxiety and depression that I've ever seen in film.
If Joaquin Phoenix brings the same level of "crazy" to his depiction of the Joker, there might actually be a chance that he'll be up there with Heath Ledger as the "Best Joker of All Time."
If you're excited about this movie, share this article with a friend who loves the Joker (or Joaquin Phoenix) as much as I do!