The invention of TV allowed us to enjoy numerous TV shows and become part of incredible historic events that we wouldn't be able to witness otherwise. Global TV broadcasts united humanity over sports matches, royal weddings, live music concerts, and the departure of beloved celebrities. Oh, and don't forget the Moon landing that gathered an unprecedented number of viewers who wanted to become part of the event! Here are 10 of the world's most watched TV broadcasts.
The Royal Wedding of Prince Charles and Lady Diana
Royal weddings are among the most watched events on TV. When Lady Diana Spencer and Prince Charles were about to tie their knot in 1981, around 600,000 people came to London to see them with their own eyes. Of course, not everyone could make it to London's streets, so the majority of people watched the wedding on TV. Around 750 million viewers were glued to the TV screens on that day!
Moon Landing
530 million people were sitting in front of TVs to witness the legendary event of Moon landing back in 1969. Of course, at that time they only could hear the live broadcast of Neil Armstrong's voice commenting on everything that was happening. Viewers also got to enjoy a photo of Neil Armstrong that was taken moments before the legendary step that has changed the history of mankind forever.
Muhammad Ali vs. George Foreman
Everyone who has witnessed the legendary fight between Muhammad Ali and George Foreman swear it was the greatest match boxing has ever seen. It was passionate, severe, and entertaining in so many ways. Not only did it bring one billion viewers to the screens, but it also put Zaire and Africa into the spotlight, destroying the bad rep the country has had for years. Named Rumble in the Jungle, the event took place on October 30, 1974.
Princess Diana's Good-Bye
August 31, 1997, was a mournful day for billions of people all over the globe as Diana, Princess of Wales, was taken on her last journey. After an eventful marriage to Prince Charles and a divorce that followed, she didn't have much time to enjoy herself as she tragically died in a car accident along with her boyfriend. Around 2.5 billion people gathered near the TV screens to witness her last royal ceremony.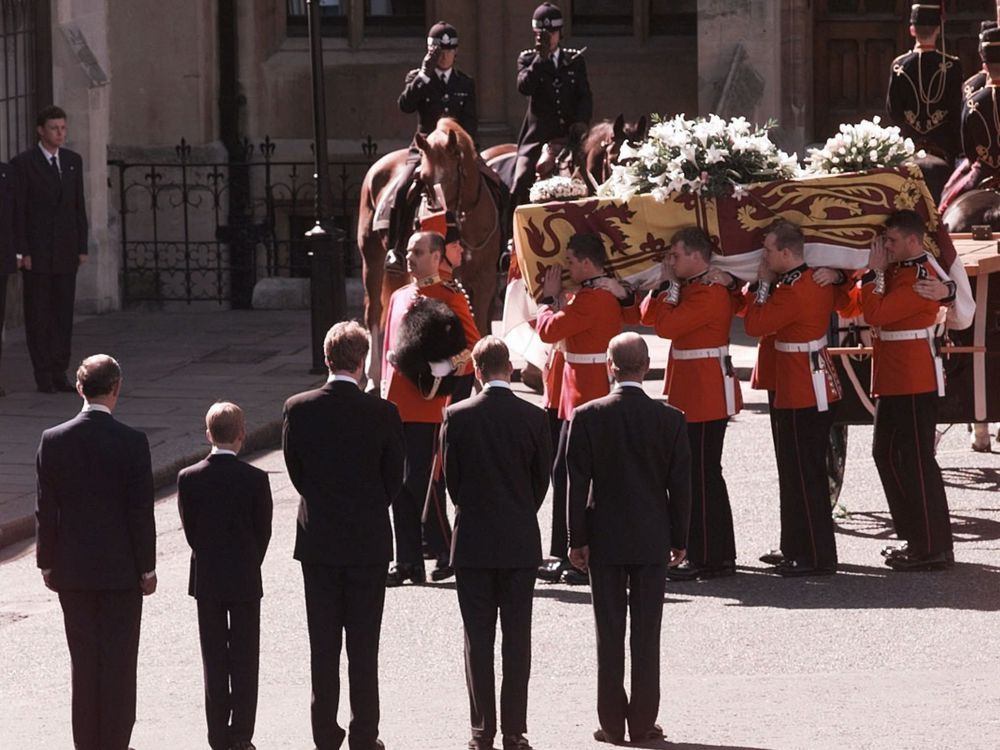 Elvis Presley's Live Concert
It was year 1973 when Elvis Presley first appeared on the big screen with a live broadcast from Hawaii. People from more than 40 countries all across the globe tuned in to watch him perform. He was the first ever solo artist to get an international broadcast like that! Elvis Presley's "Aloha from Hawaii" took place in Honolulu and was broadcasted with the help of satellites – something that has never been done before for a solo concert.
Prince William and Kate Middleton's Wedding
Royal weddings become more posh and memorable with each passing year. Prince William and Kate Middleton started their relationship back in 2001 when they both were students, but it wasn't until 2011 that they finally tied the knot. A whopping number of 72 million people watched the broadcast of the ceremony all over the world. It lasted for more than 3 hours!
Prince Harry and Meghan Markle's Wedding
Prince Harry and Meghan Markle got married 7 years later in 2018, marking the first time ever a royal Prince married a woman that wasn't royalty. Meghan Markle, an American actress, met Prince Harry through a mutual friend and their romance started from there! 29 million people tuned in from the U.S. to witness the spectacular wedding procession, while 18 million viewers were watching it in Great Britain. Not to mention all those viewers from the other countries!
2018 World Cup Final
Football has millions of fans all across the globe, so it isn't that surprising that the 2018 FIFA World Cup Final gathered lots of people for the final match. 1 billion viewers joined together to watch the exciting match between France and Croatia. France has won the World Cup only once back in 1998, so the team was eager to repeat that success. French team won 4-2 against Croatia to the disappointment of the Croatian fans as it was the first time Croatia entered the World Cup finals.
Michael Jackson's Memorial Service
Michael Jackson's last journey was a mournful, yet beautiful experience that united people all over the world. 1.6 million people wanted to attend the ceremony at the Staples Centre in L.A., but only 17,500 people got the free tickets. The rest of fans witnessed the beautiful procession and words spoken by friends, family, and fellow musicians from TV screens. Around 2 billion people tuned in to say good-bye to the King of Pop!
2008 Beijing Olympics
Everyone kind of expected the Olympic Games opening ceremony in Beijing, China, to be grand, but it still surpassed everything we imagined it to be. More than 3 billion viewers were glued to the screens watching the breathtaking opening ceremony filled with perfectly synchronized performances, theatrical shows, dances, songs, and fireworks. This might have been the most spectacular Olympics opening in history!