Winter is coming, but the seventh season of Game of Thrones is already behind us and we're in desperate need to fill up that void. What does the new TV season have in stall for us? An American town is going to be infested with fishy people from the future, millions of minds will help in solving crimes, Seal and S.W.A.T teams will do more of the same but with less mind-power and more physical strength, while Stranger Things will make things, well, even stranger than they already were. If you are still not sure what drama, sci-fi, comedy, or detective TV show to tune into, here's a list of 10 most anticipated shows that will definitely knock your socks off.
The Crossing
The creators of Lost bring us another mystery-packed drama that seems to be just as thrilling. The citizens of Port Canaan are shocked to find out hundreds of bodies washed ashore in their city. Many of them made it alive, telling an even more appalling and confusing story of their arrival. It appears they are refugees running from a war, the one that hasn't started yet. How is that possible, you might ask? Well, the local sheriff is wondering about that very same thing! To make matters even more interesting, some of the newcomers are acting weird and seem to have powers that surpass that of an average human being. Will this show be a hit like Lost? We'll have to wait and see.

Wisdom of the Crowd
Executive producer Ted Humphrey seems to believe that one mind is not enough to solve a crime, so he decided to revolutionize the process of crime solving and incorporate hundreds and even thousands of minds from all over the world. Meet Jeremy Piven, a talented tech innovator who is trying to solve his daughter's murder and is using the help of strangers to do that. Sophe, his new crowd sourced crime solving platform, operates in real time and lets people look for 'clues' and share their ideas. The detective working with Jeremy Piven doesn't think it will help the case, but maybe together they will be able to solve more crimes than everyone thought possible?



The Resident
The plot of The Resident revolves around what's really happening in modern medicine, both good and bad. Dr Conrad Hawkins is a hardcore senior resident who knows all the ins and outs of the medical biz and can teach newcomers a thing or two. Devon Pravesh is a first-year intern who knows all the rules and thinks he can play by the book and become the best doctor ever. He's about to learn more about medicine than he did during his years in Harvard because in real life things aren't as simple as that.

The Ghosted
It's time someone made another attempt to fill the X-files shoes, this time with a humorous twist! Meet Max Jennifer, a former professor who's convinced his wife abducted by aliens, and Leroy Wright, a former missing persons detective who couldn't care less about supernatural things. After a series of events the two end up working together for the Bureau Underground, forming quite a comedic duo that has to solve unthinkable crimes on a daily basis. We still don't know whether the show will be a hit or miss, but we'll definitely give it a try!



The Good Doctor
Freddie Highmore left the Bates Motel and went straight to San Jose St. Bonaventure Hospital where he now portrays an autistic surgeon with a savant syndrome. David Shore (Lost, House) decided to create a remake of a popular Korean drama and put an American twist on it. We've seen our fair share of medical dramas with cool surgeons and ambitious doctors, but this one is a little bit different. The main character Shaun Murphy may be unable to personally connect with other people, but his mind is brilliant and he has an ability to notice things others don't. The series explores the issues of being different, while presenting us with thrilling life-saving plots in each episode.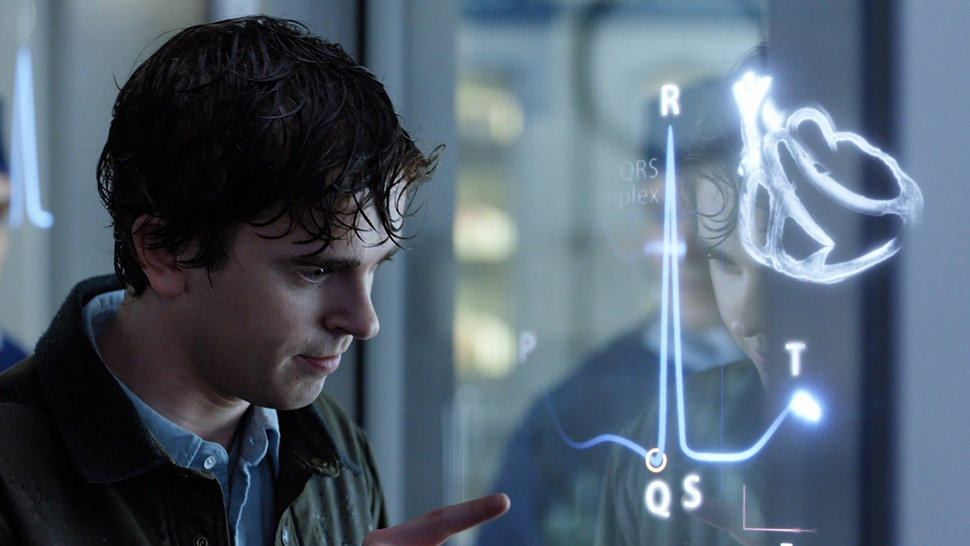 Me, Myself, and I
Alex Riley is an inventor that has made many interesting choices in life – some of them were good, others not so much, but each of them led him to the next period in life, one step closer to his dream (or so he thought back at the time). The Me, Myself, and I series explores his life from the perspective of his three personas – a 14-year-old teen living in the 90s, a 40-year-old grown-up man living in the modern days, and an accomplished inventor rocking the 2042s. It's a masterful mix of humour, great music, and simple truths that we all need to be reminded of from time to time.



Top of the Lake: China Girl
Top of the Lake starring Elizabeth Moss is back for season 2 with another heartbreaking mystery to solve. While the first season, placed in the eerie dream-like setting of a fictional Laketop town in New Zealand captivated the audience with both mountain scapes and mind-bending plot twists, the new season offers somewhat a new approach. Now Elizabeth Moss travels to Sydney, a decision that influenced both plot and atmosphere of the whole series. Playing along Nicole Kidman and GoT's Gwendoline Christie, the character of Elizabeth Moss has to solve a case that is somehow connected to her own child she gave up for adoption long ago. Will she succeed? We'll have to see for ourselves!



Big Mouth
As if puberty alone wasn't awkward enough, Netflix decided to make a cartoon about it! Nick Kroll and Andrew Goldberg aren't afraid to bring up one of the most alarming topics that each and every person has experienced in his life – the coming of puberty with its remarkably awful situations and experiences that were impossible to avoid. If you aren't afraid of bold jokes that revolve around the ways our bodies change with age, you're guaranteed to laugh your lungs out with this 10-episode show.

Star Trek: Discovery
The new era of Star Trek is finally upon us! Trekkies all over the world are having their moment right now as the adventures of Star Trek fleet are unfolding once again right before their eyes. Bryan Fuller and Alex Kurtzman present us with the history of Star Trek long before Captain Kirk departed on his five-year mission in the original 1960s series. We will follow first officer Michael Burnam and the crew of USS Discovery as they venture into the unknown set on a mission to discover both new worlds and new weapons.



Stranger Things
Netflix original series Stranger Things Season 2 is about to hit the screens and we're dying to watch it as soon as possible. The fall of 1984 brings bad tidings to the town of Hawkins – the supernatural forces that have recently been awakened by the ungodly experiments committed by Hawkins Lab are beginning to affect the whole town. We'll get to see the first season's core cast along with some new characters like a mysterious woman named Roman that is somehow connected to the Hawkins Lab, tomboy Max, and a conspiracy-theorist Murray Bauman. Things are about to get real strange on October 27, 2017!