Relationships in which there is a significant age gap can be problematic, at least in theory. Indeed, studies have shown that couples are less likely to divorce the closer in age they are. It could do with the fact that they have experienced the same amount of life experience and can relate better due to being members of the same generation. On the other hand, according to the scientific journal Demography, men who marry younger women live longer. In any event, here is a look at 10 celebrities with significantly younger spouses who are doing just fine.
1. Kevin Costner & Christine Baumgartner
Age gap: 19 years
Actor Costner met model and handbag designer Baumgartner back in 2000 and four years later they tied the knot. Together for almost 15 years now, the couple have three children together: sons Cayden (b. 2007) and Hayes (b. 2009) and daughter Grace (b. 2010).
2. Derek & Hannah Jeter
Age gap: 16 years
Jeter, of course, is regarded as one of the greatest shortstops ever, and spent his entire 20-year career with the New York Yankees. His wife Hannah has modeled for Victoria's Secret, Tommy Hilfiger and Ralph Lauren, among others. A bachelor for most of his playing days, Derek finally settled down in 2016, marrying Hannah in Napa Valley, California. They have one daughter, Bella Raine (b. 2017).
3. Sylvester Stallone & Jennifer Flavin
Age Gap: 22 years
This long-standing couple met back in 1988 during the shooting of Rocky V when he was 42 and she was 20. They got married in 1997 and although they have split up a few times, they always end up back in each other's arms. They have three daughters: Sofia (b. 1996), Sistine (b. 1998) and Scarlet (b. 2002).
4. Warren Beatty & Annette Bening
Age Gap: 21 years
For most of his career, Beatty lived a fast lifestyle and was linked to seemingly every woman in Hollywood. But in 1990, when he met fellow actor Bening, he finally settled down. Two years later they got married and after more than a quarter of a century, things are going swimmingly between the couple! They have four children: Stephen (b. 1992), Benjamin (b. 1994), Isabel (b. 1997) and Ella (b. 2000).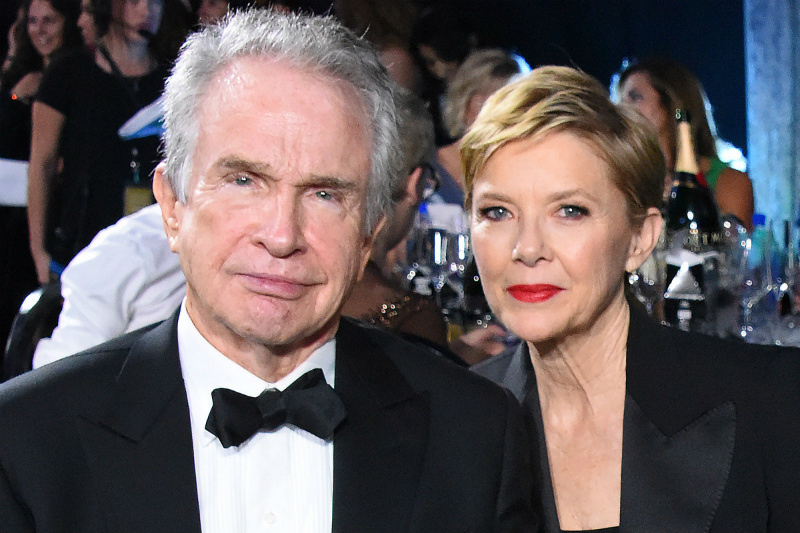 5. Michael Douglas & Catherine Zeta-Jones
Age Gap: 25 years
Douglas and Zeta-Jones, who share the same birthday although 2 ½ decades apart, began dating in 1999 and married a year later. They've gone through a lot together from Douglas' cancer scare to Zeta-Jones' struggles with bipolar disorder, and their marriage even seemed on the verge of breaking apart. But they have remained together. They have two children together: son Dylan Michael (b. 2000) and Carys Zeta (b. 2003).
6. Harrison Ford & Calista Flockhart
Age Gap: 22 years
Han Solo met Flockhart in 2002 at that year's Golden Globes ceremony. According to the couple, Calista accidentally (or purposely???) spilled wine on Harrison's sleeve and a few hours later he asked her out. They have one adopted son Liam (b. 2001).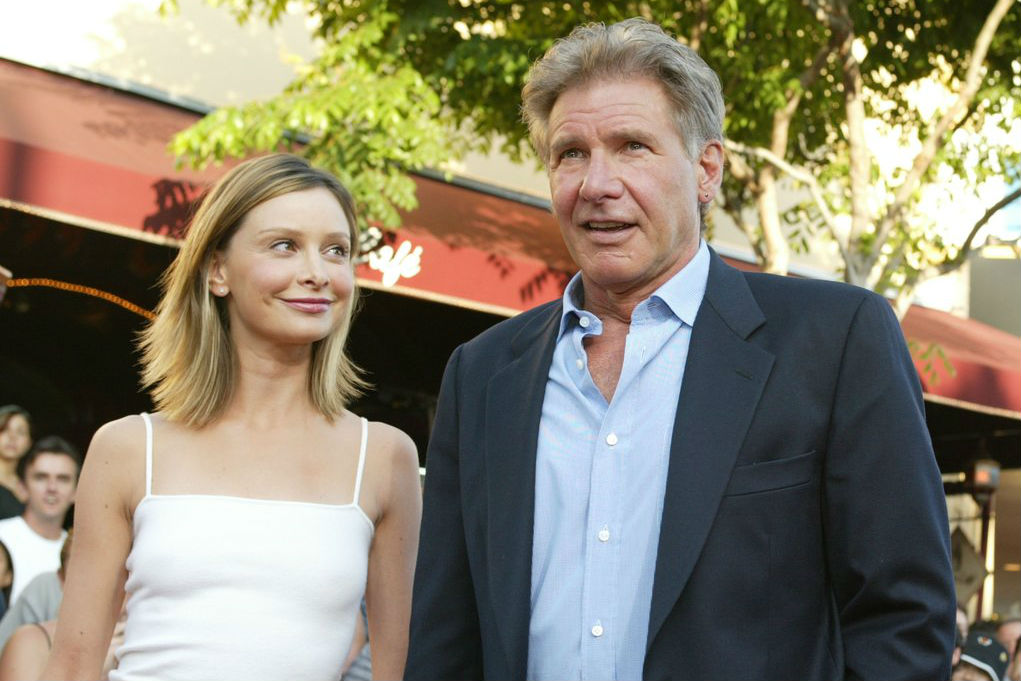 7. Hugh Jackman & Deborra-Lee Furness
Age Gap: 13 years
Breaking the stereotype that leading Hollywood men only date younger women, Jackman – then 27 – and Furness – then 40 – first met while on the set of the British TV series Correlli in 1995. They got married a year later and after more than 2 decades the marriage is going strong. They adopted a son Oscar in 2000 and a daughter Ava in 2005.
8. Pierce Brosnan & Keely Shaye Smith
Age Gap: 10 years
Brosnan and American journalist Smith met in 1994 on a beach in Mexico. They tied the knot 7 years later and have two children together: Dylan Thomas (b. 1997) and Paris Becket (b. 2001). Before his marriage to Smith, Brosnan had previously been married to actress Cassandra Harris, who sadly died of ovarian cancer in 1991.
9. Jay-Z & Beyoncé
Age Gap: 12 years
Hands down, Jay-Z and Beyoncé are the entertainment world's most powerful couple. They first began dating in 2002 after filming the music video for '03 Bonnie & Clyde when he was 33 and she was 21. They got married in 2008 in New York City and are now the parents of three children: Blue Ivy Carter (b.2012) and twins Sir and Rumi Carter (b. 2017).
10. Jennifer Lopez & Alex Rodriguez
Age Gap: 6 years
Recently Rodriguez has revealed the secret to their successful relationship with J-Lo: "If you want to be together, you are together". We cannot but totally agree with it. We know Jennifer Lopez and Alex Rodriguez aren't married yet, but they're so happy together that we hope they gonna marry soon!