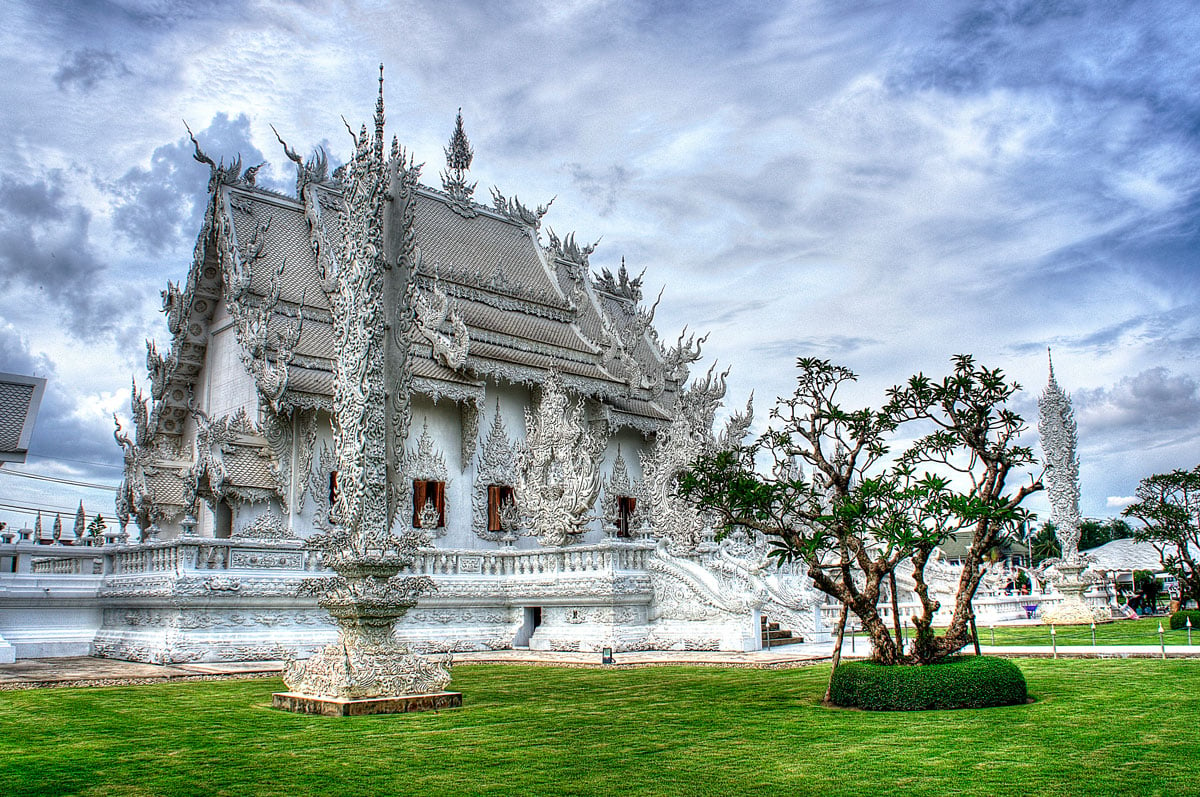 Thailand is a country of temples. Some of them are similar to each other, but White Themple is absolutely unique, unbelievable and frankly, just miraculous construction. Here's 15 facts about Wat Rong Khun that you will find intriguing, facts that will enhance your knowledge before you visit this amazing temple!
1. Chiang Rai city in Northern Thailand is definitely most popular among tourists for its White Temple – Wat Rong Khun.
2. It's hard to believe but the temple is very modern, construction began in 1997.
3. The temple is born out of the devotion and passion of Thai artist and constructor Chalermchai Kositpipat – known primarily for his religion-themed paintings. We can say that it's the temple of the avant-garde of Thailand. But you better see for yourself. The artist refused any help from investors, as he didn't want anyone to limit his imagination and his creative control of the project. He had planned to construct a nine-building complex where his pupils would continue the construction some 90 years after his death.
4. The principle construction material of the temple is asbestos. It explains its whiteness and represents the purity of Buddha.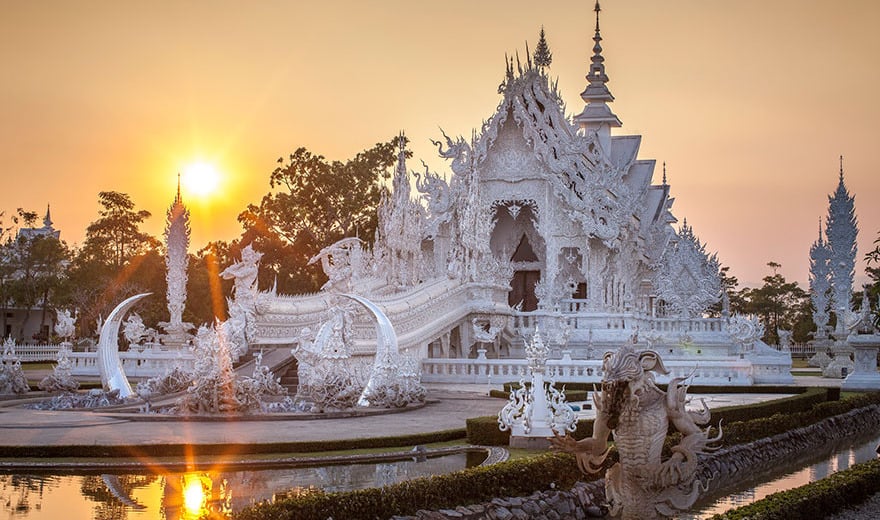 5. Absolutely everything is decorated with broken mirror mosaic pieces. The best time to visit Wat Rong Khun is at sunrise or sunset. When the morning sun shines the view is blinding.