So what's a helix? It's that thin curved outer part of the ear, where you used to wear all your weird earrings, but this brand new trend turns it into a tiny little canvas for simple yet classy tattoos. Who needs earrings anyway, right?
1. Some cute flowers to cover your old earring holes.

2. Kinda looks like a tribal design. I like it!

3. In case the sounds lose their way to your ear drums…

4. Is it a fire? Is it a flower? Maybe both?
5. More hole flowers! That's right, I'm calling them that.



6. That's just one beautiful ear.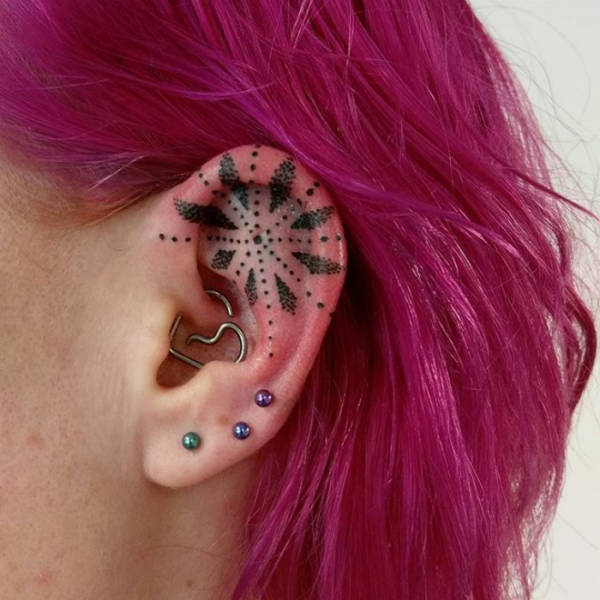 7. Leaves… Leaves everywhere!

8. This is probably the busiest ear I've ever seen.

9. Stick a flower in your ear, why don't you!

10. Minimalist design. Love it!



11. Let's go to space!

12. Another example of tribal goodness.

13. Aliens? Probably…

14. I wonder what those marks mean.

15. I hope she's proud of this colorful tattoo.



16. Goes great with that haircut.

17. How many floral designs are there?

18. At least this one accentuates the big sakura tattoo.

19. Kinda looks like a worm… or a snake.

20. More enigmatic stripes!



21. MORE more enigmatic stripes!

22. … come on now…

23. This is getting out of hand.

24. Finally some more floral patterns.



25. Aaaand back to the stripes again.

26. *sigh*

27. Ooh! Kitty paw marks are freaking cute!

28. And, finally, the word "gullible" written in elvish.