Oh, Autumn, what a magical season you are! The colors, the smells, the cool crisp air, autumn is a time for cozy blankets, hot teas, flannel shirts and pumpkin-flavored everything. Autumn is a great time to get a fresh start. You are looking for a new place to stay? This is when the rent prices are at their lowest. Autumn is a good time to start learning something new, acquire a new skill, or embark on a reading challenge. And of course, autumn is the absolutely best time for travel. It's off season everywhere, even New York gets less crowded at this time of year.
So, to keep you inspired and give you a couple more reasons why it is always a great idea to travel in autumn, here is our collection of photos of what autumn looks like around the world.
Argentina
Argentina has rich and beautiful nature, so if you are planning a nature adventure with gorgeous landscapes, this is the place you wanna go.
Austria
Mountains, lakes, beautiful cities, delicious food, what else would you need for a perfect getaway?
Canada
Any Canadian will tell you that autumn is the best time to visit Canada and I couldn't agree more.
Czech Republic
I can literally hear the rails rattle.
China
Fall foliage makes the greatness of China wall stand out even more.
Denmark
What a serene place to escape the madness of a big city.
England
You want to experience England to its fullest? Go there in autumn, there is nothing more British than fall season.
Finland
Houses in small Finnish towns look especially welcoming during the fall season.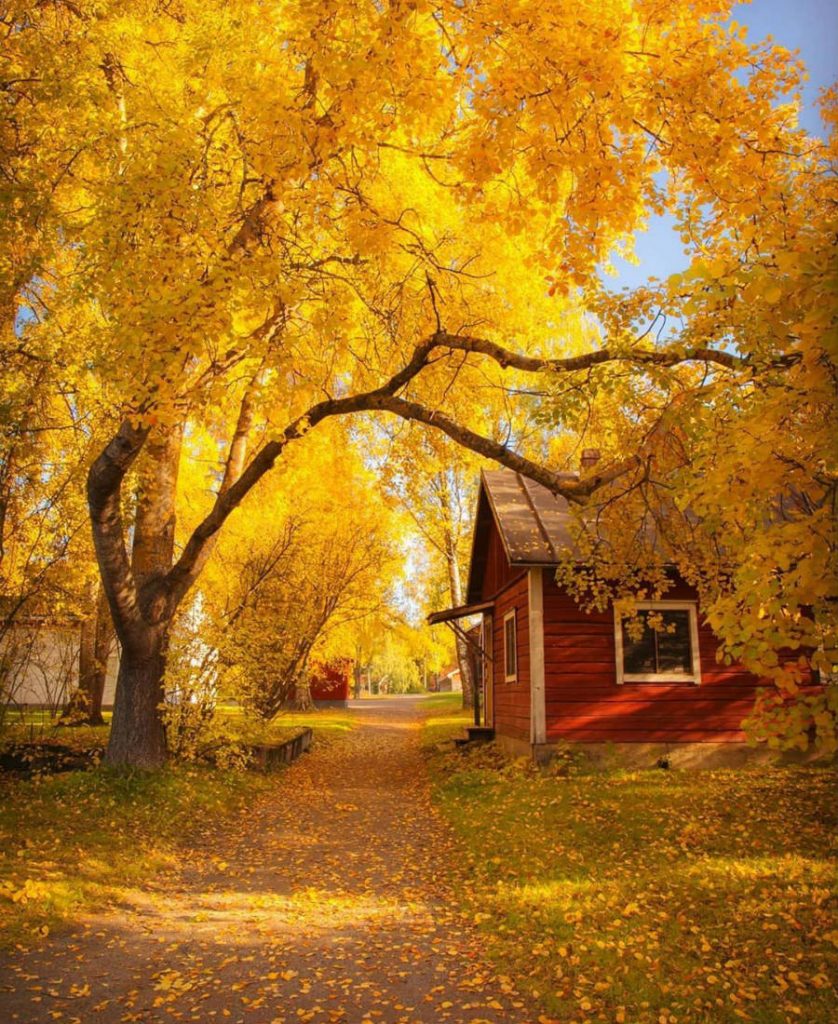 Germany
Germany is beautiful at any time of the year, but especially in autumn.
Greece
Beautiful autumn hues, crowd-free beaches and perfect weather! What other reasons you need to go?
Iceland
Yes, Iceland is expensive, but autumn is off season everywhere, remember?
Indonesia
There is no such time as autumn in Indonesia. However, the leaves on the trees do turn yellow, red and orange, so I think it counts.
Ireland
Autumn in Ireland is a blissful season indeed.
Italy
Can Italy landscapes be any prettier? Oh, wait, yeah, they can.
Netherlands
Try not to fall in love with the beauty of autumn in the Netherlands
New Zealand
If I ever gonna visit New Zealand, I'm gonna do it in Autumn
North Macedonia
Who could have thought that North Macedonia looks so gorgeous in autumn?
Norway
Can you hear those fallen leaves crunch under your feet?
Poland
Autumn, what are you doing to that beautiful building? Don't stop.
Russia
Politics aside, Russia can be beautiful.
Switzerland
A serene place to detox your mind, body and soul
Japan
Cherry blossoms are cool, but autumn in Japan is cooler.
Ukraine
Ukraine has fascinating landscapes and autumn is just the right season to enjoy its beauty to the fullest.
USA
American beauty is not rose petals, it's fall foliage.